As Kylesa-founded label, Retro Futurist, prepares Greensboro, North Carolina-based IRATA's second LP, Sweet Loris, for release in just two weeks, Cvlt Nation releases new single, "March By Tens." Additional dates have also been added to the band's upcoming Eastern US tour with Kylesa, Inter Arma and Indian Handcrafts.
The sound of Greensboro, North Carolina-based trio, IRATA, dodges genre barriers with dexterous, infectious grooves influenced by a variety of underground rock and metal scenes. Once an instrumental act, the band has morphed several times since their inception eight years ago, but has solidified a permanent, intense three-piece lineup for their sophomore LP, Sweet Loris, the album recorded by IRATA at The Jam Room, produced by Phillip Cope and engineered by Cope and Zac Thomas, and completed with artwork by Santos and design by Phillip Yeary. With equal amounts of thunderous doom-inspired uproar as there tranquil and melodious organic rock segues, nearly forty minutes of new material is born in these seven new tracks.
Cvlt Nation issues an exclusive new single from Sweet Loris, "March By Tens," which is one of the standout tracks on the album, raging with ballsy grooves and soaring leads, caustic and clean riffage and multiple vocal styles. Offers the band on the song, "'March By Tens' is about a person or anyone who thinks they are different, and tries to be so, coming to the realization they are just like everyone else."
Stream IRATA's "March By Tens" at Cvlt Nation at THIS LOCATION.
Also hear "Lion Slayer" playing at Revolver Magazine RIGHT HERE.
Kylesa's Retro Futurist label will release Sweet Loris through digital and CD formats on October 9th with a vinyl pressing to follow shortly afterward. Preorders for the CD are available HERE.
IRATA also prepares to hit the road in support of Sweet Loris, beginning by joining Kylesa alongside Inter Arma and Indian Handcrafts on their upcoming Eastern US trek which starts directly in conjunction with the album's release. Since prior announcements several new dates added to the tour including Chicago, Nashville, Brooklyn and New Jersey, as the band continues to book additional shows as well. Stand by for additional tour dates to be confirmed.
IRATA Tour Dates:
10/06/2015 State Theatre – Saint Petersburg, FL w/ Kylesa, Inter Arma, Indian Handcrafts
10/07/2015 Churchill's – Miami, FL w/ Kylesa, Inter Arma, Indian Handcrafts
10/08/2015 The Social – Orlando, FL w/ Kylesa, Inter Arma, Indian Handcrafts
10/09/2015 Jinx – Savannah, GA w/ Kylesa, Inter Arma, Indian Handcrafts
10/10/2015 New Mountain – Asheville, NC w/ Kylesa, Inter Arma, Indian Handcrafts
10/11/2015 The Basement East – Nashville, TN w/ Kylesa, Inter Arma, Indian Handcrafts
10/13/2015 The Basement – Columbus, OH w/ Kylesa, Inter Arma, Indian Handcrafts
10/14/2015 Pyramid Scheme – Grand Rapids, MI w/ Kylesa, Inter Arma, Indian Handcrafts
10/15/2015 Empty Bottle – Chicago, IL w/ Kylesa, Inter Arma, Indian Handcrafts
10/16/2015 Grog Shop – Cleveland, OH w/ Kylesa, Inter Arma, Indian Handcrafts
10/17/2015 Altar Bar – Pittsburgh, PA w/ Kylesa, Inter Arma, Indian Handcrafts
10/19/2015 Brighton Music Hall – Boston, MA w/ Kylesa, Inter Arma, Indian Handcrafts
10/20/2015 Black Box at Underground Arts – Philadelphia, PA w/ Kylesa, Inter Arma, Indian Handcrafts
10/21/2015 Saint Vitus Bar – Brooklyn, NY w/ Kylesa, Inter Arma, Indian Handcrafts
10/22/2015 Monty Hall – Jersey City, NJ w/ Kylesa, Inter Arma, Indian Handcrafts
10/23/2015 The Broadberry – Richmond, VA w/ Kylesa, Inter Arma, Indian Handcrafts
10/24/2015 Rock & Roll Hotel – Washington, DC w/ Kylesa, Inter Arma, Indian Handcrafts
10/25/2015 Drunken Unicorn – Atlanta, GA w/ Kylesa, Inter Arma, Indian Handcrafts
10/30/2015 Kings Barcade – Raleigh, NC w/ Bedowyn, Horseskull, The Seduction
11/21/2015 The Maywood – Raleigh NC w/ Castle, Bedowyn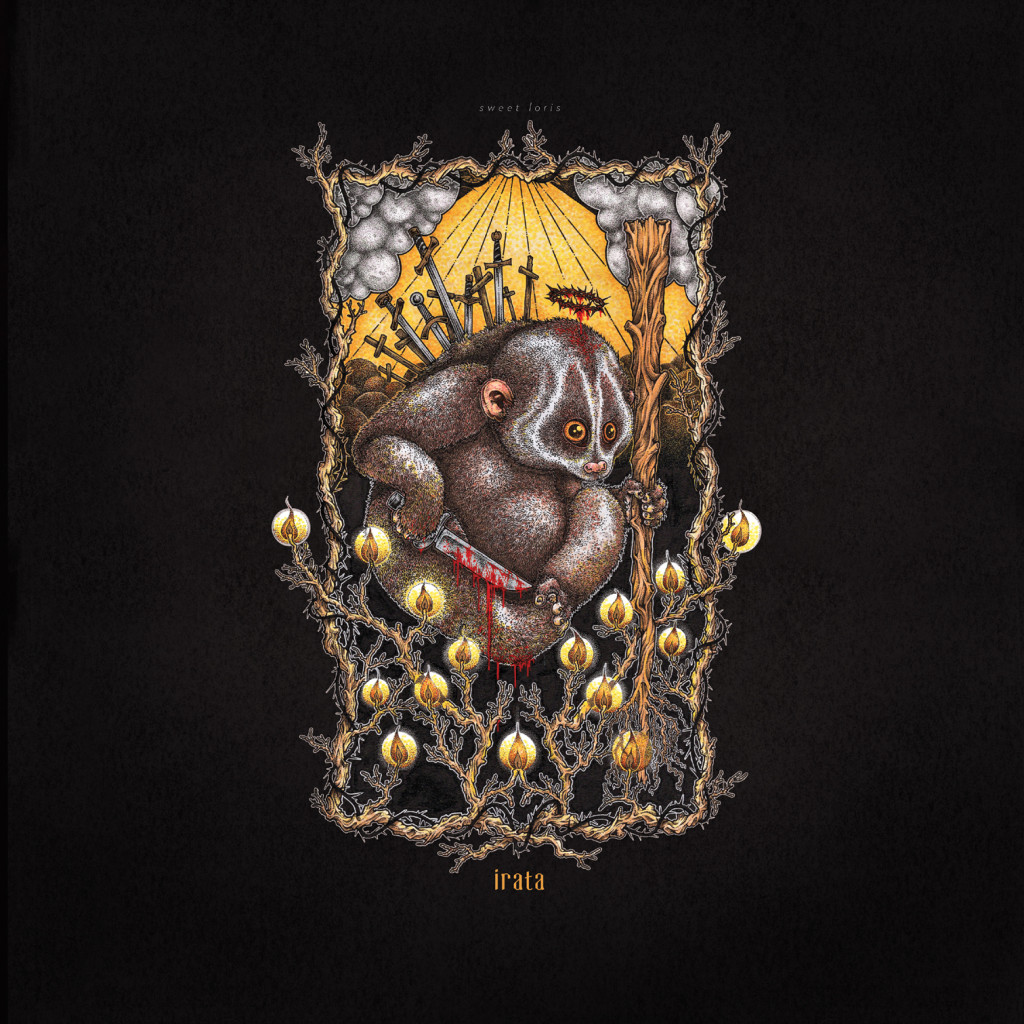 http://www.iratalive.com
http://www.reverbnation.com/irata
http://www.facebook.com/iratalive
http://www.twitter.com/iratalive
http://www.retrofuturistrecords.com
http://www.retrofuturist.bandcamp.com
http://www.facebook.com/retrofuturistrecords