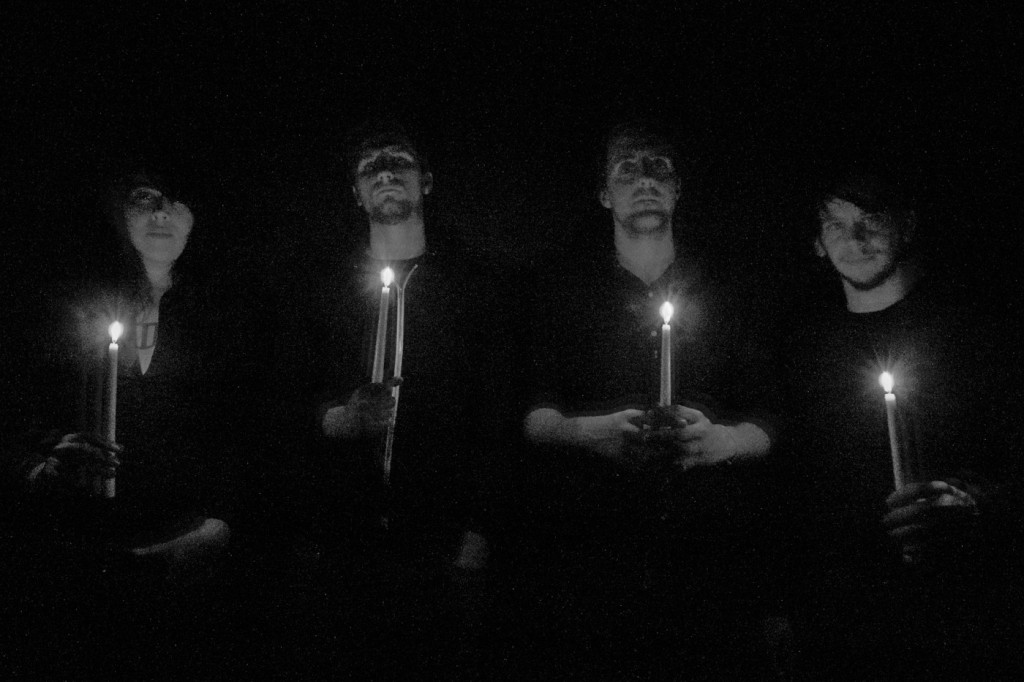 [Photo by Invisible Hour]
"…epic post-metal that rolls ominously like dark clouds over big sky country…" – PopMatters
In just two weeks, atmospheric progressive sludge collective, HE WHOSE OX IS GORED will drop the intoxicating wares of their The Camel, The Lion, The Child long player upon the masses.
A monolithic, eight-track, near hour-long exercise in sonic alchemy, with The Camel, The Lion, The Child Seattle's HE WHOSE OX IS GORED transcends far beyond traditional musical boundaries with a meticulous yet organically-implemented amalgamation of technical guitar compositions and atmospheric synth sequences over a pummeling rhythm section, the end result yielding a uniquely cinematic soundscape that paints a world ready to thrash and burn.
In advance of the record's final descent, today PopMatters delivers "Zelatype" for communal celebration noting, "If you've got a hankering for the kind of sprawling, epic post-metal that rolls ominously like dark clouds over big sky country, this foursome proves they do it extraordinarily well on the new track, 'Zelatype.' With keyboards offsetting the almost gothic arrangement, it creates a strong dynamic between light and shade, a textbook example of how contrast can accentuate extreme music beautifully."
Hear "Zelatype," courtesy of PopMatters, at THIS LOCATION.
And while you're at it, you can also sample "Crusade," still playing at The Obelisk, HERE as well as "Omega," still streaming at Cvlt Nation HERE.
HE WHOSE OX IS GORED has been rumbling the underground masses with their eclectic, oft trance-inducing fusion of doom, prog rock, post-hardcore and psychedelic shoegaze since their inception in 2009. The band released their debut EP, Op Amps, later that year on their own Void Assault label. Featuring heavy guitars and atmospheric synth-centric soundscapes, the band managed to bend genres into a formidable crossover composite. In 2010, the obscure unit unleashed their Tad Doyle (TAD, Brothers Of The Sonic Cloth)-produced follow-up, Op Amps II: Into The Ethers. Through multiple tours and personnel shifts, the band continued to refine their sound and entered Seattle's Red Room Studios with Chris Common. The resulting Nightshade EP was three tracks of crushing doomgaze, built on texture and aggression. Following the release of their critically-adored, Bleeding Light Records-issued Rumors 7″ last year, the band will undrape their highly-anticipated full-length debut next month. Captured at Red Room and Ex Ex Audio in Seattle by Robert Cheek (Serial Hawk, Noise-A-Tron etc.) with additional recording at Avast Studios with Randall Dunn (Sunn O))), Earth, Wolves In The Throne Room etc.), mixed by Matt Bayles (Isis, Mastodon etc.) and mastered by frequent collaborator, Blake Bickel, The Camel, The Lion, The Child is a truly cathartic audio expedition difficult to ignore.
HE WHOSE OX IS GORED's The Camel, The Lion, The Child will be released digitally and on limited edition vinyl (500 double gatefold LP) via Bleeding Light Records on October 9th, 2015 with a CD edition to follow. Preorders are currently available at THIS LOCATION.
"…a potent blend of churning sludge metal riffs, ethereal keyboards that could have been plucked from early '90s Swans records, a vocal bark that feels more hardcore than metal, and one of the strongest melodies I've heard in a metal song all year. This isn't just a great metal track, it's a fucking anthem…" – Treblezine on the track "Omega"
"They are disfiguring the expectations of metal, noise, punk and dance in the best ways." — Metal Riot
"HE WHOSE OX IS GORED have used The Camel, The Lion, The Child to reaffirm their greatness and prove that this kind of music will always be heartbreaking… With a gloriously diverse sound and all sorts of cool twists and turns to keep the listener engaged, they have gone above and beyond on this record with jazzy moments accenting utter brutality and prog giving way to jams." — Two Guys Metal Reviews
"This is weird stuff… it's easy to get lost in it. Put it on with the lights down, the volume up and let it play…an exercise in mood and atmosphere, in creating a feeling more than traditional songwriting… there's something very cool and very interesting going on with this band." — Rock Shock Pop
"…a shining example of a band ploughing their own path through the overburdened musical scenery." – Wonderbox Metal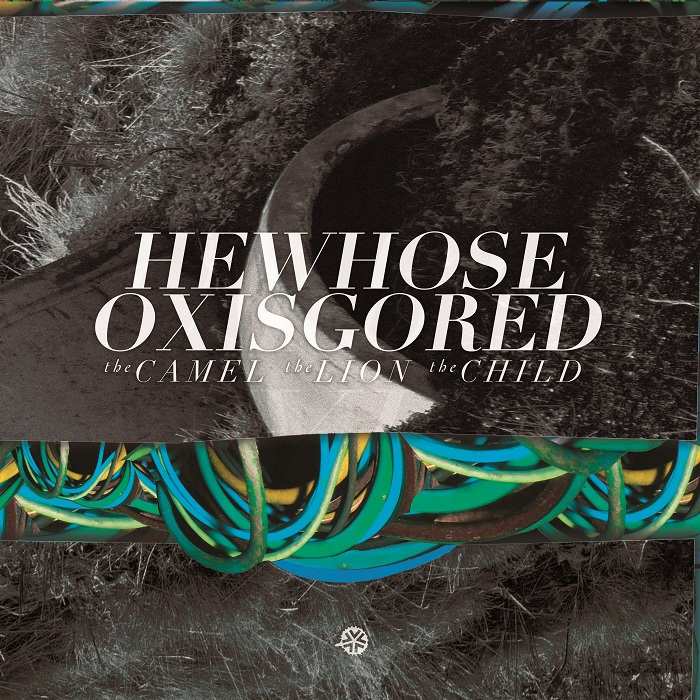 http://www.facebook.com/hewhoseoxisgoredseattle
http://www.facebook.com/bleedinglightrecords
http://www.bleedinglightrecords.bigcartel.com