"Rest in peace our brother William 'Bill' Tolley. Drummer. Brother. Firefighter. Hero, Friend. Life will never be the same without him. We love you, Bill. Slam On." – INTERNAL BLEEDING
INERNAL BLEEDING drummer and veteran FDNY firefighter Bill Tolley passed away Thursday, April 20th after falling five stories from a rooftop while battling a two-alarm apartment fire in Queens, New York. Tolley leaves behind a wife and eight-year-old daughter.
Said Tolley's bandmates upon his tragic passing, "Our drummer, the heartbeat of the band, William Tolley, died today. There are zero words to describe the loss. He was a good, decent, and honorable man who loved his friends, his family, and the people he served. There will never be another like him. There are no words to describe the utter sadness and despair we feel right now. Bill was our rock, our heart, and supplier of insane laughter. The music world lost a very influential drummer, and the world lost a friend, a father, and a damn good man. We love you Bill."
Today, marks the release of INTERNAL BLEEDING's digital single, "Final Justice." The track serves as a teaser from the band's forthcoming full-length, Corrupting Influence and the band planned to celebrate today's release with a new video for the track. INTERNAL BLEEDING wishes to unveil the clip today as planned in Tolley's honor. "Bill would want that more than anything. It will mean so much."
"Final Justice" takes the patented INTERNAL BLEEDING sound into new, more intense levels. It's still filled with all the hooks, slams, and grooves you've come to expect from the band, but at the same time, it's more sophisticated, sharper, and focused than anything they're released previously.
No Clean Singing is currently streaming the clip issuing, "It's now impossible to listen to the song and watch the video without thinking about yesterday's tragedy (and the original video has been modified since yesterday to include a remembrance and a dedication). Yet it's also a fitting tribute to Bill Tolley and his important role in creating the legacy of this band that obviously meant so much to him for so many years. There's a lot of visceral power in 'Final Justice,' and it captures the kind of immediacy, energy, and head-wrecking punch that you feel in a live performance."
Read more and view "Final Justice" at THIS LOCATION.
"Final Justice" is available now via Unique Leader at THIS LOCATION and via iTunes HERE.
INTERNAL BLEEDING released their Imperium full-length released via Unique Leader in 2015. Produced by the band and Joe Cincotta at Full Force Studio (Suffocation, Dehumanized, Mortal Decay) in Ronkonkoma, New York and engineered by Cincotta and Derek Boyer, Imperium offers up ten pulverizing tracks including a trilogy featuring guest appearances by Suffocation's Terrance Hobbs and Frank Mullen as well as former INTERNAL BLEEDING throat Frank Rini.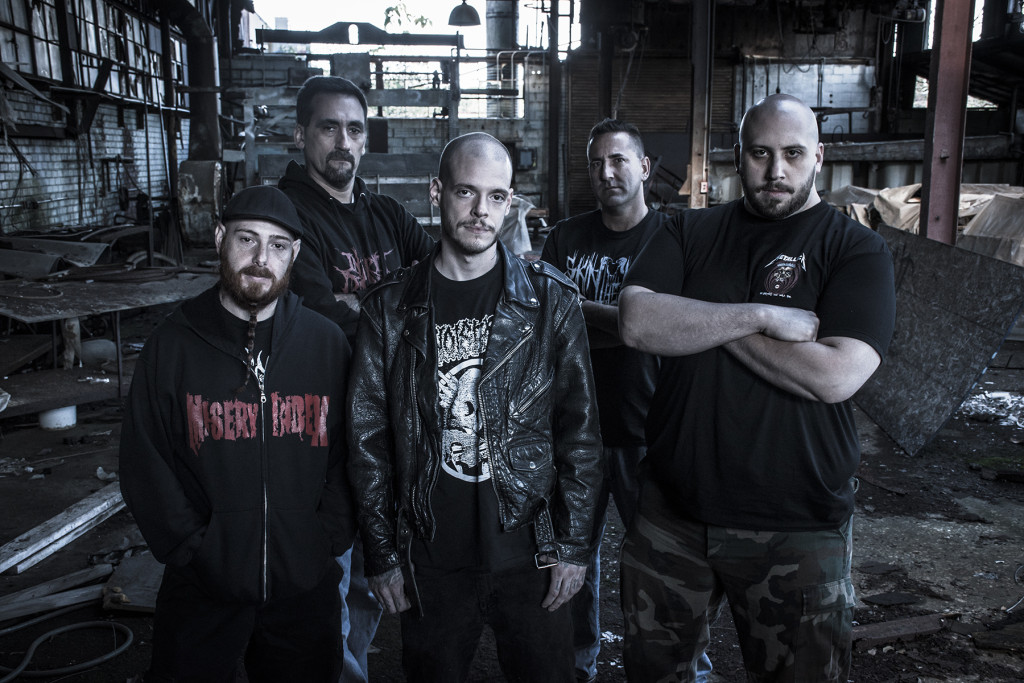 http://www.facebook.com/internalbleeding
http://www.Internal-Bleeding.com
http://www.uniqueleader.com
http://www.facebook.com/UniqueLeaderRecords