Relapse Records' INTER ARMA have confirmed a new run of Summer tour dates with their hometown brethren, Bastard Sapling, traversing the country on their way to perform at Gilead Fest.
Two of Richmond, Virginia's finest metal exports, INTER ARMA and Bastard Sapling will hit the road together this July with their sights set on Oshkosh, Wisconsin's semi-annual Gilead Fest, where they'll share the stage with Thou, The Body, Ash Borer, Wolvserpent, Barghest, Uzala, Seidr, Alraune, Loss, Mutilation Rites, and others. While these bands, who share several members, have toured together in the past, this run comes with both bands at the top of their game so far. Bastard Sapling is preparing to release their new LP via Forcefield/Gilead Media, while INTER ARMA continues to crush on stage in the wake of their Sky Burial debut LP which continues to blow minds.
Relapse will also issue INTER ARMA's next release — a solitary forty-minute track — later this year; expect details to be announced shortly.
INTER ARMA July Tour w/ Bastard Sapling:
7/13/2014 KC's Music Alley – Fredericksburg, VA
7/14/2014 Poison Lawn – Knoxville, TN
7/15/2014 Al's Sidecar – Lexington, KY
7/16/2014 Forbidden Pleasures – Madison, WI
7/17/2014 Hex Bar – Minneapolis, MN
7/18/2014 Oshkosh Masonic Center – Oshkosh, WI @ Gilead Fest [Inter Arma only]
7/19/2014 Oshkosh Masonic Center – Oshkosh, WI @ Gilead Fest [Bastard Sapling only]
7/20/2014 Franks Power Plant – Milwaukee, WI
7/21/2014 The Drinkery – Cincinnati, OH
7/22/2014 Blue Nile – Harrisonburg, VA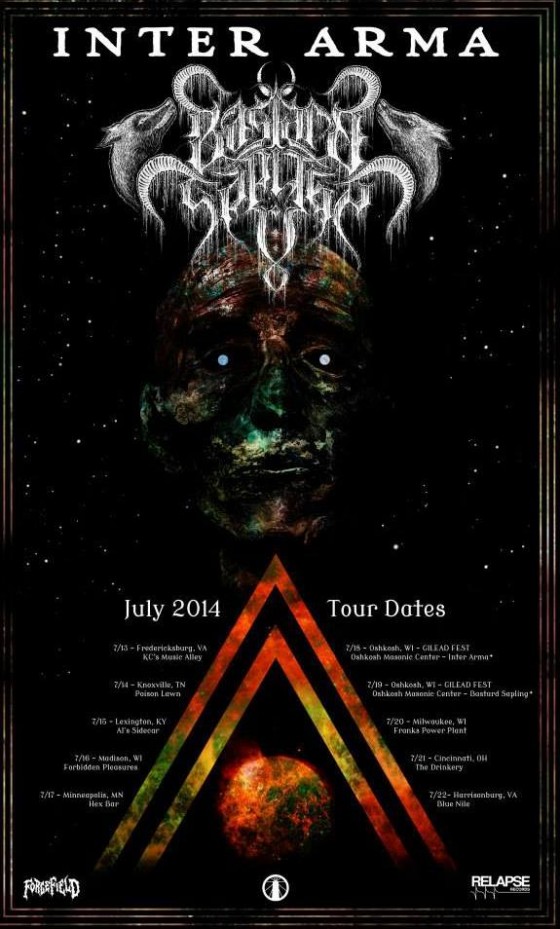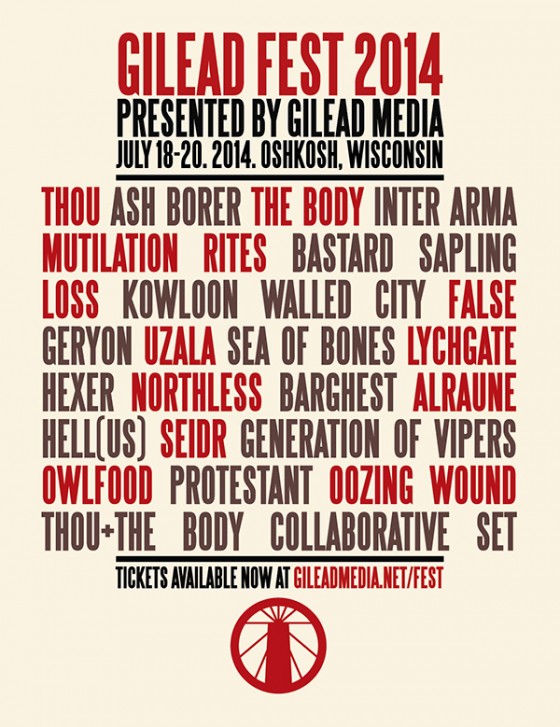 https://www.facebook.com/INTERARMA
http://interarma.bigcartel.com
http://www.relapse.com
http://relapserecords.bandcamp.com
http://www.facebook.com/RelapseRecords