[photo by John Mazlish Photography]
New York City progressive rock/metal outfit INFINITE SPECTRUM has issued a new lyric video from their recently-released, H. P. Lovecraft-inspired, Haunter Of The Dark album, out now on Sensory Records. The captivating new video was created by Wayne Joyner for the album's "The Calling," and now sees its premiere at New Noise Magazine.
Delve into INFINITE SPECTRUM's "The Calling" at New Noise RIGHT HERE.
Also stream the 24-bit hi-res version of Haunter Of The Dark at THIS LOCATION.
INFINITE SPECTRUM has also confirmed new shows in support of the album, including a gig in Stanhope, New Jersey on August 21st, a set with Haken and Thank You Scientist at Webster Hall on September 6th, and their previously-announced participation in Progtoberfest II in Chicago in October. New shows will be continuously booked throughout the coming weeks.
INFINITE SPECTRUM Live:
8/21/2016 Stanhope House – Stanhope, NJ [info]
9/06/2016 Marlin Room @ Webster Hall – New York, NY w/ Haken, Thank You Scientist [info]
10/22/2016 Reggies – Chicago, IL @ Progtoberfest II [info]
INFINITE SPECTRUM's Sensory Records debut, Haunter Of The Dark is a full-length concept recording based on the short story by master of horror, H. P. Lovecraft, with the band bringing the famed short story to life through ambitious compositions featuring an abundance of dynamic, virtuosic playing, and powerful, melodic vocals. Teaming up with Grammy award-winning engineer Chris Theis once again, as with their 2013 debut album, Misguided, on Haunter Of The Dark INFINITE SPECTRUM has created a remarkable sonic journey for fans of prog both old and new. Combining theatrical elements with the progressive metal genre, the band has crafted their own brand of musical storytelling, which includes elements of radio-style drama for a uniquely cinematic listening experience.
Outburn Magazine's featured 9/10 review of the album included, "While Haunter Of The Dark may only be a sophomore outing, INFINITE SPECTRUM plays with all of the technique and finesse that more experienced counterparts like Symphony X are known for, and in the pantheon of epic concept albums, this record will surely be remembered." Bloody-Disgusting noted of the album, "If you're a fan of bands like Symphony X or Dream Theater but always wanted them to have a little bit of a horror twist, this is right up your alley," and Music Street Journal wrote, "While still possessing a strong metal edge, they are much more melodic than the death metal bands and not as suffocating in their approach. Their musical style can best be compared to the likes of Symphony X, Dream Theater and Circus Maximus, although with a much darker edge. They are the only Lovecraftian prog metal band I know of."
Haunter Of The Dark is available worldwide through Laser's Edge subdivision, Sensory Records; orders for the disc can be placed HERE and the digital HERE.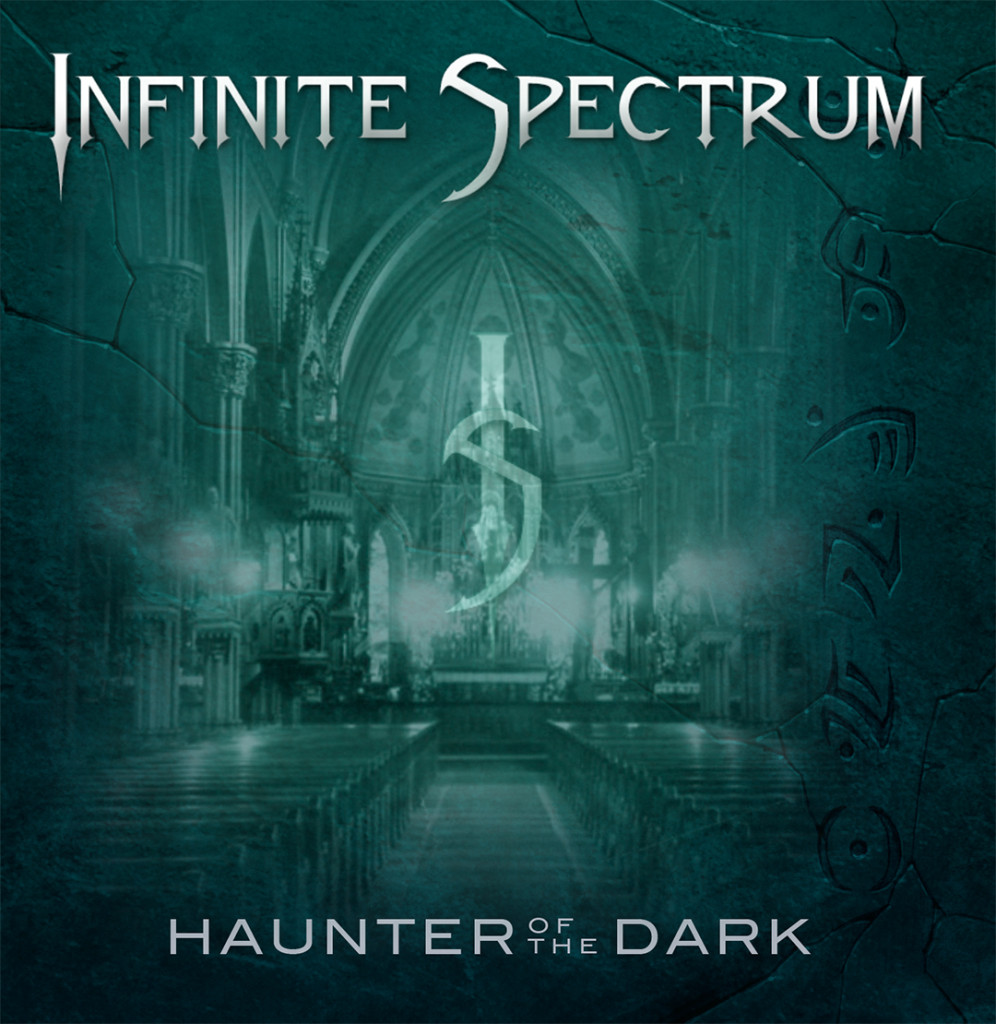 http://www.infinitespectrum.bandcamp.com
http://www.facebook.com/InfiniteSpectrum
http://www.infinitespectrum.net
http://twitter.com/infspecofficial
http://www.lasersedgegroup.com
http://www.facebook.com/TheLasersEdge
http://www.twitter.com/thelasersedge