Progressive/symphonic power metal quintet INDUCTION will release their sophomore full length, Born From Fire, on November 25th via Atomic Fire Records. After releasing their first two stand-alone singles, today the band reveals their latest helping from the record with "Go To Hell."
As the world is scorched by flame and consumed in chaos, hope is born, forging a new path to mankind's everlasting paradise. Stories of distant worlds welcome you to rethink how we live today. In a world where sadistic and religious fanatics prey on gullible minds and control the hearts of many, the truth is destined to be unveiled.
Comments the band, "'Go To Hell' appeals to unshackling the minds from religious boundaries – or any for that matter – and finding truth and power in yourself. It appeals to a world without oppression and people of power abusing their position to their benefit. But it also appeals to the listeners to realize their full potential and take responsibility for their actions, standing up against the demons they face in everyday life. You always have the power to stay on top!"
Watch the "Go To Hell" video or stream the track at THIS LOCATION.
View the band's previously released video for "Queen Of Light" HERE and "Sacrifice" HERE. Stream the tracks on the platform of your choice HERE.
Born From Fire, which boasts twelve metal anthems in fifty-eight minutes, was mixed and mastered by Jacob Hansen and is graced by the cover artwork of Peter Sallai (Sabaton, Jinjer, Powerwolf).
Born From Fire will be available on CD, 2xLP vinyl, and digitally. Find special preorder bundles at THIS LOCATION.
In conjunction with the release of Born From Fire, INDUCTION will embark on a European tour supporting Serious Black. See all confirmed dates below. Keep up with INDUCTION's upcoming European live dates at their official website HERE.
INDUCTION w/ Serious Black:
11/24/2022 Z7 – Pratteln, CH
11/25/2022 Matrix – Bochum, DE
11/26/2022 Club Zentral – Stuttgart, DE
11/27/2022 Rockhouse – Salzburg, AT
11/29/2022 South Of Heaven – Bilzen, BE
11/30/2022 Tivoli – Bremen, DE
12/01/2022 Garage – Saarbrücken, DE
12/02/2022 Gemeindehalle – Schirnding, DE
12/07/2022 Logo – Hamburg, DE
Originally founded in 2014, INDUCTION left their first mark with first single, "The Outwitted Consecration," in 2016 before completely entering the metal world by releasing their eponymous debut album in 2019. Its enormously positive reception even paved them the way to touring across Europe alongside Brazilian power metallers Armored Dawn in November of the same year. It was a notable career start for the quintet that was unfortunately halted by the pandemic leading to a break (at least on the live front) that wasn't only used by the band to work on their sophomore album but also to renew their power.
INDUCTION:
Craig Cairns – vocals
Tim Kanoa Hansen – guitars
Marcos Rodriguez – guitars
Dominik Gusch – bass
Dominik "Dome" Zester – session drums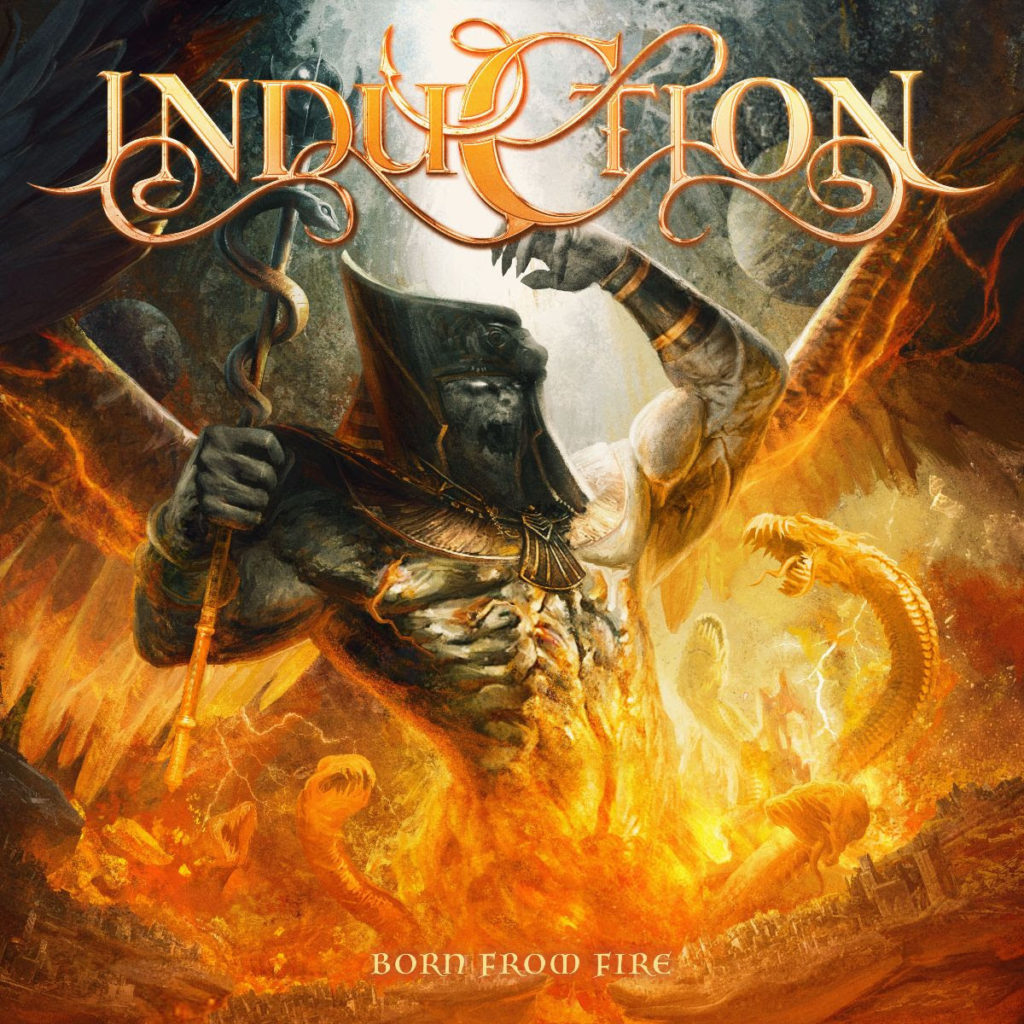 http://www.facebook.com/inductionofficial
http://www.instagram.com/inductionofficial
http://www.twitter.com/induction_off
http://www.atomicfire-records.com
http://www.facebook.com/atomicfirerecords
http://www.instagram.com/atomicfirerecords
http://www.twitter.com/atomicfirerec