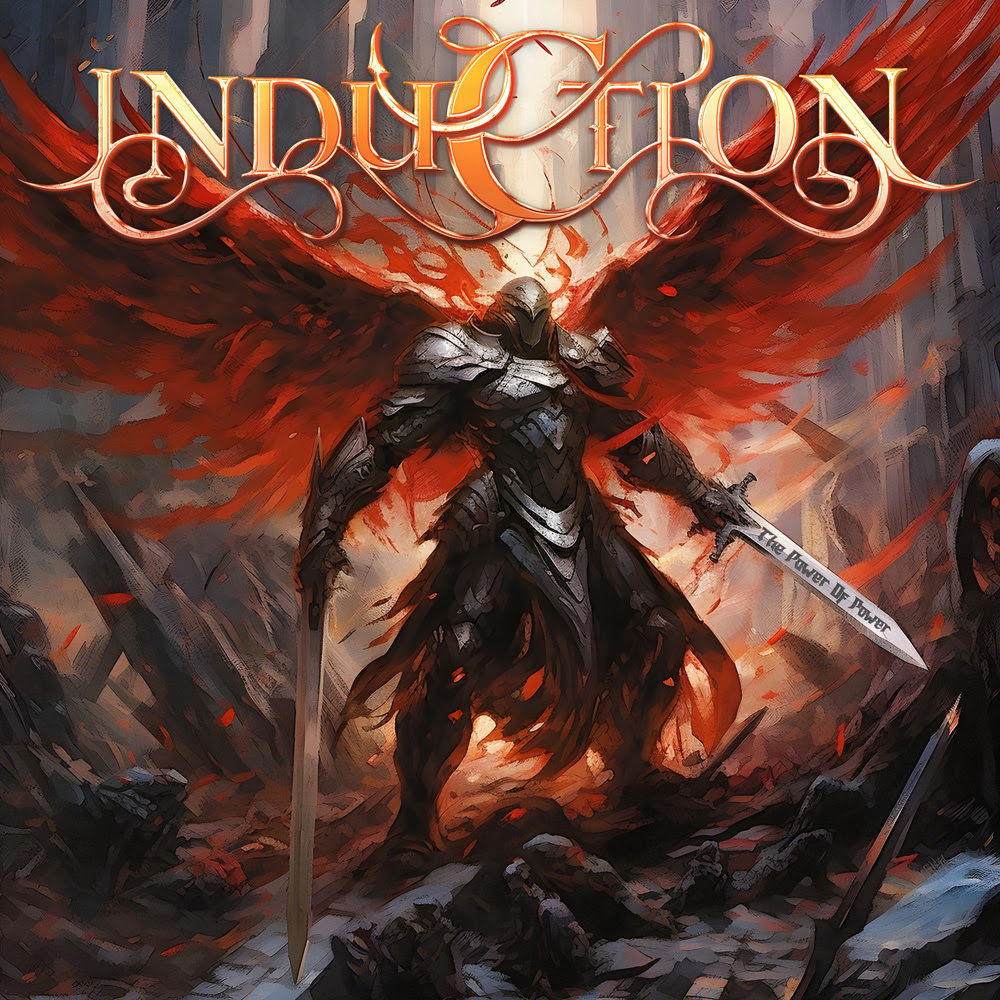 Today, the spearheads of the next generation of power metal, INDUCTION, surprise their fans with a new digital EP, The Power Of Power. The six-track EP features brand new track "Set You Free," alongside the best songs and most power metal songs of the band's repertoire.
Rekindling all the classic elements of the genre in their own modern and unique way, "Set You Free" is INDUCTION's interpretation and homage to the glorious days of power metal.
Guitarist Tim Kanoa Hansen explains, "Bands such as Helloween, Stratovarius, and Sonata Arctica have truly shaped the genre of power metal, and I have always wanted to write a song honoring this part of history, which we all know and love. This comes at just the right time, as we're also joining all three of these giants on the road this year. 'Set You Free' is my humble attempt to reignite, or simply just fuel, your love for the genre, in my own way. Let it take you on a journey back through time and may the glory of power metal shine on forever!"
Watch INDUCTION's "Set You Free" video at THIS LOCATION.
Stream/purchase The Power Of Power EP HERE.
The Power Of Power Track Listing:
1. Set You Free
2. A Call Beyond
3. Queen Of Light
4. At The Bottom
5. Order & Chaos
6. Pay The Price
Earlier this week, INDUCTION announced that their guitar player Marcos Rodriguez will take an extended hiatus from the band to focus on personal issues in the upcoming months. Rodriguez will be temporally replaced by the Greek shredder, George Thanasoglou.
INDUCTION's most recent full-length album, Born From Fire, which boasts twelve metal anthems in fifty-eight minutes, was mixed and mastered by Jacob Hansen and is graced by the cover artwork of Peter Sallai (Sabaton, Jinjer, Powerwolf). Preview and purchase Born From Fire and more at THIS LOCATION.
View the band's previously released videos for "Queen Of Light" HERE, "Sacrifice" HERE, "Go To Hell" HERE, "Embers" HERE, and "A Call Beyond" HERE.
Subscribe Atomic Fire Records on YouTube and listen to "Set You Free" as well as other new tracks in the AFR New Releases playlist on Spotify HERE.
INDUCTION Live:
8/05/2023 Hello-Feast @ Štadión Lokomotíva – Košice, SK
9/09/2023 Port Of Power Festival @ Juki 42 – Ahrensburg, DE
w/ Sonata Arctica, Stratovarius:
10/14/2023 Northern Rockfest @ Energi Arena – Umeå, SE
10/15/2023 Cozmoz Arena – Borlänge, SE
10/16/2023 Vulkan Arena – Oslo, NO
10/17/2023 Trädgår'n – Gothenburg, SE
10/19/2023 Slaktkyrkan – Stockholm, SE
10/20/2023 Gimle – Roskilde, DK
10/21/2023 Kulturpalast – Hamburg, DE
10/22/2023 Hellraiser – Leipzig, DE
10/24/2023 TivoliVredenburg (Ronda) – Utrecht, NL
10/25/2023 Garage – Saarbrücken, DE
10/27/2023 Konzertfabrik Z7 – Pratteln, CH
10/28/2023 Alcatraz – Milan, IT
10/30/2023 Backstage – Munich, DE
10/31/2023 Szene – Vienna, AT
11/01/2023 Barba Negra – Budapest, HU
11/03/2023 Fuzz Club – Athens, GR
11/04/2023 Principal Club Theater – Thessaloniki, GR
11/06/2023 FORM Space – Cluj-Napoca, RO
11/07/2023 Quantic – Bucharest, RO
11/10/2023 Colos-Saal – Aschaffenburg, DE
11/12/2023 Matrix – Bochum, DE
w/ Accept, Songs Of White Lion:
12/12/2023 Große Freiheit 36 – Hamburg, DE
12/13/2023 Carlswerk Victoria – Cologne, DE
INDUCTION:
Craig Cairns – vocals
Tim Kanoa Hansen – guitars
George Thanasoglou – session guitars
Dominik Gusch – bass
Dominik "Dome" Zester – session drums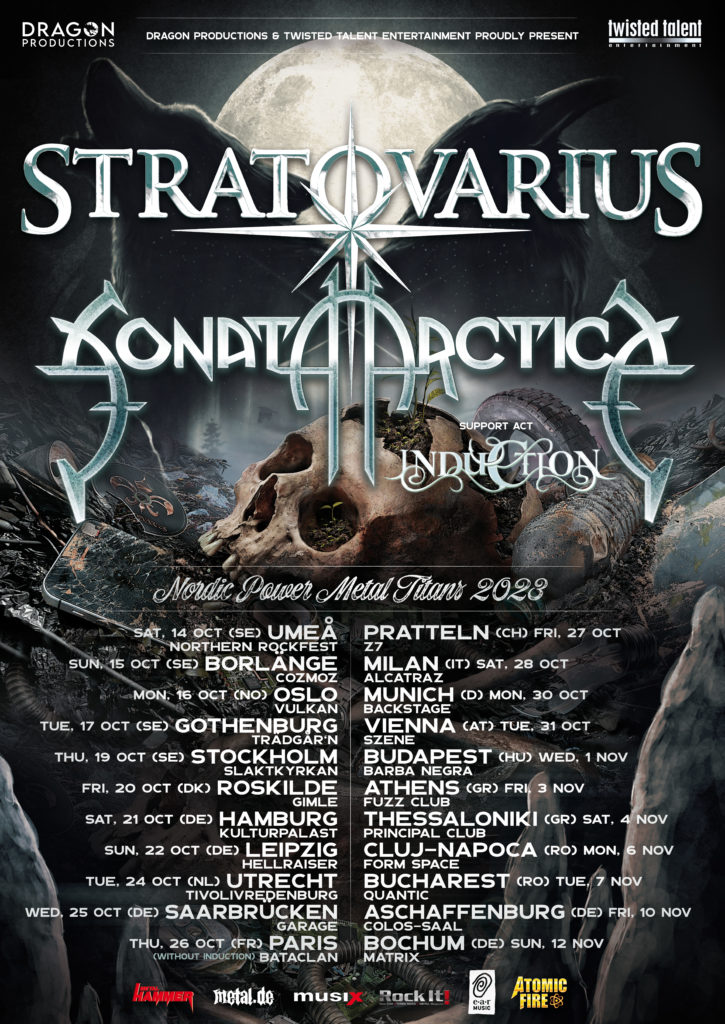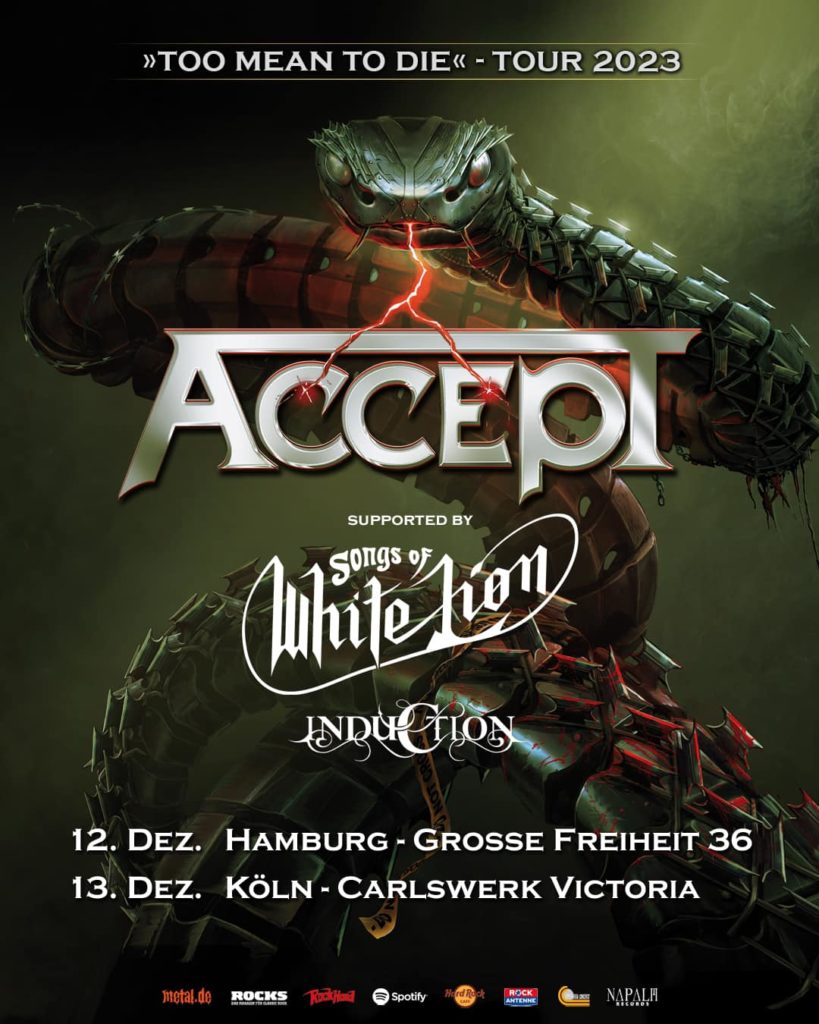 http://www.facebook.com/inductionofficial
http://www.instagram.com/inductionofficial
http://www.twitter.com/induction_off
http://www.atomicfire-records.com
http://www.facebook.com/atomicfirerecords
http://www.instagram.com/atomicfirerecords
http://www.twitter.com/atomicfirerec