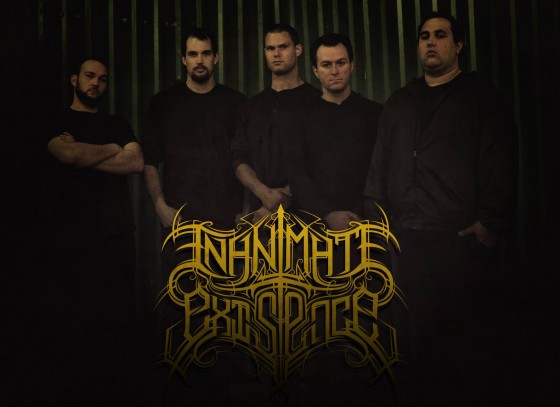 California technical death metal perpetrators, INANIMATE EXISTENCE, who feature within their corrosive ranks members of Brain Drill and Son Of Aurelius, will drop their sophomore full-length, A Never-Ending Cycle Of Atonement, later this month. In preparation for the release, today the technicians at GunShyAssassin hurl forth the menacing new lyric video for "Staring Through Fire."
Tracked by Max Zigman (Son of Aurelius, Smaragos) at Parade Outrageous in Santa Cruz and produced by Zack Ohren (Light This City, All Shall Perish, First Blood, Cattle Decapitation, Warbringer et al) at Sharkbite Studios in Oakland, A Never-Ending Cycle Of Atonement delivers eight conceptual tracks of progressive punishment. A vehement movement doused in brutality, grace and surgical precision, "Staring Through Fire," will blast the flesh right off your bones.
Comments the band, "We decided to release this track as a lyric video because we feel that it stands as a solid representation of the album's concept as well as the overall style of music we're presenting."
Scorch your eyeholes with "Staring Through Fire," now playing at GunShyAssassin RIGHT HERE.
And if you missed it, check out "Omen" still streaming at Metal Injection at THIS LOCATION.
The follow-up to 2012's Liberation Through Hearing, which MetalSucks championed for its "eerie, psychedelic themes richly animated by the grandiose contrast between shamanic atmosphere and uncompromising brutality," A Never-Ending Cycle Of Atonement finds INANIMATE EXISTENCE's signature, over-the-top compositions elevated to an entirely new level of profundity. Each movement marvels at its own innovative density as intricate guitar structures coil seamlessly around complex rhythms and infernal vocal tirades all the while maintaining an absorbing magnetism that draws exploratory listeners in with each new measure. The record includes several guest musicians who offer female vocal accents, clarinet, bass flute, harp, bongos and other nuances to the proceedings, only adding to the record's already confounding depth.
INANIMATE EXISTENCE's A Never-Ending Cycle Of Atonement will be released on June 24th, 2014 via Unique Leader Records. Preorder bundles are currently available at THIS LOCATION.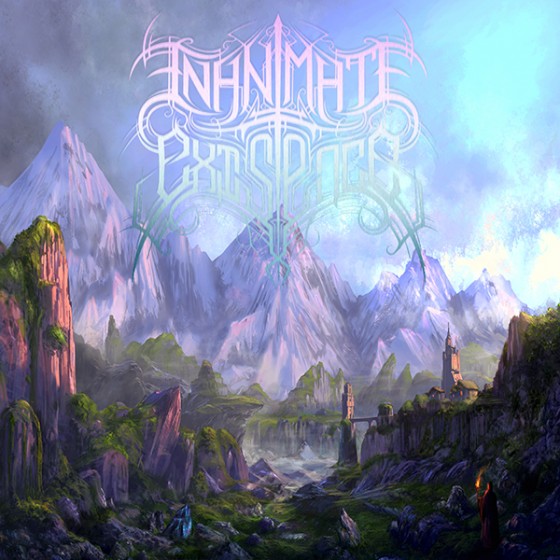 http://www.facebook.com/TheInanimateExistence
http://www.uniqueleader.com
http://www.facebook.com/UniqueLeaderRecords
http://www.twitter.com/UniqueLeaderRec
http://www.youtube.com/uniqueleaderrecords