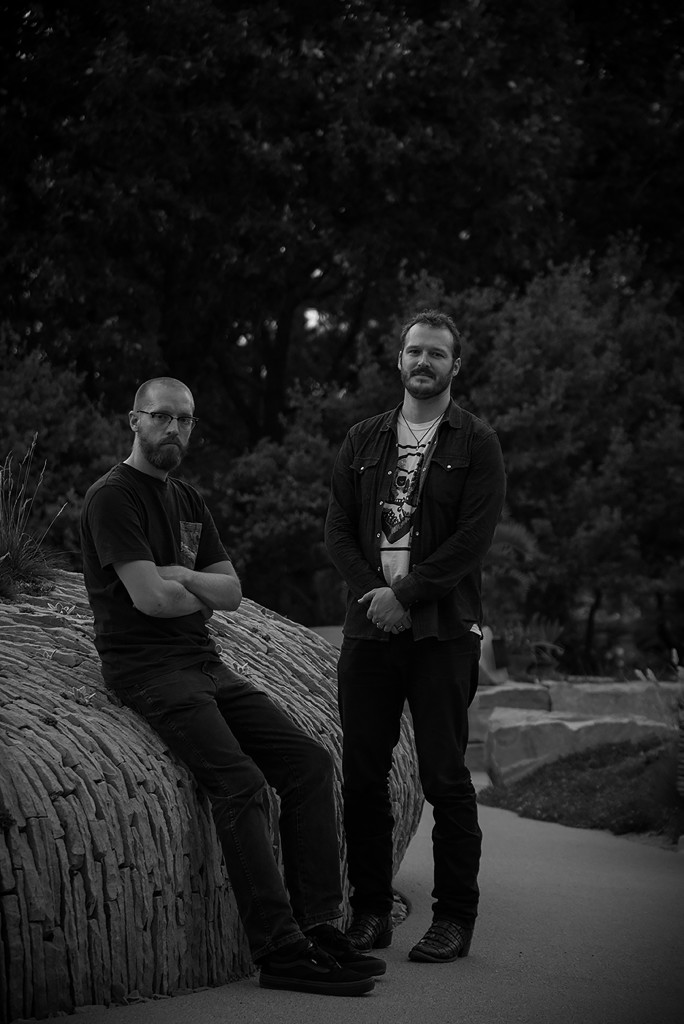 Denver doom duo IN THE COMPANY OF SERPENTS will bring their rituals to the stage this November on a mini West Coast tour with Phoenix, Arizona stoner metallers Goya. The journey will run from November 10th through November 21st with IN THE COMPANY OF SERPENTS playing a warm up show on November 9th. See all confirmed dates below.
This band's latest live expedition marks the temporary return of founding drummer JJ Anselmi. "JJ and I initially formed the band together in 2011," notes vocalist Grant Netzorg, "and he has graciously offered to step in for this tour, as [drummer] Joe [Weller Myer] and his wife just had their first baby and the timing of the tour just wouldn't work with the commitments of fatherhood. We will be playing mostly material from our new record Ain-Soph Aur, but will also be breaking out favorites from previous releases, including some material from the self-titled debut that JJ and I recorded together years ago."
IN THE COMPANY OF SERPENTS:
11/09/2017 Moonlight Lounge – Albuquerque, NM * Soulfly, Harm's Way, Noisem Aftershow Party
w/ Goya:
11/10/2017 Palo Verde – Phoenix, AZ
11/11/2017 Til 2 Club – San Diego, CA
11/12/2017 5 Star Bar – Los Angeles, CA
11/14/2017 Elbow Room – San Francisco, CA w/Botanist
11/15/2017 The Blue Lamp – Sacramento, CA
11/16/2017 Old Nick's Bar – Eugene, OR
11/17/2017 Tonic Lounge – Portland, OR
11/18/2017 Shakedown – Bellingham, WA
11/19/2017 Highline – Seattle, WA
11/21/2017 Hi Dive – Denver, CO
IN THE COMPANY OF SERPENTS self-released the stunning Ain-Soph Aur full-length earlier this year. Captured at Flatline Audio in Denver by Dave Otero (Cattle Decapitation, Khemmis, Cephalic Carnage), the six-track offering takes its name from the three veils of negative existence which precede the manifestation of the material universe in the philosophy of Hermetic Qabalah, a Western esoteric tradition involving mysticism and the occult. The phrase translates to "Limitless Light," and is emblematic of the Qabalistic concepts which are central to the record.
Purchase at the official IN THE COMPANY OF SERPENTS Bandcamp page at THIS LOCATION.
Upon its release, BrooklynVegan championed the band's "towering sludge riffs, vocal-cord-shredding roars, and somber brooding atmospheres." The Sludgelord proclaimed it, "…an inspiring work that sets the standard for heavy music in 2017," while Decibel Magazine observed, "Netzorg and drummer Joseph Weller Myer wield a complete and complex command of every Swans/Neur-isis trick known to humanity — to the extent that they excel at inventing their own — as on doom waltz (dudes are big on 3/4 and 6/8 time) 'Crucible,' when Netzorg eventually lays a deliciously fucked, tremolo-picked counter-melody over the song's principle riff, Myer's nuanced rhythmic foundation and the undulating caustic rumble that serves as one of the album's recurring textural components." Outlaws Of The Sun accurately called Ain-Soph Aur, "…devastating from beginning to end…" Exclaim hailed a record of, "crushing, spacey doom that is filled with dissonant sludgy tones and dark, yet surprisingly elegant, melodies," furthering, "Guitarist/vocalist Grant Netzorg and drummer Joseph Weller Myer create a remarkably full and massive sound despite being a two-piece." Added New Noise Magazine, "A gothic noir rules Ain-Soph Aur like a dream. The record hypnotizes you, allowing you to relax and fully engage with the performance. It's stage-like, sculptural and poetic, never distancing itself from what it wants (or knows) it can be. And this is a remarkable trait for a band and a record."
IN THE COMPANY OF SERPENTS traffics in sonic catharsis. Their music inhabits the strange fringes between sludge metal and sprawling Spaghetti Western scores, constantly striving for visceral power and raw intensity, contrasted with eerie, spare instrumental passages. Founded in 2011, the Denver-based duo consists of Grant Netzorg on vocals and guitars and Joseph Weller Meyer on drums. Ain-Soph Aur serves as the follow-up to the band's critically-lauded Merging In Light EP, issued in the closing weeks of 2014.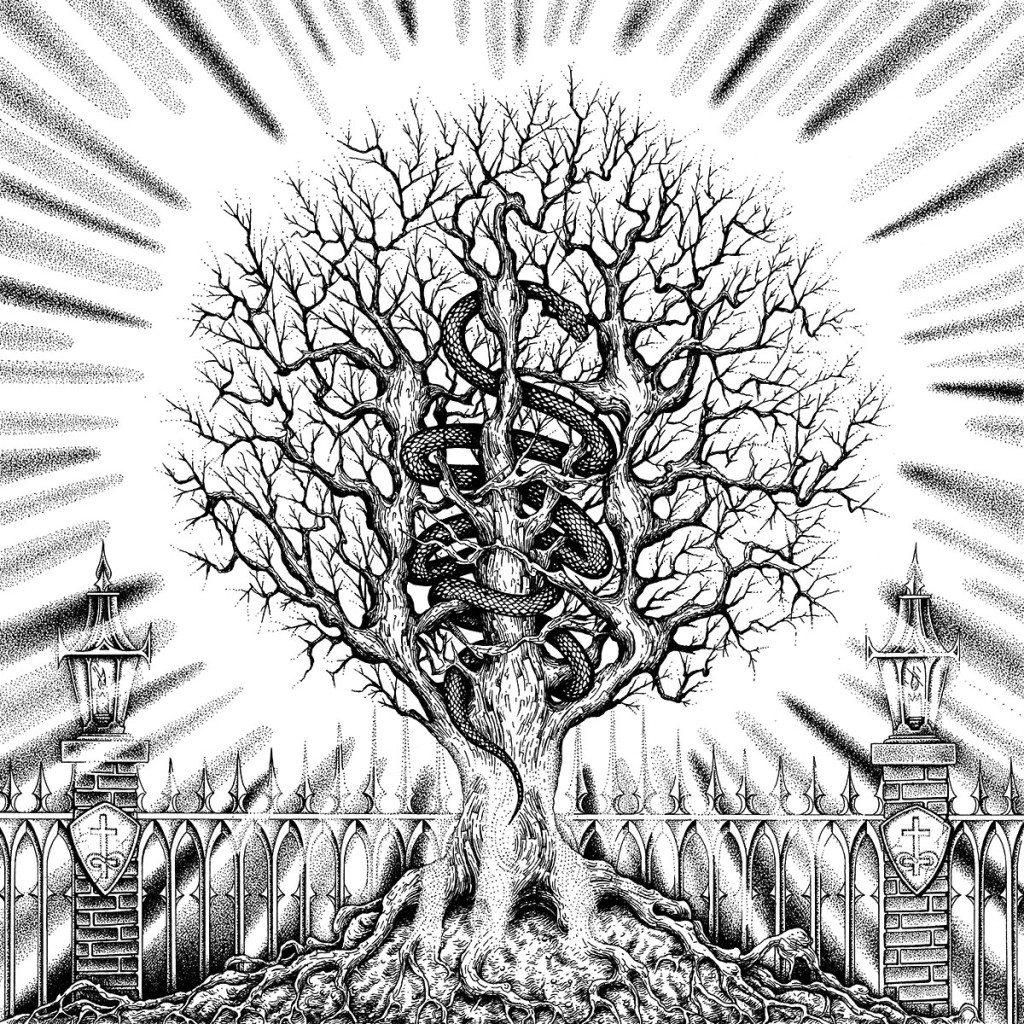 http://www.facebook.com/InTheCompanyOfSerpents
http://www.inthecompanyofserpentsdoom.bandcamp.com