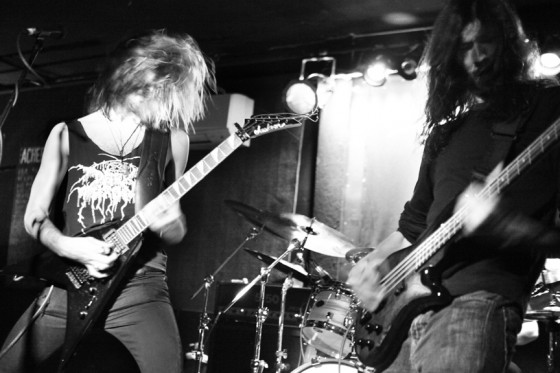 Goliath, the latest EP from New York City black metal titans, IMPERIAL TRIUMPHANT, is currently streaming in full for all your deviant listening pleasures.
Featuring two disconcerting tracks of obscurely hypnotic grimness, Goliath was forged in February of 2013 at Menegroth the Thousand Caves, and engineered, mixed and mastered by Colin Marston (Gorguts, Krallice, Nader Sadek, Atheist, Origin etc.). A musically and conceptually comprehensive creation, Goliath revolves itself around the biblical accounts of Sodom and Gomorrah – two cities, synonymous with sin, and ultimately left in ruins under the manifestation of God's wrath on Judgment Day. Goliath serves as the soundtrack to the suffering – a fiery spate of perverted Deathspell Omegian riff sequences, angular pace shifts and feral vocal cascades encased in an atmosphere of true, unabridged torment.
"Dark, utterly unsettling and yet strangely energizing, these are anthems of reckless abandonment and the urge to just fuck everything up," gushes The Metal Observer in a perfect 10/10 score, adding that, "IMPERIAL TRIUMPHANT have mastered the art of eerie Black Metal and Goliath is arguably the shiniest jewel in their abominable crown." Tighttothenail.com agrees, "they deal exclusively in bewildering time signatures as riffs, rhythms and sections seem to fall over themselves, collapse, rise, fall, explode and move forward before you've gained your feet. The two songs here… are built like a jigsaw puzzle with the pieces forced into the wrong places, but the skill of IMPERIAL TRIUMPHANT's writing ensures that sections rub and scrape against each other with a delectable discordance, begging for repeat listens as you try and crack the code." Heavy Metal Tribune notes, "The songwriting on Goliath is stellar, as the band cleverly weaves in different styles to reinforce and complement each other, such as the transition between the intro of Gomorrah to the blasting section before a sudden quietness to build up the tension in the air. Colin Marston's production also helps to bring out the impact of Goliath, ensuring that IMPERIAL TRIUMPHANT's latest onslaught is as powerful and crushing, yet elegant in its own ugly way as ever," while Cvlt Nation adds, "this band is on some next level shit when it comes to the dark arts! Just like the life we will one day leave, IMPERIAL TRIUMPHANT songs take you on a journey that you just might not survive."
Witness the inexorable sounds of Goliath at THIS LOCATION.
IMPERIAL TRIUMPHANT will be sullying the stage of Brooklyn's Acheron later this month alongside Weed Is Weed, Godstopper and Yoshiko Ohara with additional live rituals to be announced in the weeks to come.
IMPERIAL TRIUMPHANT Live Rituals:
10/26/2013 Acheron – Brooklyn, NY w/ Weed Is Weed, Godstopper, Yoshiko Ohara
Formed in 2005, IMPERIAL TRIUMPHANT consists of New York City futurists transcending the confines of modern black metal and includes members of investigational death metal contortionists, Pyrrhon as well as instrumental rock collective Secret Chiefs 3 and New York death metal legion Malignancy. Goliath serves as the iniquitous follow-up to last year's Abominamentvm full-length which About.com championed for its "mad, confusing cacophony of bizarre riffs, weird time changes, and wonderfully prominent yet strange bass lines."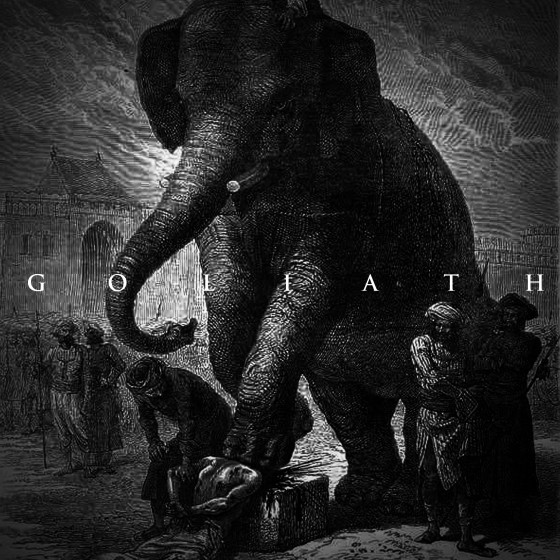 http://www.facebook.com/imperialtriumphant
http://imperialtriumphant.bandcamp.com