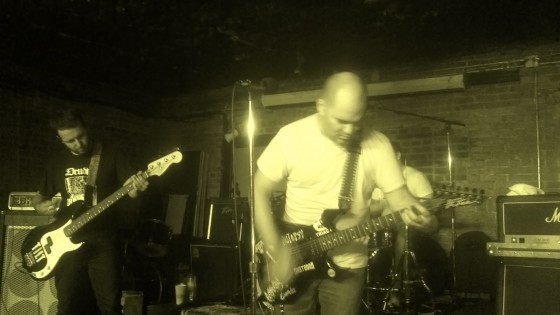 Today Invisible Oranges is hosting a video premiere of "Insanity," one of the four new songs hailing from the upcoming Architectural Failures 12″ EP, the new release from Northern Virginia trio DRUGS OF FAITH. The video steers wide, avoiding any convoluted storylines or ambiguous rock star posturing, and simply captures the DRUGS OF FAITH players doing what they do best — delivering their caustic brew of rocked-out grindpunk — through a stripped-down performance-style portrayal.
Witness the "Insanity" video at Invisible Oranges RIGHT HERE.
On Architectural Failures, the first new recordings to emerge since their 2011 Corroded album, the DRUGS OF FAITH outfit jettisons four brand new cuts into the public. Expectedly raging with the band's patented rocked-out grindcore tactics, the EP shows off some exceptionally dissonant tones and more expansive dimensions, captured with a crushing metallic production courtesy of the sessions at Developing Nations with Kevin Bernsten (Full Of Hell, Inter Arma, Ilsa, Coke Bust) and final mastering by Scott Hull (Pig Destroyer, Agoraphobic Nosebleed). Architectural Failures will see release in mid-November as a one-sided 12″ limited to 300 copies with a digital download via Malokul, the DIY label started by D.C. act Disciples of Christ.
Stay tuned for more tunes from the EP and new DOF tour actions to be proclaimed in the coming weeks.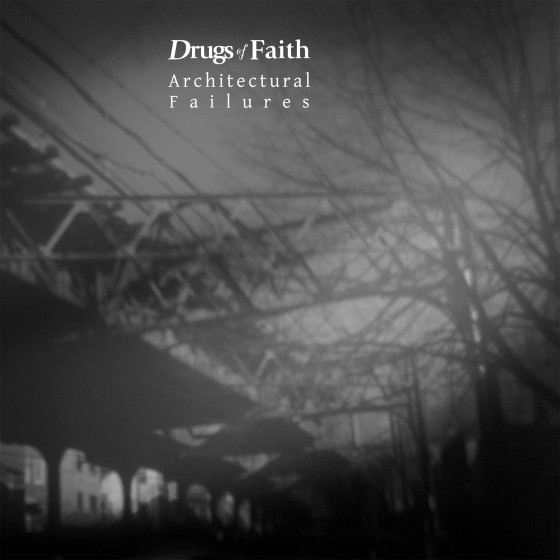 http://www.drugsoffaith.com
http://www.facebook.com/pages/Drugs-of-Faith/19823584184
http://malokul.blogspot.com