IIVII is pleased to unveil a brand new video for "Crystalline Beasts." Now playing at BrooklynVegan, the track comes off the band's Grinding Teeth full-length, released last year along with Zero Sleep via Consouling Sounds.
Led by Josh Graham – visual artist, multi- instrumentalist, and electro-acoustic composer best known for his work with Neurosis, Red Sparowes, Battle Of Mice, and A Storm Of Light – IIVII focuses on enigmatic cinematic atmospheres, exploring elements of electronica, classical, ambient, drone, and vaporwave that ultimately culminate to a fully immersive listening experience.
2020 brought with it Graham's most ambitious IIVII output to date with Grinding Teeth and its companion album, Zero Sleep. Where Zero Sleep explores trying to live and trying to sleep, Grinding Teeth leads its listeners through a restless nightmare. The ugly, dark, and disorienting sounds are in direct opposition to the themes and tropes of Zero Sleep, making it a complementary release. Rather than releasing it separately, it was presented as a double release. Both albums tell their own story, but the dialogue between Zero Sleep and Grinding Teeth also tells a bleak tale. The albums have an impressive dynamic range. From subtle and fragile ambient vibes, to fierce metallic drones, Graham truly tapped in to the whole of his own back catalog in order to have this story told. It's a bold and daring, yet captivating effort, where Graham got help from a myriad of friends to conjure up this elaborate and complex world including Sarah Pendleton (SubRosa/The Otolith), Mathilde Smessaert (BARST), Jo Quail, Gregory Simons (Vonnis), Dana Schechter (Insect Ark), Billy Graves (A Storm Of Light), Shane Ocell (Sorxe), Kim Thayil (Soundgarden), and Benjamin Weinman (Dillinger Escape Plan).
Notes Graham of "Crystalline Beasts," "'Crystalline Beasts' is the first IIVII song to explore a metal/black metal landscape, while keeping its base grounded in orchestrated soundscapes. Sarah Pendleton guests on violin, and Gregory Simons is on drums."
View IIVII's unsettling "Crystalline Beasts" video created by Chariot Of Black Moth, courtesy of BrooklynVegan, at THIS LOCATION.
Grinding Teeth/Zero Sleep is available on LP and CD via Consouling Sounds HERE. Find digital orders at THIS LOCATION.
In related news, Consouling Sounds will host a special pre-recorded IIVII livestream at deconsole.be in celebration of Records Store Day, June 12th. The event is FREE! RSVP at THIS LOCATION.
Grinding Teeth is the inspired soundtrack to the true-life love story of Duane and Debra Johnson. Battling multiple health and mental illness issues, Debra Johnson asked her husband, Duane, to remove her from a medical facility so she could die at home. Over the next five days, they had an extended "death party;" smoking methamphetamine, listening to Quiet Riot, and having sex. After Debra died in Duane's arms, he wrapped her in linen and called the police. When they arrived on scene, Duane was standing naked near the front door, screaming that his wife was dead. The words "Death Parde God Hell" were spray-painted across the door. Touching on themes of love, death, drug use, sex, and criminality, Grinding Teeth features guitars, drums, electric violin and cello, lap steel and electronic instrumentation.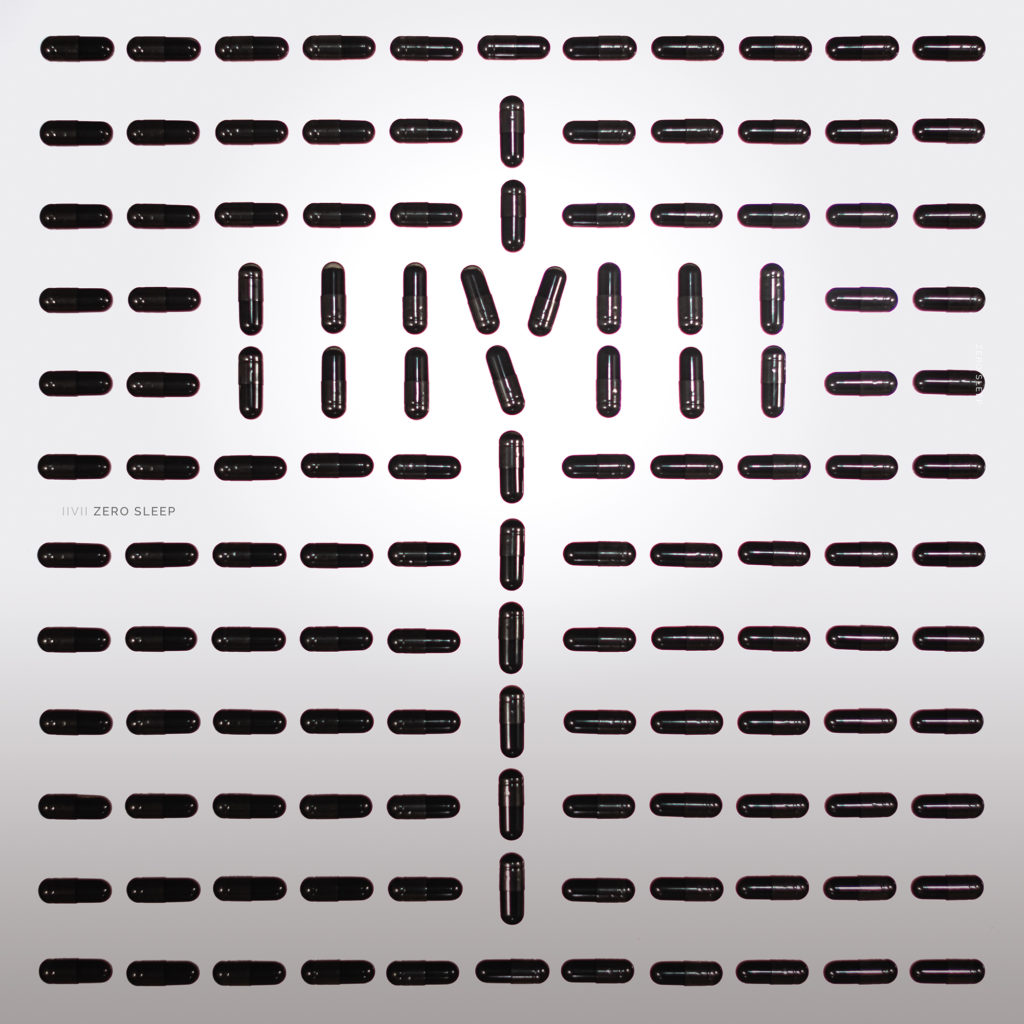 http://resonantiivii.com
http://www.facebook.com/resonantiivii
http://www.instagram.com/theboilingsea
http://twitter.com/theboilingsea
http://www.deconsole.be/
http://consouling.be/
http://www.facebook.com/ConsoulingSounds
http://twitter.com/consouling
http://www.instagram.com/consouling