HUMANS ETCETERA, the creation of China-based American multi-instrumentalist Christopher Henry, will unveil the outfit's eighth full-length, Intelligent Skeleton, via Nefarious Industries this Friday.
Advancing its release, Treble is now streaming the entire album early, alongside an interesting set of track-by-track notes on the recording of Intelligent Skeleton, the mag noting in part of the release, "The album is a melodic, sometimes dreamy, sometimes abrasive indie rock record that recalls the likes of alt-rock heavyweights like Failure as well as slowcore heroes Low."
Stream HUMANS ETCETERA's Intelligent Skeleton and check out the feature at Treble RIGHT HERE.
Nefarious Industries will release Intelligent Skeleton digitally on October 13th, in addition to a special limited run of 25 preorder bundles containing printed materials — 10 stickers in 5 unique designs, a digital download card, an 8×8 poster with cover art backed with lyrics/notes, and handwritten letter of thanks.
Find preorders for Intelligent Skeleton and see the previously-released "Silkworm," "Exam," and "Bedsores" videos RIGHT HERE.
HUMANS ETCETERA is an experimental rock outfit founded by West Virginia native, Christopher Henry (Fuck Your Birthday, ex-Clean Dirty Clean), who is now living in China, the band's output melding '90s alternative rock and post-hardcore with modern experimental rock elements. Intelligent Skeleton was written, produced, recorded, mixed, and mastered by Henry in Wenzhou, China, who plays all vocals, drums, guitars, bass, synth, sampling, and more. The album also features tambourine by Cai Qing 蔡清 on "Vice" as well as piano by Huang Yalun 黄亚伦 and guzheng from Zhang Guogao ç« å›½æ² on the song "Gravebody," and is completed with an original cover drawing by Zhu Weikai 朱为凯.
New playthrough videos from the album and more will be issued shortly. Henry has been working on the next HUMANS ETCETERA full-length for some time now, and has plans of finishing that for release sometime in 2018. His other outfit Fuck Your Birthday is also heavily underway on their record for release through Nefarious Industries in 2018 as well. Stand by for additional updates on both bands in the coming weeks.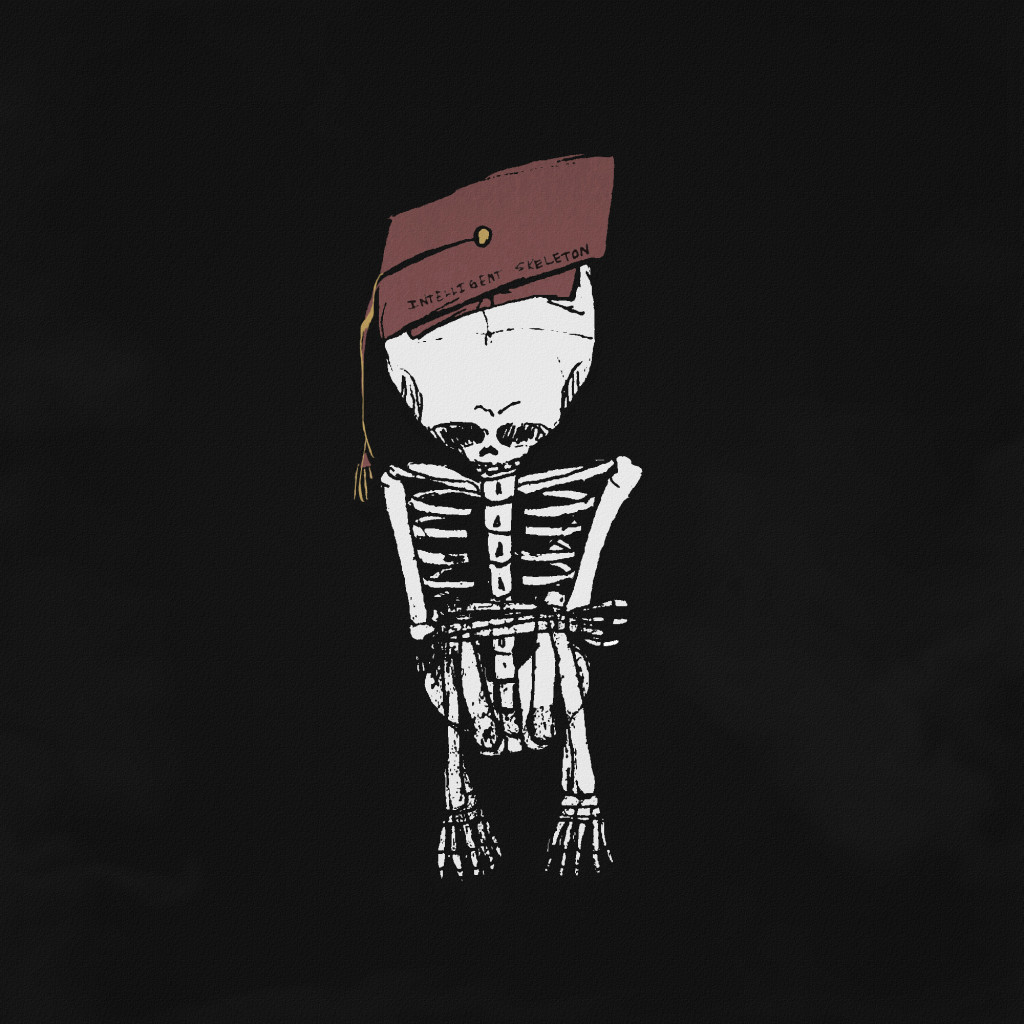 https://www.facebook.com/humansetcetera
https://humansetc.bandcamp.com
http://nefariousindustries.com
http://www.facebook.com/NefariousIndustries
http://www.twitter.com/NefariousInd