[photo by Alyssa Maloof]
HUMANS ETCETERA – the eclectic rock/alternative output of one Christopher Henry – will release the Gift That Came Here EP via Nefarious Industries this Friday, and Svbterranean is now streaming the entire record alongside a track-by-track breakdown of the release. Aall proceeds from the EP will be donated to Marine Toys For Tots, which distributes gifts to less fortunate children.
HUMANS ETCETERA's Gift That Came Here lands a year after the release of the act's Intelligent Skeleton EP, and sees Christopher Henry delivering six varied, instrumental, post-rock songs. While wholly ukulele-driven, the soloist also plays guitar, bass, drums, and synths, and handled all other sampling, mixing, mastering, artwork, and videos for the release. Beyond its sound, Gift That Came Here was created with a heartfelt message and goal in mind. 100% of the proceeds will be donated to Marine Toys For Tots, delivering gifts to children whose parents cannot afford to buy them gifts for Christmas. Additionally, the artist is raffling off the ukulele used on the record; every purchase will count as an entry into the contest, and the winner will be announced on the EP's release date.
Svbterranean offers with their stream of the release, "The six-track EP is comprised of twenty-three minutes of ukulele-driven post-rock songs that aim soothe and uplift listeners, and will most definitely succeed."
Stream HUMANS ETCETERA's Gift That Came Here through Svbterranean at THIS LOCATION.
Gift That Came Here will see release this Friday, November 30th. Find preorders at the Nefarious Industries webstore HERE and Bandcamp HERE. See the videos for the EP's "Eavesdropper" HERE and "Always Aging Away" HERE.
Melding '90s alternative rock and post-hardcore with indie, world, experimental, and modern rock elements, HUMANS ETCETERA is an experimental rock outfit founded by West Virginia native, Christopher Henry (Fuck Your Birthday, Polyphozia, ex-Clean Dirty Clean), who has been residing in China for the past several years. The transformation has helped shift his musical views into new directions, creating HUMANS ETCETERA to be the conduit in expressing these sounds.
Christopher Henry reveals, "I'm hoping to use this release to rake in a nice chunk of coin for Marine Toys for Tots. My hope is that by playing the ukulele, a gift that immigrants brought to Hawaii, it will in-turn help bring more gifts to some less fortunate children this winter. I hope Gift That Came Here might help you on a long and lonely day too. Perhaps you can even vicariously experience what it was like to compose it. I mean, you could do a lot worse with your time."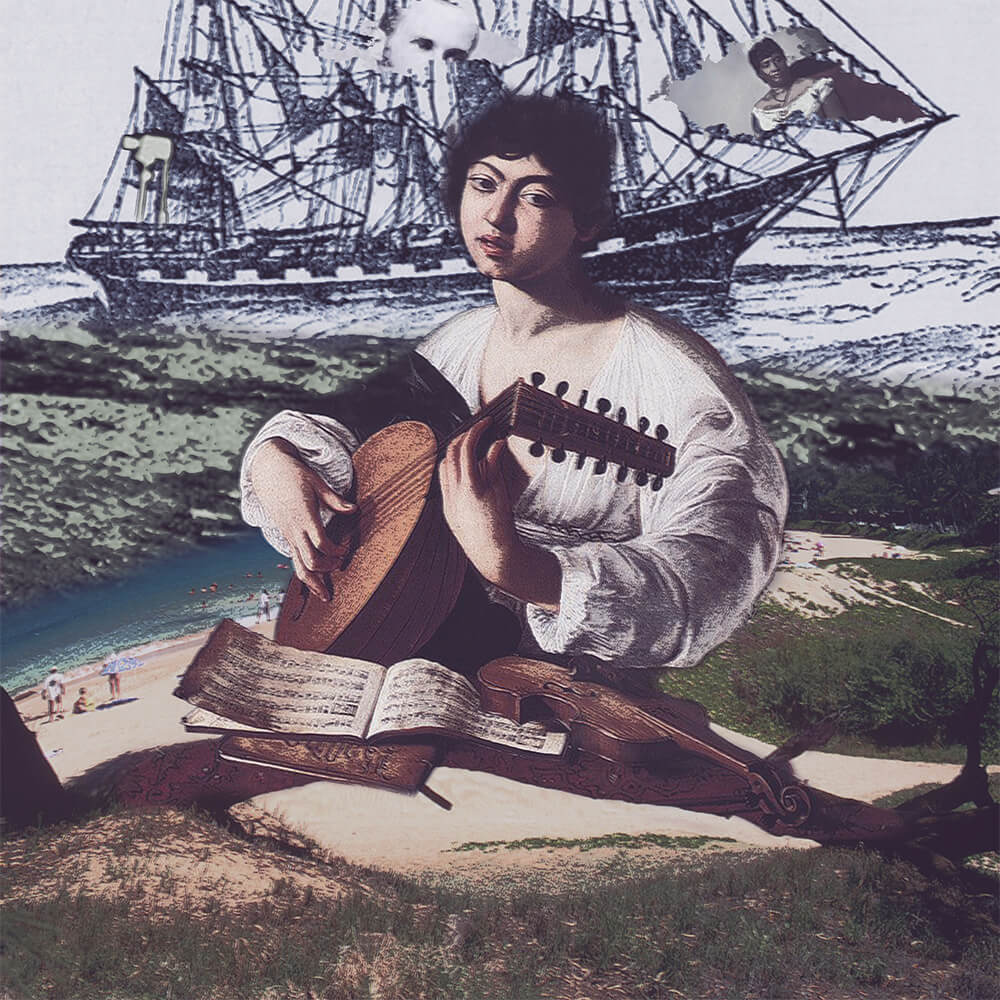 https://www.facebook.com/humansetcetera
https://humansetc.bandcamp.com
http://nefariousindustries.com
http://www.facebook.com/NefariousIndustries
http://www.twitter.com/NefariousInd