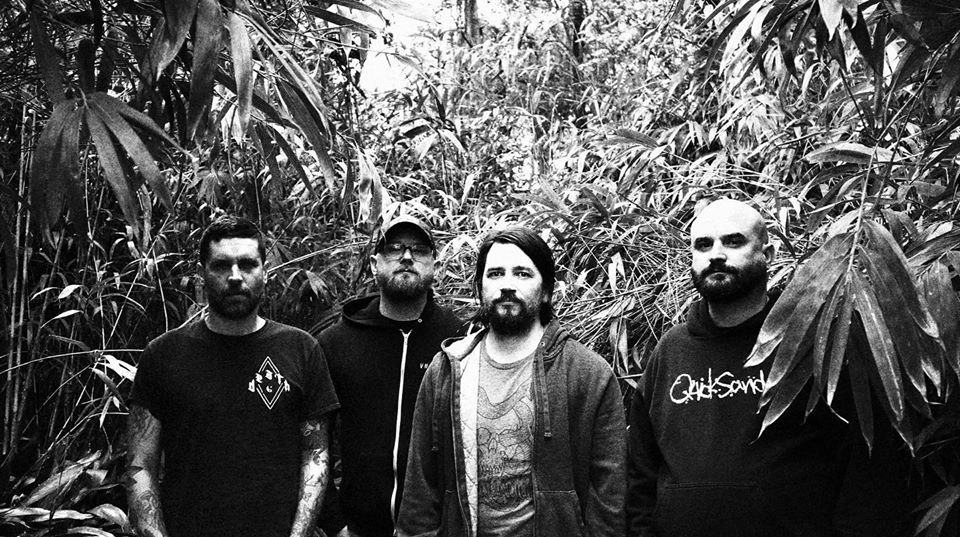 photo by Ale Gasso
This Friday, Saint Petersburg, Florida hardcore/crust quartet HORSEWHIP – uniting members of Reversal Of Man, Combatwoundedveteran Early Grace, Order Of Importance, Sutek Conspiracy, and more – will release their second LP, Laid To Waste. A co-release through Roman Numeral Records and Financial Ruin, the record is now playing in its entirety early through an exclusive stream hosted by CVLT Nation.
Laid To Waste was recorded at Rock Garden Studio, engineered by Jeremy SH Griffith, produced by Griffith and HORSEWHIP, mixed by Griffith at Printups Studio, and mastered by Jack Shirley at Atomic Garden Studio. The record is completed with photography by Adam Lowe and design by Shaun Drees. There is something primal and beckoning to be found on Laid To Waste, and the ominous title is without a doubt synonymous to the condition you'll find yourself in after getting absorbed into its choleric but accessible, sonic vortex.
Writes CVLT Nation in part with their advance stream of the album, "HORSEWHIP is blazing a path all their own, and the genre is so much better for it. Atmosphere and fury walk hand in hand, dynamics, and brutality experience a perfect alchemical marriage. Get in early while you can, Laid to Waste is a release not to be missed."
Stream HORSEWHIP's entire Laid To Waste LP early only through CVLT Nation RIGHT HERE.
Laid To Waste will see release on all digital platforms in a run of 500 copies on opaque white 12″ vinyl through Roman Numeral Records and Financial Ruin this Friday, September 25th.
Find preorders at the Roman Numeral webshop HERE and Bandcamp HERE, and see the recently issued video for "Inertia Waits" HERE.
Rooted deeply in the early 1990s scene, abrasive beating conjoined with immersive soundscapes have been the central building blocks of HORSEWHIP's essence ever since the release of their eponymous 2018 debut album. With their sound refined and cultivated to its most striking state, the band delivers Laid To Waste. The Floridian quartet flourishes through the unison of discordant hardcore and savage crust punk with additional flavors from here and there thrown in for good measure, all coming seamlessly together through a metallic stance and a crystal clear but characteristic production. Laid To Waste is a product of nearly three decades worth of relentless work and dedication from the individuals forming together the auditory assault machine that is HORSEWHIP.
The eleven tracks on Laid To Waste clock in just shy of twenty-seven minutes, rampaging forward drenched in discordance and gripping tones, leaving absolutely no room for aimless wandering or futile meandering. Laid To Waste is entirely forged out of fluent and vital matter, and an archetype of uncompromising content met with unyielding attitude. On the album, HORSEWHIP thrives through engaging and heartfelt atmospheres encasing all the mentioned leanings and more.
http://horsewhipfl.com
https://www.facebook.com/HorsewhipFL
https://www.instagram.com/horsewhipfl
https://horsewhipfl.bandcamp.com
https://www.romannumeralrecords.com
https://romannumeralrecords.bandcamp.com
https://www.facebook.com/romannumeralrecords
https://www.instagram.com/romannumeralrecords
http://www.financial-ruin.com
https://financialruin.bandcamp.com
https://www.facebook.com/FinancialRuin
https://www.instagram.com/financial_ruin