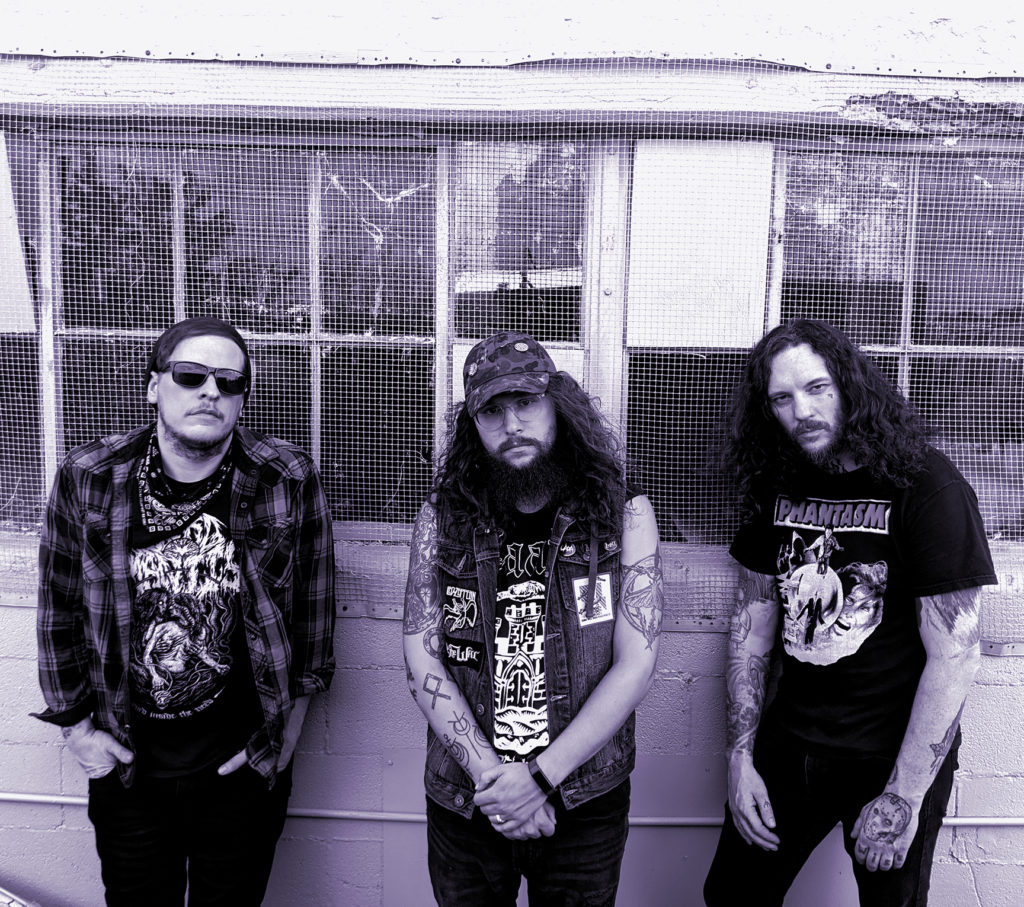 photos by Gus Matracia
Metal Injection is now hosting an advance stream of Where We Live, the gripping second album by Central US post-black metal outfit, CHROME WAVES. The album stream comes just days ahead of the record's official release through Disorder Recordings this Friday.
CHROME WAVES' Where We Live offers six new songs which delve further into post-black metal and post-rock territory; an album full of dynamic aggression and brooding melody. The lineup for the album sees new drummer Dustin Boltjes (Demiricous, Wretch, ex-Skeletonwitch) joining James Benson (Amiensus) and Jeff Wilson (Deeper Graves, ex-Nachtmystium, ex-Wolvhammer) following the passing of original drummer Bob Fouts earlier this year.
Where We Live's drums were recorded by Daniel Farnsworth at Gravity Studio in Chicago (Smashing Pumpkins, Veruca Salt, Josh Homme), after which the rest of the album was engineered, mixed, and mastered by Jeff Wilson at Disorder Recordings. The album features guest contributions of cello from Christopher Brown (Kakophonix) and vocals from Kim Dylla (ex-GWAR) and is completed with art and layout by Brian Sheehan/Legerdemain.
James Benson offers on the album's release, "Where We Live Is the first album we've recorded together with a clear mindset that desired to expand beyond previous areas we've written in this band and others we've been in. As you listen to this album, we hope you'll find that empathy for others in this world and feel the range of emotions we put into this record. Sorrow, joy, peace, hate, colliding into this one format of art we are able to share with you."
Writes Metal Injection, "CHROME WAVES is now streaming their massive new record Where We Live that simply demands you listen to it on repeat. The record is rife with emotive riffs, tons of reverb, and impeccably written songs all the way down."
Hear CHROME WAVES' entire Where We Live early only through Metal Injection at THIS LOCATION.
Where We Live on limited CD and pink 12″ vinyl runs and all digital platforms through Wilson's own Disorder Recordings this Friday, September 25th. Find preorders at THIS LOCATION and see the recently released video for "Gazing Into Oblivion" HERE.
CHROME WAVES will also release their own brand of mead in conjunction with the album. Distilled by Brimming Horn Meadery as part of their Mead And Metal series, Corpse Provider – based on the Corpse Reviver cocktail – is aged in gin barrels for three months, and is available at the Brimming Horn tap house and for shipping. Find out more HERE.
The band is also excited to announce their first live show in many months, having been confirmed to perform outdoors next Saturday at the Tragic Static Art & Music Open Air the day after the release of Where We Live. A portion of every ticket to the all-ages all-day event will be donated to the Equal Justice Initiative. See more HERE.
CHROME WAVES was reactivated in 2018 when guitarist Jeff Wilson took the lead and reformulated the band's sound, and began constructing the band's first material since their 2012-released eponymous debut EP. Since its reformation, the act has been incredibly proactive, releasing their debut LP, A Grief Observed, just months after getting back together.
Less than eight months later, the band issued The Cold Light Of Despair, collecting several new songs as well as covers of Nirvana, Slowdive, and Nick Cave songs. Five months after that, CHROME WAVES released a split album with Gridfailure, including a Joy Division cover, while they were immersed in the recording of what would become their second LP, the newly completed Where We Live. It was during this time that the band tragically lost their friend and bandmate, drummer Bob Fouts (The Gates Of Slumber, Nachtmystium). Once again restructured and revitalized, the CHROME WAVES crew now delivers their most stunning work yet with Where We Live.
Watch for new videos, updates on CHROME WAVES' upcoming custom reverb pedal, and more to post over the weeks ahead.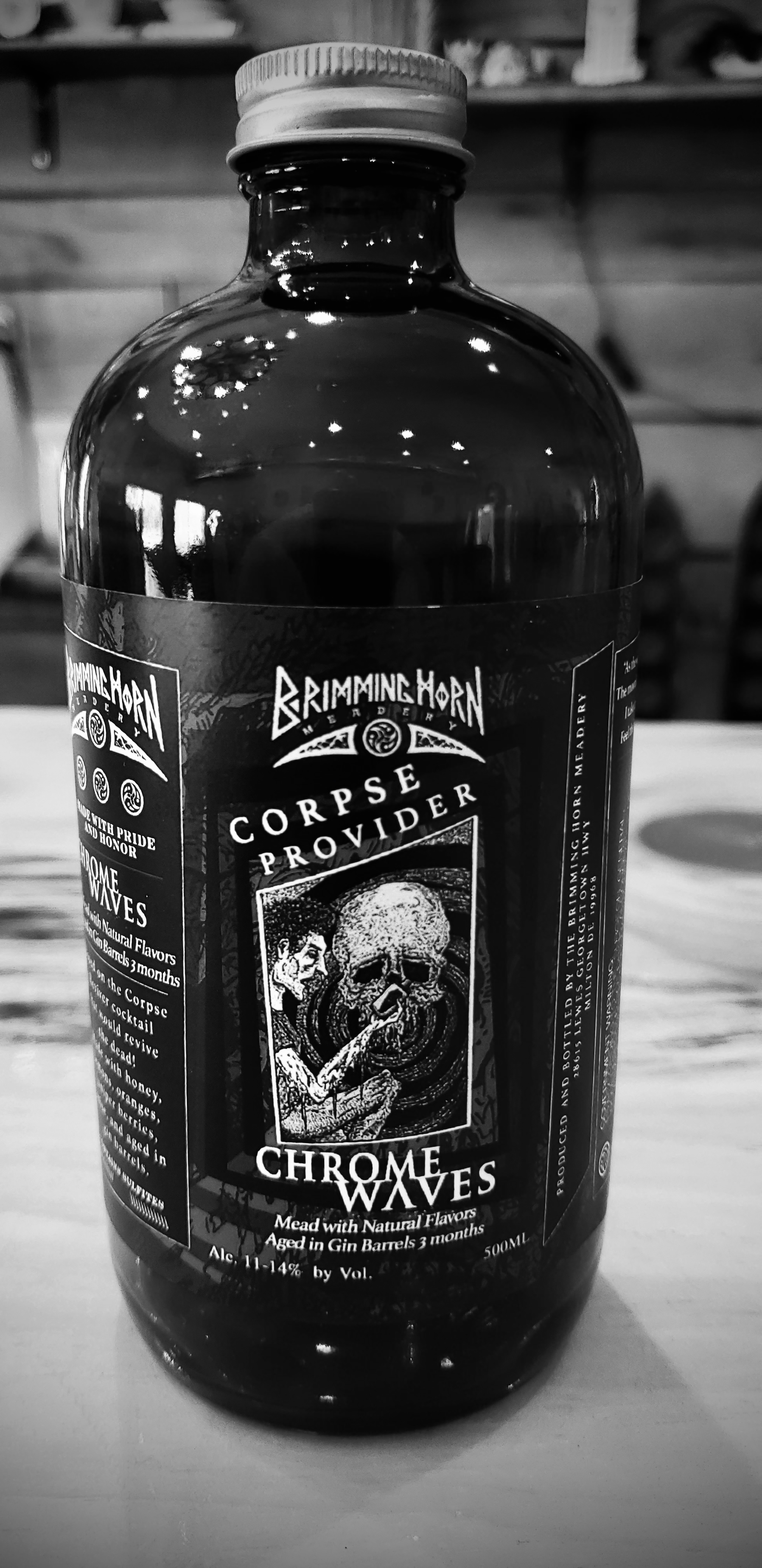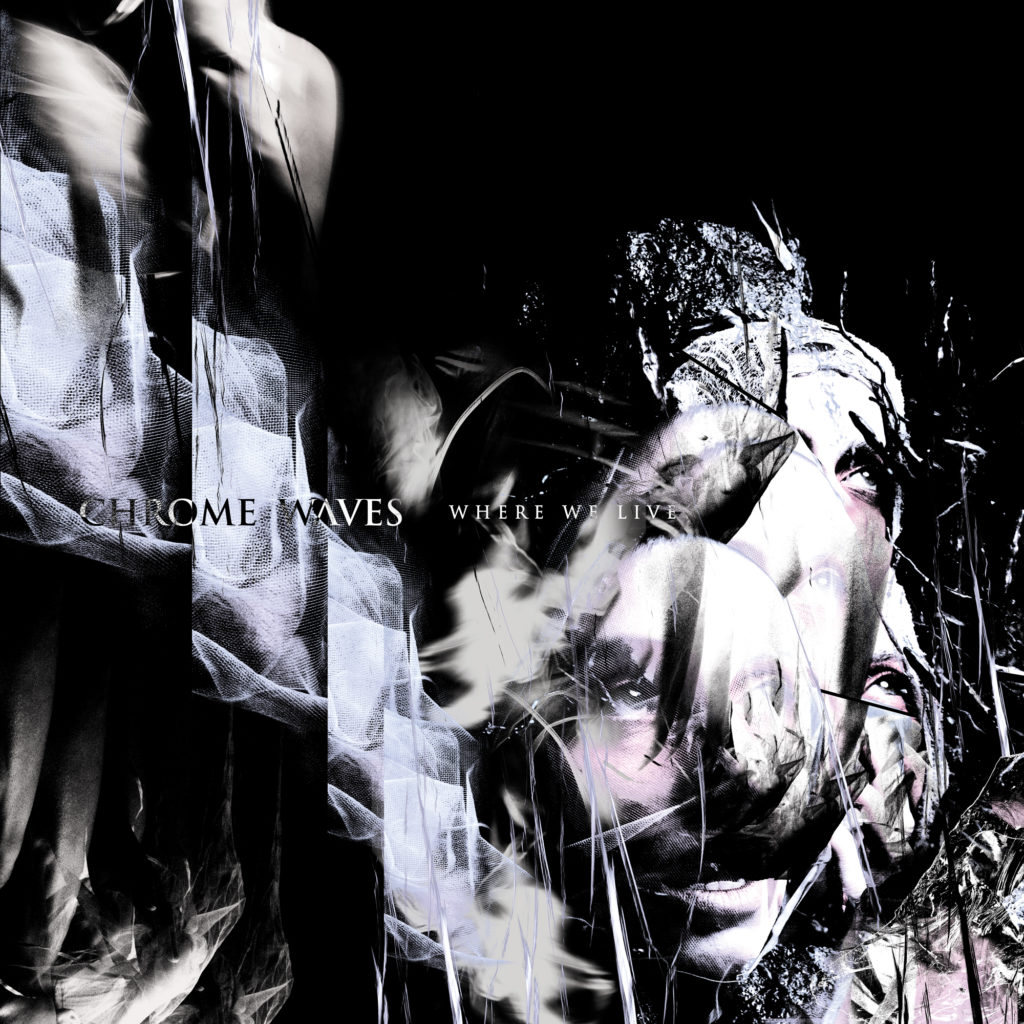 https://www.facebook.com/chromewavesofficial
http://chromewaves.bandcamp.com
http://www.instagram.com/chromewavesofficial
http://disorder-recordings.com
http://disorder-recordings.bandcamp.com
http://disorder-design.com