California's Central Valley post-hardcore/sludge collective HORSENECK — featuring within its ranks current and past members of Will Haven and Chelsea Wolfe — will release their anticipated second full-length, Fever Dream, next month.
Much like a fever dream, the eleven track offering shifts from spatial distortion, to specific detail, trying to navigate a nightmare of an existence with the grace of a butcher knife. Fever Dream is driven by the darkness and uncertainty of the world. You can hear it in its melodies, lyrics, and unorthodox use of horns and keys all throbbing under the weight of its own sonic psychosis. Engineered by the band's own Lance Jackman at The Dock in Sacramento and mixed and mastered by Eric Stenman (Will Haven, Far, Weezer) at The Appliantz Shop in Encino, the record includes guest vocals from Grammy nominated rock 'n' roll pioneer Gary U.S. Bonds and indie rock/folk hero Jules Bee (Baenziger) from Sea Of Bees.
Fever Dream will be released independently on February 21st. In advance of the record, the band offers up "Pen15" for public consumption noting, "The song was written by all four members equally. Which is a fantastic way to write a song. It's makes everything go so much quicker and easier. Lennon actually came up with a bulk of the lyric content. It has a sort of religious undertone but really the song is about being oppressed and held down. No one likes to be held down or held back. Being told what to do and think and what's right and wrong. Never a good thing…"
Hear HORSENECK's "Pen 15" at THIS LOCATION.
Fever Dream will be released independently on February 21st on vinyl and digital formats. For preorders, visit the HORSENECK Bandcamp page at THIS LOCATION.
Fever Dream Track Listing:
1. Barbra Streisand
2. Pen15
3. Happily Level Lafter
4. Porcelain Ass
5. Red Curtain
6. A Discarded Mess
7. Matt Lauer's Secret Button
8. Sleeping With Silverfish
9. Grease
10. Mr. Funny Guy Full Of Bullshit
11. Margaritadelphia
Featuring former Will Haven guitarists Anthony Paganelli and Lance Jackman, current Chelsea Wolfe drummer Jess Gowrie, and bassist Lennon Hudson, HORSENECK released their debut length album, Heavy Trip, in February of 2017. Svbtterranean hailed, "a catchy and heavy release that is extremely fun to listen to," further lauding HORSENECK's balance of, "hard rock with heavy, bruising sludge." Headbang Or GTFO concurred championing a, "fantastic record throughout… The songs are unique, and never feel like the band is stuck in a formula. The compositions are tight and although varied, never disjointed." Added Outlaws Of The Sun, "Heavy Trip is an album that more than lives up to its name as it's a heavy, psychedelic trip and one that will appeal to fans of The Melvins, Queens Of The Stone Age, Indian Handcrafts, and Red Fang the most… Heavy Trip is perhaps one of the strangest and most addictive records you'll hear this year."
On their latest offering, Fever Dream, HORSENECK has taken their songcraft to a deeper, darker level. Incorporating a more democratic approach to the songwriting process, all four members contributed to the music and lyrics. The band spent over a year writing and refining songs until the finished product was something somber, heavy, and experimental.
HORSENECK:
Anthony Paganelli – guitar, vocals
Lennon Hudson – bass, vocals
Lance Jackman – guitar, vocals, keys
Jess Gowrie – drums, vocal
Guests:
Gary U.S. Bonds – vocals
Jules Bee (Sea Of Bees) – vocals
Steven Ward – cello
Jason Boggs – tenor sax
Nolan Cyr – trumpet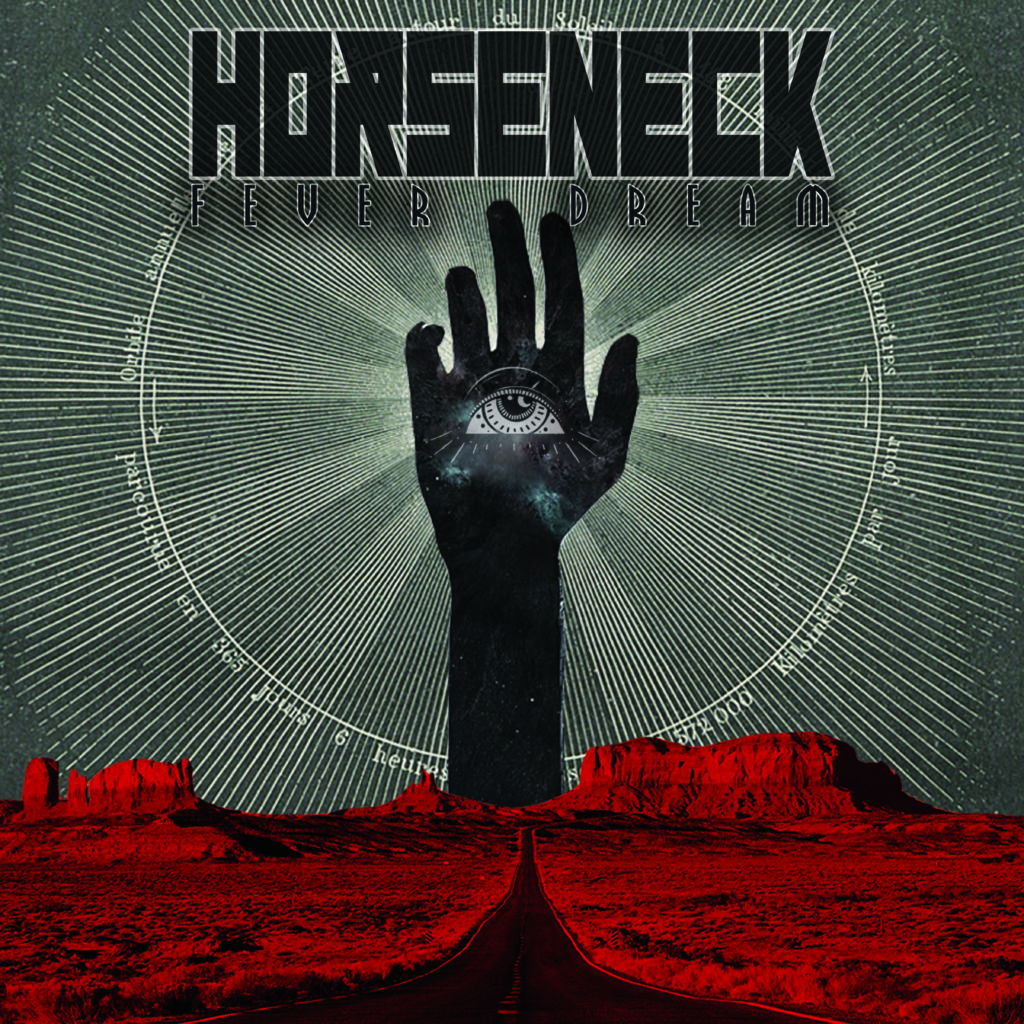 http://www.facebook.com/horseneckmusic
http://www.horseneck.bandcamp.com
http://www.twitter.com/Horseneck666
http://www.instagram.com/horseneck666