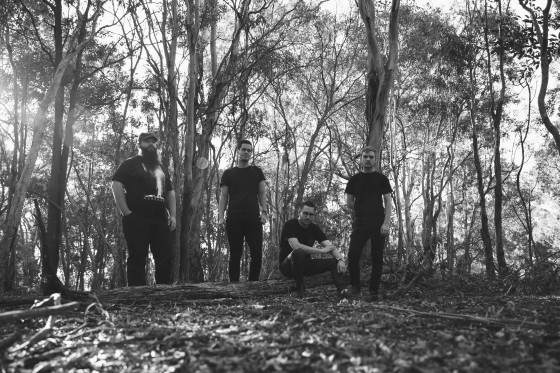 "A low note, it carries on the winds; To every riven channel's depths; And to every quiet corner; Where history resonates…" – HOPE DRONE's "The Chords That Thrum Beneath The Earth"
As the release day of Cloak Of Ash, the latest long player from otherworldly black metal conjurors, HOPE DRONE, creeps closer to release, today Noisey hosts the haunting elegance of fourth movement, "The Chords That Thrum Beneath The Earth."
Captured by Christopher Brownbill (Idylls, Throes, Coffin Birth) at Wavelength Studios and Underground Audio in Brisbane, Australia, mixed by Brownbill and the band (also at Wavelength Studios), and mastered by Brad Boatright (Yob, High On Fire, Integrity) at Audiosiege in Portland, Oregon, with Cloak Of Ash, the Australian unit manifests a sound of forlorn isolation and despair with each of its seven tracks fusing panicked, poignant atmospheres with the uncompromising heaviness of a thousand tidal waves. Reminiscent of the lush, lonely resonance of bands like Vattnet Viskar, Wolves In The Throne Room, Woods Of Desolation and Altar Of Plagues, HOPE DRONE's Cloak Of Ash is at once dynamic and textured; nihilistic and doomed yet there exists a calm within the chaos. The light at the end of the proverbial tunnel.
"The music is something that was created to lose yourself in and whatever comes out of that is a valid experience," issues of the band on the cathartic elements of their latest offering. "A lot of reactions to our music refer to as nihilistic and honestly while it is bleak at times, there is a lot more going on and not excessive amounts of pure negativity."
With the official unveiling of Cloak Of Ash now just three weeks away, today Noisey is streaming "The Chords That Thrum Beneath The Earth," for communal meditation noting, "It's a very modern sound, and wholly unlike the usual blasphemous black/death that usually comes merauding out of the Antipodes. I could see these guys on tour with The Atlas Moth, or Tombs, or even Thou — and in 2015, that ain't a bad place to be."
Travel far beyond the realms of earthly reality and witness "The Chords That Thrum Beneath The Earth" at THIS LOCATION.
And if you missed it, "Riverbeds Hewn In Marrow," is streaming now courtesy of Cvlt Nation at THIS LOCATION as well first single, "Every End Is Fated In Its Beginning," currently available at YouTube HERE or SoundCloud HERE.
A name derived from a Godspeed You! Black Emperor song , HOPE DRONE was forged in 2011 and have since released one demo, From Mimas To Phoebe, in 2012, and their self-titled, Sanford Parker-mixed LP in 2013 which was called, "fresh, invigorating and captivating," by Cvlt Nation, and, "possibly the most devastatingly nihilistic recording I've ever heard, both instrumentally and lyrically," by AngryMetalGuy.
Cloak Of Ash will be available on CD, double LP and digitally via Relapse Records on July 24th, 2015. Physical preorders are currently available at THIS LOCATION. For digital preorders, go HERE.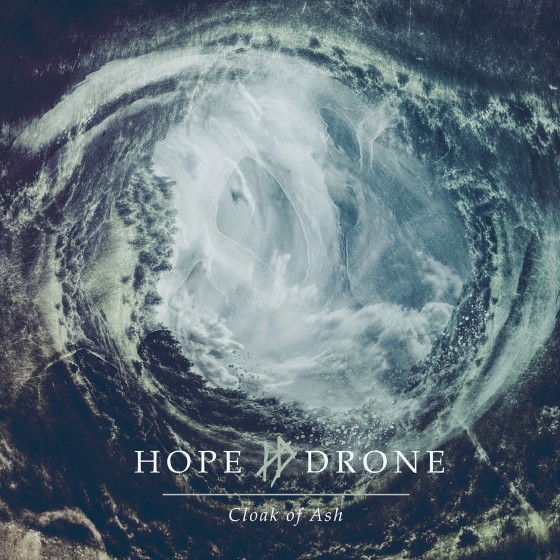 http://www.facebook.com/HopeDrone
http://www.hopedrone.bandcamp.com
http://www.relapse.com
http://www.relapserecords.bandcamp.com
http://www.facebook.com/RelapseRecords