The debut full-length from Augsburg, Germany's sleaze rockers HOLLYWOOD BURNOUTS, Excess All Areas, is out now in North America via Rock Road Records and Soulfood Distribution. To help promote its release, Canadian rock/metal portal Puregrainaudio has posted an exclusive feature with the band as well as hosted stream of the Excess All Areas in its entirety RIGHT HERE.
In other news, HOLLYWOOD BURNOUTS recently underwent a lineup revamping, as half of the band were replaced. The band has released the following statement regarding the new members and more: "As you might have heard during the last few days, Hollywood Burnouts had to replace their bass player and drummer due to personal reasons. Both of them wanted to focus on their private lives and weren´t able to spend the amount of time, a band like Hollywood Burnouts requires, anymore! However, Chrizzy and Mike did not even think about quitting the band – so there have been a few auditions during the last few weeks. Well… here they are again! We are proud to announce the new lineup: Chrizzy (rhythm/lead guitars, vocals), Toby (drums, vocals), Chris (bass, vocals), Mike (vocals, lead/rhythm guitars)."
The new HOLLYWOOD BURNOUTS lineup will play their first official show on August 16th in Cologne, Germany supporting Ted Poley (Danger Danger). Following that, the band will enter the studio on August 27th to record their sophomore album. Stay tuned for further updates.
Boasting melodies and choruses inspired by the massively popular glam and hard rock heroes of the '80s and early '90s, with straightforward riffs and influences rooted in blues and classic heavy metal channeling through their infectious tunes, HOLLYWOOD BURNOUTS released a successful demo in 2009, followed by a self-titled EP in 2010 since their 2008 formation. The band have attracted a massive fanbase throughout Germany and well beyond at this point, having performed on national and international shows supporting Cinderella, Bonfire, Hardcore Superstar, Crashdiet, Dokken and many others.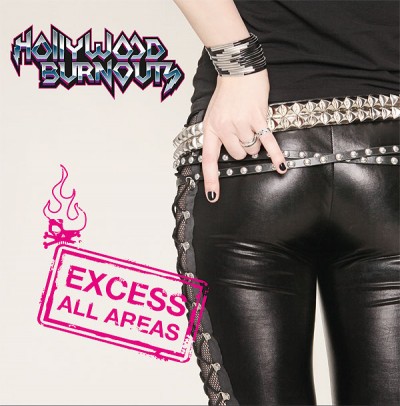 http://www.hollywood-burnouts.com
http://www.facebook.com/Hollywood.Burnouts
http://www.myspace.com/hollywoodburnouts