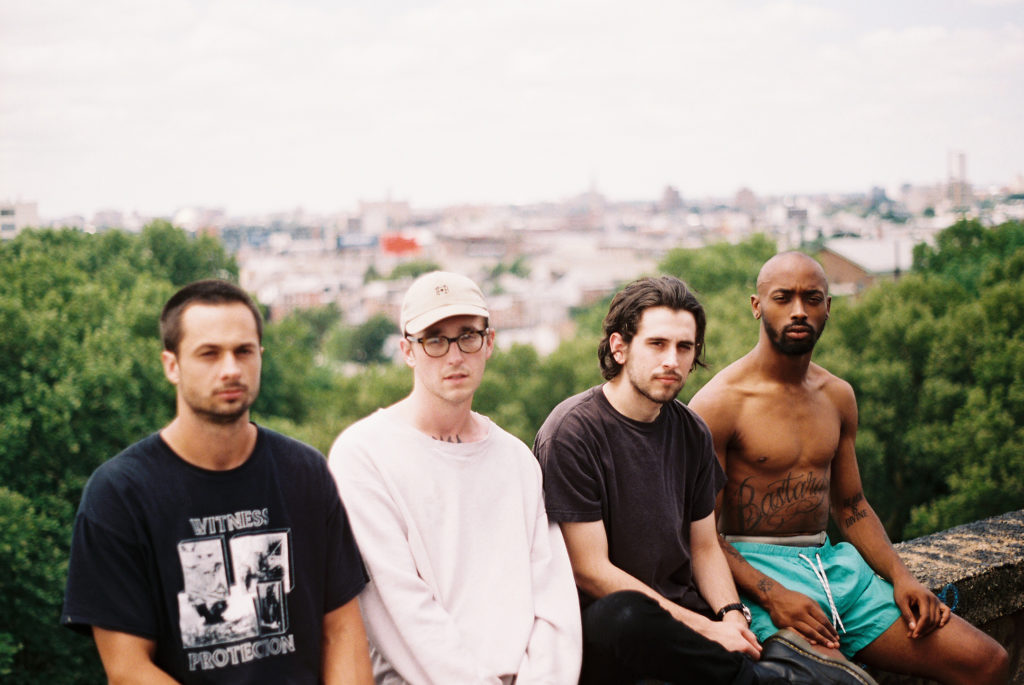 [photo by Mike Russel]
Decibel Magazine is now playing the Bliss debut LP by Philadelphia-based metallic hardcore quartet HELL TO PAY as the album is prepared for release this Friday through GTR Records.
Bliss was recorded and mixed at Captured Studios by Jared Stimpfl (Jesus Piece, Tile), mastered by Arthur Rizk (Power Trip, Crypt Sermon), and completed with artwork by Dom Pabon. Dave Updike of Jesus Piece also helped in the creation of noise textures throughout the record.
Alongside a stream of the entire Bliss LP, Decibel Magazine has conducted an interview with the members of HELL TO PAY.
Stream HELL TO PAY's Bliss LP at Decibel RIGHT HERE.
GTR Records will release Bliss on all digital platforms and LP this Friday, March 16th; preorders are available at the label webshop HERE and Bandcamp HERE.
HELL TO PAY – containing within its ranks members of Jesus Piece and others from across the Philadelphia and Lehigh Valley area – incorporates elements of hardcore punk and death metal to form a noise-filled sound reminiscent of their grind and crust forefathers. Their dominating debut full-length album Bliss unloads a torrent of merciless, metallic wrath with eight new tracks packed into a half-hour-long assault. The deafening low-end crunch of the famed Stockholm death metal sound flows seamlessly with elements of brutalizing '90s death/grind in a noise-soaked, modernized style of intensity.
https://helltopay.bandcamp.com
https://www.facebook.com/helltopayhc
https://www.facebook.com/gtrrecords
http://getthisrightrecords.bandcamp.com
http://www.coldcutsmerch.com/gtrr