Atmospheric progressive sludge collective HE WHOSE OX IS GORED will bring their audio conjurings to the stage later this month for a run of live rituals with Retox, Silent and Netherlands (on select dates). The band's latest trek well commence August 30th in Tuscan, Arizona and run through September 16th in Portland, Oregon.
Comments the band of their upcoming journey, "We are excited to announce that we'll not only be expanding dates to the south, east coast and midwest, but that we'll be supporting the awesome Retox and Silent. Last time we caught Retox in Seattle, they packed the house and brought the shred with precision and snarl. Can't wait!"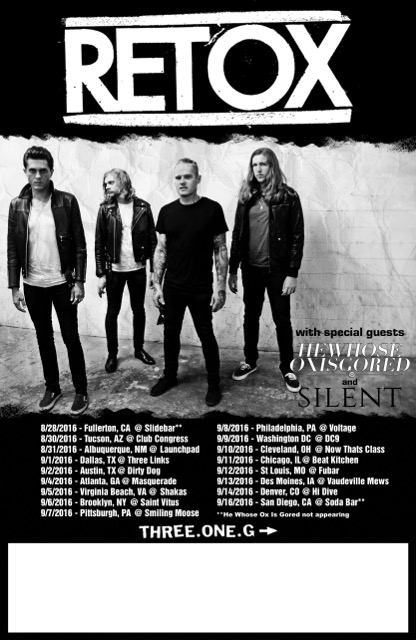 HE WHOSE OX IS GORED w/ Retox, Silent:
8/29/2016 The Soda Bar – San Diego, CA **
8/30/2016 Club Congress – Tucson, AZ
8/31/2016 Launchpad – Albuquerque, NM
9/01/2016 Three Links – Dallas, TX
9/02/2016 Dirty Dog – Austin, TX
9/04/2016 Masquerade – Atlanta, GA
9/05/2016 Shakas – Virginia Beach, VA
9/06/2016 Saint Vitus – Brooklyn, NY w/ Netherlands
9/07/2016 Smiling Moose – Pittsburgh, PA w/ Netherlands
9/08/2016 Voltage Lounge – Philadelphia, PA w/ Netherlands
9/09/2016 DC9 – Washington, DC
9/10/2016 Now That's Class – Cleveland, OH
9/11/2016 Beat Kitchen – Chicago, IL
9/12/2016 Fubar – St. Louis, MO
9/13/2016 Vaudeville Mews – Des Moines, IA
9/14/2016 Hi Dive – Denver, CO
9/16/2016 High Water Mark – Portland, OR **
**HE WHOSE OX IS GORED only
HE WHOSE OX IS GORED will be touring in support of their critically-lauded The Camel, The Lion, The Child released late last year via Bleeding Light Records. A monolithic, eight-track, near hour-long exercise in sonic alchemy, with The Camel, The Lion, The Child the Seattle collective travel far beyond the confines of traditional musical boundaries with a sound that's at once cinematic, ethereal and sprawling yet unequivocally heavy. The Camel, The Lion, The Child was captured at Red Room and Ex Ex Audio in Seattle by Robert Cheek (Serial Hawk, Noise-A-Tron etc.) with additional recording at Avast Studios with Randall Dunn (Sunn O))), Earth, Wolves In The Throne Room etc.), mixed by Matt Bayles (Isis, Mastodon etc.) and mastered by frequent collaborator, Blake Bickel, The Camel, The Lion, The Child is a truly cathartic audio expedition not to be ignored.
HE WHOSE OX IS GORED's The Camel, The Lion, The Child is available now at THIS LOCATION.
"The quartet's sound stimulates multiple pleasure centers: the sweetness of post-grunge psychedelia courtesy of keyboardist and singer Lisa Mungo as well as the muscular Botch-ish groove that few outside the Pacific Northwest can produce…" – Invisible Oranges
"…a dense piece of music that defies categorization and places its creators at the forefront of forward-thinking heavy music. The combination between monolithic sludge and doom, complex post-hardcore nuances and colorful shoegaze elements would seem ludicrous on paper. But HE WHOSE OX IS GORED pull off this heterogeneous style with confidence and finesse." – New Noise Magazine
"Their music is beautiful just as much as it's brutal, and they wear nuance well. Were you to strictly measure the moments of distorted, pounding sludge against those of more exotic and meditative instrumentation, I wouldn't be surprised if the ratio ended up dead even. It's a dramatic approach but never an overbearing one, and genuinely innovative in a way that feels organic–synthesizers or not." – Treble
"…epic post-metal that rolls ominously like dark clouds over big sky country…" — PopMatters
"HE WHOSE OX IS GORED prove that post-metal, doomgaze with sludge influences can somehow be a brilliant and beautiful take on heavy music." – Nine Circles
"…disfiguring the expectations of metal, noise, punk and dance in the best ways." – Metal Riot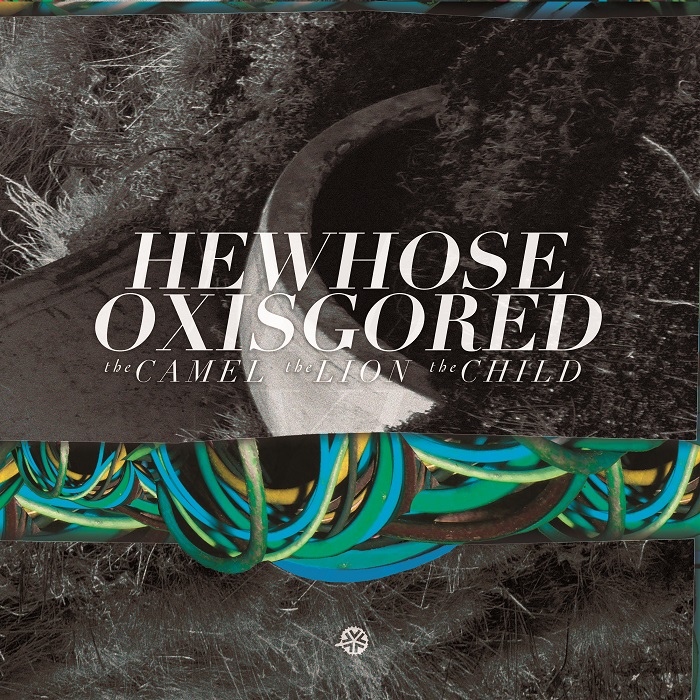 http://www.hewhoseoxisgored.com
http://www.facebook.com/hewhoseoxisgoredseattle
http://www.facebook.com/bleedinglightrecords