Everything Is Noise is hosting the premiere of a new video for "Wrgoababd," from instrumental/ambient trio HARMONIC CROSS, taken from their debut LP It Is Finished, as the band nears completion on their follow-up to the album.
On It Is Finished, HARMONIC CROSS is the cinematic project uniting Ryan Parrish, Graham Scala, and Brent Eyestone, who comprises 3/4 of hardcore punk outfit Bleach Everything and 3/5 of heavy indie rockers Highness. Released in 2015, the band released their debut LP, It Is Finished, through Magic Bullet Records, its six songs leaning more toward the ethereal and ambient while maintaining the rather specific and certain darkness that permeates the previous output of its members both collectively and off on their own. The LP was tracked live and mixed by Eyestone and mastered by Dan Randall at Mammoth Sound.
With their second album nearing completion, HARMONIC CROSS wanted to revive the debut, summoning the talents of their friend, videographer/director Nath Milburn of Lil' Baker Films, to produce a video for the opening track from It Is Finished, "Wrgoababd." Filmed/directed by Milburn at The Yard Theater in Los Angeles with lighting assistance from Scott Cardona, the somber visual accompaniment features dancer/choreographer Chloe Erlandson.
Eyestone reveals, "One of my favorite aspects of both creating and releasing instrumental music is whenever a visual artist of any discipline later takes those sounds and physically shows you precisely how they 'see' a narrative within it. Nath is a trusted collaborator in our circle after a couple of projects earlier this year, so it was a pure delight to see what he came up with carte blanche for this particular track."
Nath delves, "But, say you, surely there is nothing easier than for me to imagine art, for instance, on paper, or a dancer existing on a stage, and nobody to perceive them. The objects of sense exist only when they are perceived; the dancer therefore on video… no longer than while there is somebody by to perceive them. Most of what I make is me testing a new style or skill to expand myself. If I'm not uncomfortable, I become bored. With this video I was questioning the whole point of making stuff, to begin with, does it benefit me, the actor, the viewer, and is it even worth all the hassle? Then add in the wonderful sounds of HARMONIC CROSS and you forget all about your ego, ambitions, goals, and woes!"
Everything Is Noise writes in part with the video's premiere, "The visuals act as a seamless counterpart to HARMONIC CROSS' aural leanings, packing a plethora of emotional punch while appearing both beautiful yet overwhelmingly sullen simultaneously. The underlying low frequency rumble topped with echoing, delay-laden melody provide a firm sonic setting for the touching aesthetics. The three-minute black and white video shows us a dancer preparing for and executing a performance taking place on an empty stage, mirroring the idea of the act, just like with most artforms, existing only if there's someone to perceive it, and only during there and then."
Watch HARMONIC CROSS's "Wrgoababd" video first through Everything Is Noise now at THIS LOCATION.
It Is Finished can be purchased digitally through Pax Aeternum where the final copies of the original Magic Bullet Records-released green vinyl pressing are available HERE.
Having expanded their lineup since the debut to also include Bleach Everything's Kelly Posadas, HARMONIC CROSS will complete their impending follow-up to It Is Finished in the days ahead and the record will see release later this year. Stand by for updates on that as well as the members' wide array of other projects, with new material from Bleach Everything, Interstitia, Collapse Culture, Slow Burning Rage, and more in the works.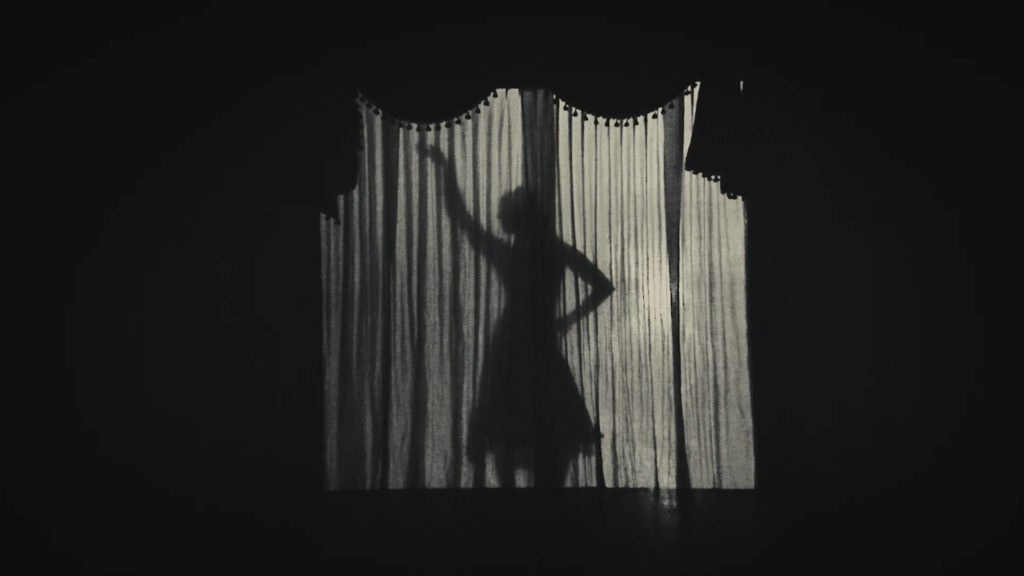 https://www.facebook.com/harmoniccrossband
https://www.facebook.com/paxaeternumdigital
https://www.instagram.com/paxaeternum
https://twitter.com/pax_aeternum
https://paxaeternum.bandcamp.com