photo by Bill Kaiser
BrooklynVegan is hosting "Ill Mechanism," the disorienting new video from New York City crossover outfit THE THIRD KIND. The song is found on the band's sci-fi themed debut LP, Man vs Earth, which saw release in June of 2020.
THE THIRD KIND unites guitarists Taras Apuzzo (All Out War, Bastard Clan) and Mike Gordon (Big Gunz, Shiro And The Raw Dogs), drummer Brian Shonen (Bastard Clan, ex-Awkward Thought, Run Like Hell), and bassist/vocalist Richard Muller (Vise Massacre, ex-The Last Crime). The band's street thrash oozes with NYC attitude, and their lyrical and thematic content infuses sci-fi analogies where the finger is pointed at humanity itself. The follow-up to their 2018-released eponymous debut EP, Man vs Earth takes their destruction to the next level with eight tracks in under twenty-three minutes, where bulldozing thrash metal assaults and groove-heavy hardcore hooks.
Man vs Earth was engineered by Taras Apuzzo in the band's bunker at Otter House Studios in Queens and mastered by Dan Emery at Black Matter Mastering (Kool Keith, Choking Victim, Thetan). The cover art was handled by Richard Muller and Frankie Accordi with layout/design by Apuzzo.
THE THIRD KIND's face-melting new video for "Ill Mechanism" was created by Joshua Atlas infusing inexplicable clips and effects with footage from a livestream session broadcasted from the band's studio. Muller exposes, "'Ill Mechanism (Lord Of The Phantom Sea)' is written in very simple words other than its title. It's based on a scientist/machinist in isolation; how one may have got there and how the mind can be consumed with the past, reality, and the unknown. This retro psychedelic depiction is complimentary."
Let your human brain endure THE THIRD KIND's "Ill Mechanism" at BrooklynVegan RIGHT HERE.
Man vs Earth is available on black 12" vinyl LP and all digital platforms. Find merch bundles and stream the album at Bandcamp HERE and watch multiple prior videos and performances from the band HERE.
"Man vs Earth is a collection of hard-hitting collection of songs that will scratch any hardcore fan's itch for audio violence… the album takes a hardcore shell and metalizes it, adding elements of thrash and death metal to the foundation." – Decibel Magazine
"…a dizzying barrage of riffs and breakneck tempo changes…" – Metal Injection
"…a kind of crossover thrash that brings to mind the classic era of the style back in the late '80s." – No Echo
"Man vs Earth is a slightly noisier, more gristly interpretation of crossover that doesn't neglect the spirit of the gnarlier, punkier bands… if you've ever found yourself hoping for a traditional NYC hardcore beatdown that also happens to collide head-on with the raw-as-dog-balls scrape of early Voivod, THE THIRD KIND is available and willing to throw that brick into your face." – Last Rites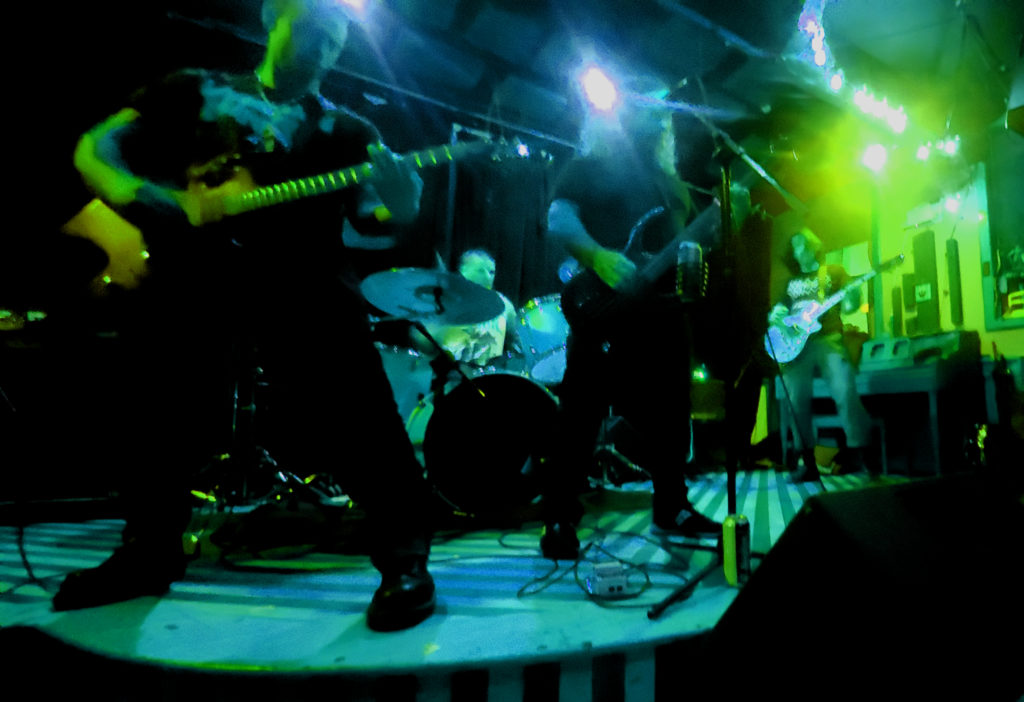 photo by David Brenner
https://thethirdkindofficial.bandcamp.com
https://www.facebook.com/TheThirdKindofficial
https://www.instagram.com/the_third_kind