photo by Albert Rende
As New Jersey-based false grind godfathers GROUND prepare to expose their fifth LP, Habitual Self-Abuse, through Hibernation Release at the end of October, Metal Injection is currently hosting a premiere of the album's latest single, "Tastemaker."
Formed in 2012, GROUND has since released a plethora of recordings including four albums, a split with Bandit, and more. Now a decade in, the band returns with a vengeance on their most violent and ambitious offering with their fifth album, Habitual Self-Abuse. Seamlessly blending their signature brand of searing grindcore, punk, powerviolence and slam, GROUND funnels the futile rage and anxiety associated with modern existence into eleven tracks of pure, adrenaline-fueled auditory assault. With Habitual Self-Abuse, the band cements themselves as a key component of the thriving East Coast metal scene and further their legacy as torch bearers of the underground. False Grind Forever.
Habitual Self-Abuse was engineered in March 2022 by AJ Viana at AJ Viana Productions in Hulmeville, Pennsylvania, with additional editing by Tiago "Canadas" Carvalho. The album was mastered by Brad Boatright at Audiosiege (Obituary, 200 Stab Wounds, R.A.M.B.O.) and completed with cover art by Tom Maher/Skull Bastard Art and photography by Albert Rende.
With the blistering venom of "Tastemaker" set loose upon humanity, GROUND vocalist Phil Parenti states, "'Tastemaker' is about social media and the negative effect it has on people's self-image/view of reality. All the major social media platforms are flush with images of people's 'lives' that are rarely reflective of what's really going on in their day to day. Social media is not real life and it's important to remind yourself not to compare your life to someone else's highlight reel."
Metal Injection writes, "Clocking in at less than ninety seconds, 'Tastemaker' comes in like a hurricane made exclusively of bricks and fucks your entire situation up. Lyrically, GROUND takes on modern social media and how it's pretty much all fake nonsense to make you think everyone's lives are awesome."
Stream GROUND's "Tastemaker" first courtesy of Metal Injection now at THIS LOCATION.
Hibernation Release will issue Habitual Self-Abuse on CD, cassette, and all digital platforms on October 28th, with a deluxe vinyl edition to follow in early 2023. Find preorders for all formats at the label webshop HERE and Bandcamp HERE, and digital presaves HERE. Also watch the "Indurated Juvenescence" video HERE.
Stand by for additional news and updates to be circulated over the coming weeks.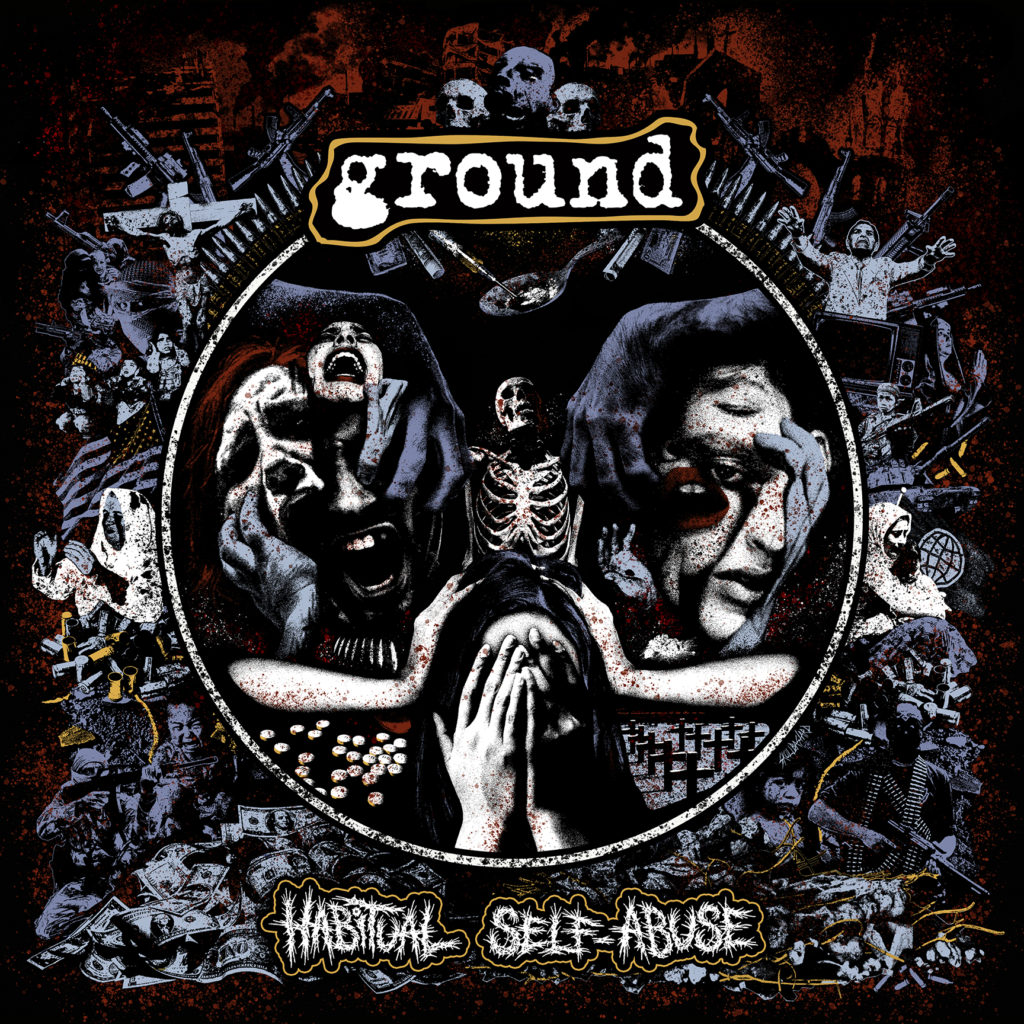 https://groundnj.bandcamp.com
https://www.facebook.com/groundnj
https://www.instagram.com/ground_nj
https://www.hibernationrelease.com
https://hibernation-release.bandcamp.com
https://www.facebook.com/hibernationrelease
https://www.instagram.com/hibernationrelease