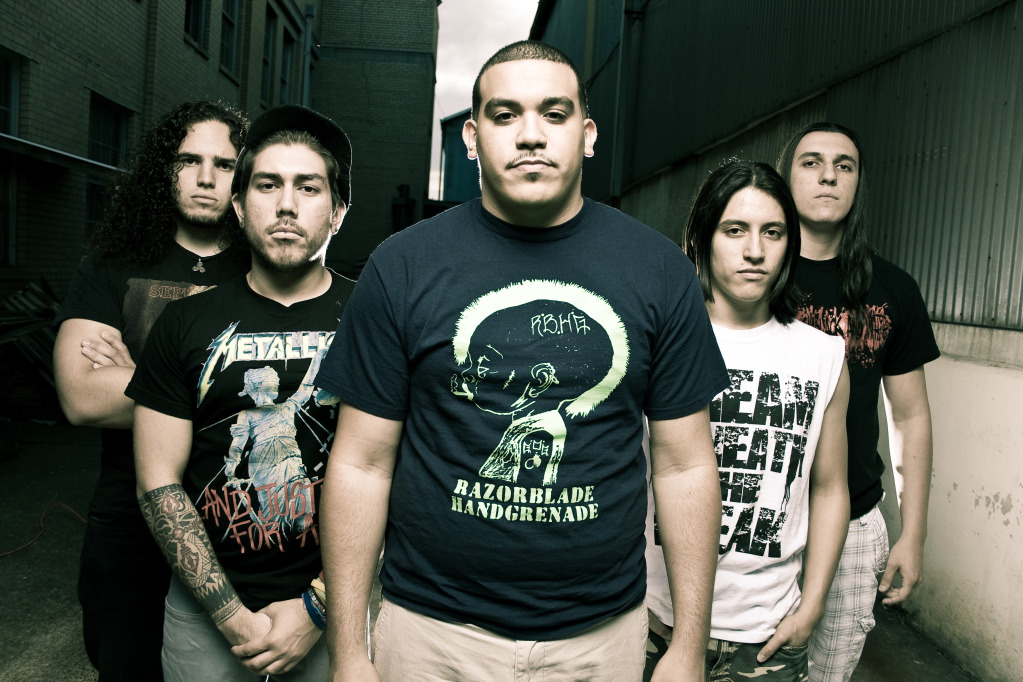 New Jersey death metal barbarians GRIMUS recently inked a record deal with New York-based Innerstrength Records. Commented the band of the union: "We are pleased to announce our new deal with Innerstrength Records! They put out some great, quality, heavy underground music and we're excited to be part of their growing roster. Be on the alert for GRIMUS coming to a venue near you as well as some new music next year."
GRIMUS released their pummeling Gutter Earth EP earlier this year. The four-track offering was recorded and mixed by guitarist Marco Bobadilla and mastered by Bill Henderson at Azimuth Mastering. Gutter Earth is available for free download HERE and is also streaming in its entirety at the band's official MySpace page.
Check out the music video for "Bait" from their debut EP The Progress In Elimination HERE.
GRIMUS Upcoming Live Assaults:
1/15/2011 **Free Show** Irish American Association – Kearny, NJ
"Grimus are on a mission their bulldozer approach allowing for push 'n' pull dynamics and resounding grooves whose commanding presence look to set to lord it over moshpits everywhere" – Metal Hammer Magazine
http://www.myspace.com/jerseygrimus
http://www.facebook.com/jerseygrimus
http://www.purevolume.com/jerseygrimus