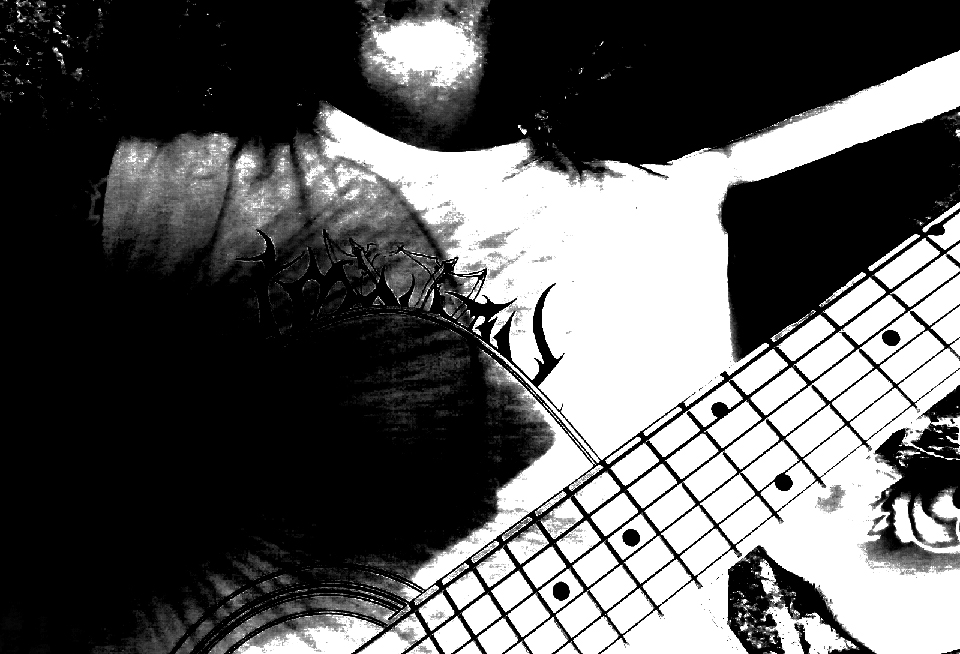 GRIDFAILURE begins a new EP series under the collective title When The Lights Go Out, releasing the first installment of the series for free download today for Halloween.
The When The Lights Go Out series has been formed in order to broadcast the more ethereal, ambient, and abstract soundscapes of GRIDFAILURE's sound, attempting to hone-in on the otherworldly horror from which the outfit metastasized in early 2016. The passages within the series will bear sparse percussion or distinct lyrical and vocal elements, rather focusing on atmospheric horror soundscapes and supernatural auras, invoking one's childhood fears while aiming at creating new ones within the listener.
When The Lights Go Out Vol. I delivers a half hour of harrowing wailing, howling, and undiscernible creep-out aura through seven odd movements, primed specifically for the Halloween season. GRIDFAILURE's David Brenner provides waves of vocals, guitars, bass, keyboards, synth, theremin, percussion, and more, with vocal contributions from Liz Ciavarella-Brenner and Faith Ciavarella, and percussion and guitar elements from Robert Levitt.
Download GRIDFAILURE's When The Lights Go Out Vol. I FREE for a limited time at THIS PORTAL.
When The Lights Go Out Vol. I Track Listing:
1. Banshee Accumulation
2. It Came From In There
3. Spectrevision
4. Attempt To Seal It Out
5. The Path
6. Your Arms Are Up There
7. Howling Breed
Multiple new GRIDFAILURE albums, EPs, collaborative releases, singles, and more are pending release in the weeks ahead.
http://www.facebook.com/gridfailure
http://www.gridfailure.bandcamp.com
https://twitter.com/GRIDFAILURE
https://www.instagram.com/gridfailure
http://www.earsplitdistro.com