New York's collaborator-infused harsh/horror solo outfit GRIDFAILURE releases the instrumental full-length Psychological Badlands: Henchpersons Instrumentals for free Bandcamp download today, in the act's steady tradition of releasing an album every Halloween since its 2016 inception.
GRIDFAILURE's sixth release of 2019, Psychological Badlands: Henchpersons Instrumentals is conceptually far removed from the project's multiple ongoing concept series', amassing a wide range of vocal-free tracks with the project's creator and close allies in layered live jams captured in different sessions over the past four years. Atavistic, improvised, and downright weird, these eleven audio trials feature a wide array of drums/beats, guitars, accordion, power electronics, samples, accidents, and more.
Recorded, designed, and mixed by David Brenner at his Rockland County, New York-based DIY lair, The Compound. Henchpersons who join him performing on the record include Benjamin Levitt (Megalophobe, GRIDFAILURE-live), Pete Tsakiris, Richard Muller (The Third Kind, Vise Massacre, GRIDFAILURE-live), BJ Allen (Full Scale Riot), Lane Oliver (Feel Happiness), Steve Truglio (King Dead), and Joe D'acci, Brenner created the cover art utilizing photos of his sister, Amanda Helwig, and his own.
Scene Point Blank, who hosted an exclusive stream of the album for most of October, wrote of the ghoulish rapture, "While GRIDFAILURE has already released five records this year, Psychological Badlands: Henchpersons Instrumentals stands out as an illustration of what makes the Dave Brenner experimental project so unique."
Download GRIDFAILURE's Psychological Badlands: Henchpersons Instrumentals for free at Bandcamp RIGHT HERE.
Watch for GRIDFAILURE's second installment in the five-album Sixth Mass-Extinction Skulduggery series through Nefarious Industries, a lathe single for Anti-Corporate Music, collaborative albums with Fyrhtu, Pornohelmut, Feel Happiness, Megalophobe, and Chrome Waves, and much more to see release over the coming months.
Following shows and tour dates with Zud, and shows with Deafkids, Meth, Reg Bloor, Willzyx, Voarm, Somnolent, and more in 2019, GRIDFAILURE is booking new tour dates, including a brutal winter mini tour of New England in early 2020.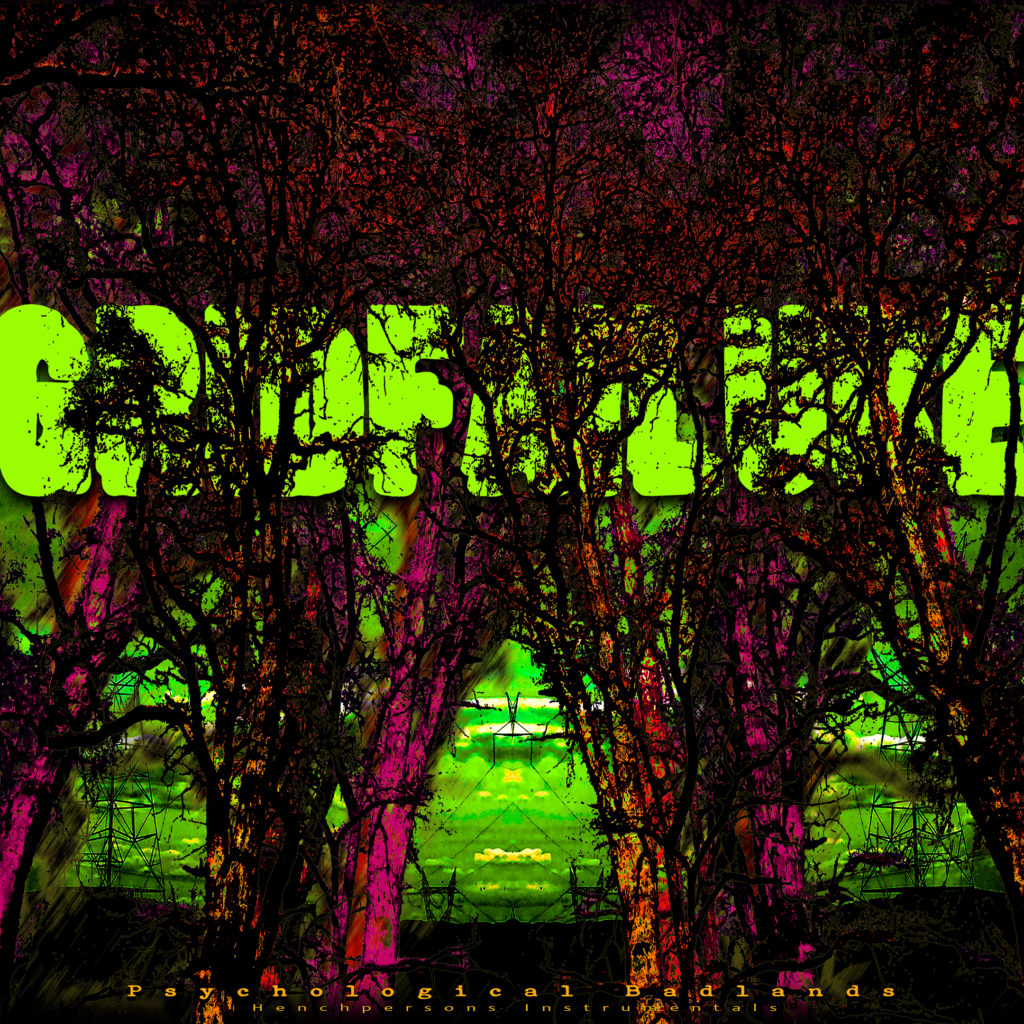 http://www.facebook.com/gridfailure
http://www.gridfailure.bandcamp.com
https://twitter.com/GRIDFAILURE
https://www.instagram.com/gridfailure
https://www.youtube.com/channel/UCRbk4oQvuhLgZmUZ1hyceog