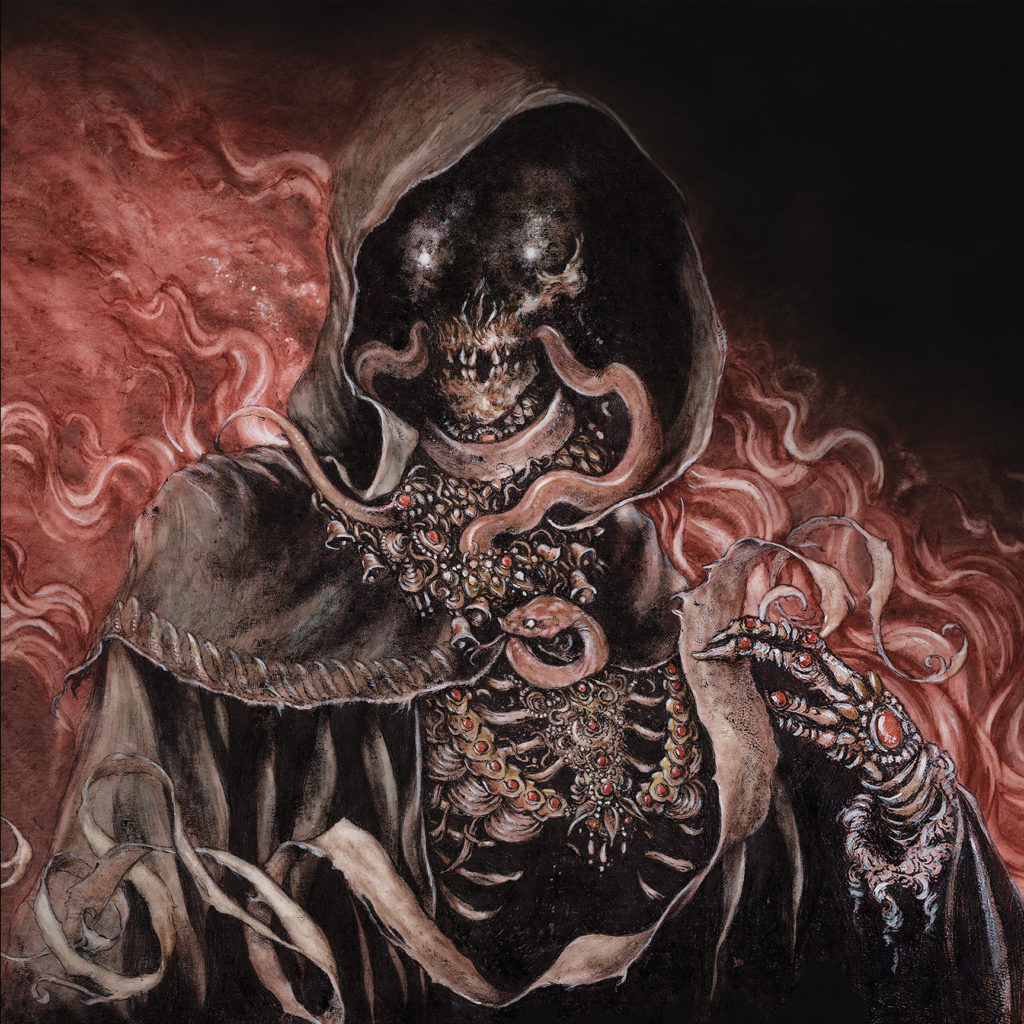 Spoken Arts label Cadabra Records' deluxe rendition of H. P. LOVECRAFT's I Notturni Di Yuggoth, is out now. Issued in a deluxe vinyl-only pressing featuring newly commissioned art by Jeremy Hush, the reading is delivered with incredible poise by stage and screen icon and consistent Cadabra reader Andrew Leman (H. P. LOVECRAFT Historical Society), and the haunting music performed by famed composer Fabio Frizzi (Kill Bill, The Beyond, City Of The Living Dead), marking Frizzi's first acoustic guitar recordings. Side B of the LP features instrumental versions of each track.
Fabio Frizzi offers, "The poems of H. P. LOVECRAFT create magic effects, like all his work. And the constraint to this more cryptic, more conceptual literary form gives its stories an extraordinary, disruptive evocative force. My two souls, the classic one and the rock one, have bowed to these little great masterpieces. My beloved instrument, the guitar, and my emotions, to accompany, discreetly, these moments of inner reflection."
I Notturni Di Yuggoth is pressed in a limited run of 160-gram vinyl in several variants, featuring liner notes by Fabio Frizzi and a new essay by weird fiction scholar S. T. Joshi. The record is packed in a deluxe heavyweight gatefold tip-on jacket and includes an 11″ x 22″ foldout insert as well as a 24″ x 36″ poster.
Stream the "Night-Gaunts" passage from H. P. LOVECRAFT's I Notturni Di Yuggoth RIGHT HERE and find the album at Cadabra Records HERE.
"In the market for nightmare fuel and perfect storms of sublime weirdness? Look no further than I Notturni Di Yuggoth, a galvanizing and eerie resurrection of H. P. LOVECRAFT's poetry that marks the latest collaboration between consistently captivating/groundbreaking 'spoken arts' label Cadabra Records, legendary Italian maestro Fabio Frizzi – who achieved immortality via scores for perception obliterating Lucio Fulci flicks such as Zombi 2 (1979), City Of The Living Dead (1980), and The Beyond (1981) – and attention-commanding voice artist/H. P. LOVECRAFT Historical Society co-founder Andrew Leman." – Decibel Magazine
"The newest grouping of Frizzi, Leman, and H. P. LOVECRAFT are together again on Cadabra Records. Bringing LOVECRAFT's poetry forth, Leman's lively reading plays off of Frizzi's guitar pieces perfectly, and breathes new life into these old poems. Cadabra hits another out of the park, and this deluxe edition shouldn't be missed. 4/5″ – Musique Machine
"Read by Andrew Leman and accompanied on acoustic guitar by Fabio Frizzi, these brief fictions take on a chilling, unnerving power and their themes and meaning take on all new manner of new patterns as they drift through, and into, your imagination. Eclipsing the unimaginable gap between séance and beat poetry, Leman's emotive narration is amplified by Frizzi's beguiling, slightly surreal compositions which allow LOVECRAFT's verse to take the shape it was always meant to. I understand. At long last, I understand…" – Mass Movement Magazine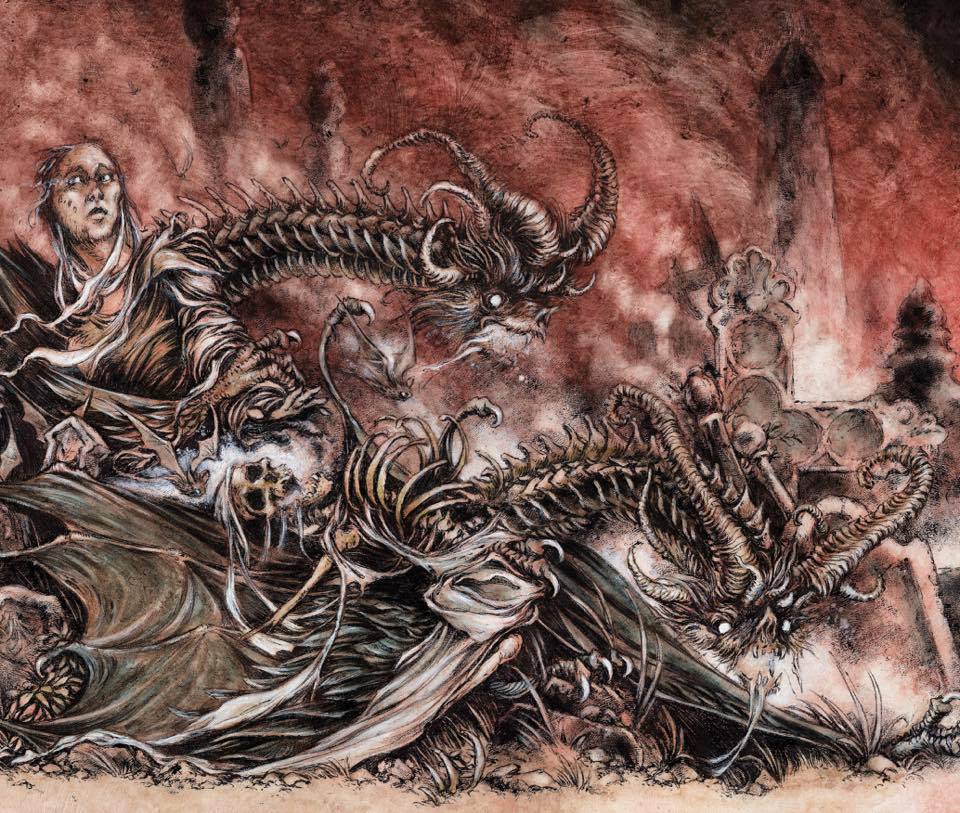 http://www.cadabrarecords.com
https://cadabra-records.myshopify.com
http://www.twitter.com/cadabra_records
http://www.instagram.com/cadabrarecords