photo by Soren Hixenbaugh
Seattle noise rock/post-metal trio GREAT FALLS will cross the continent to raid the Northeast on an eleven-city tour this week in support of their demoralizing fourth album, Objects Without Pain, out now on the Neurosis-operated Neurot Recordings.
GREAT FALLS' Northeastern US tour dates run from October 5th through 15th and will see them joined by the likes of Intercourse, Radiation Blackbody, The Austerity Program, Couch Slut, Don't Grow Old, Easy Blame, Louzy, Sophisticated Adult, Blight, Anxious Wave, Bedtimemagic, Miracle Blood, East Of The Wall, Eaten By Bees, Terror Cell, Zombieshark, and more along the way. See all confirmed dates below and watch for updates to post over the weeks ahead.
GREAT FALLS Northeastern Tour:
10/05/2023 The Lost Horizon – Syracuse, NY w/ Architect, Fed Ash, Easy Blame
10/06/2023 Cherry St. Station – Wallingford, CT w/ Intercourse, Sophisticated Adult, Louzy, Alley Trash
10/07/2023 DNB Burgers – New Bedford, MA w/ Riverbed, Don't Grow Old, Wirelines
10/08/2023 Revival Brewing – Providence, RI w/ Anxious Wave, Intercourse, Sophisticated Adult
10/09/2023 O'Brien's – Allston, MA w/ Bedtimemagic, Miracle Blood, Don't Grow Old
10/10/2023 Thrive Outdoors – Manchester, NH w/ BedTimeMagic, Youth In Asia, Bad Verb, Dei Xhrist
10/11/2023 Saint Vitus Bar – Brooklyn, NY w/ Intercourse, Couch Slut, The Austerity Program
10/12/2023 Meat Locker – Montclair, NJ w/ Cowardice, Intercourse, Quiet Man
10/13/2023 Silk City – Philadelphia, PA w/ Zombieshark!, East Of The Wall, Eaten By Bees
10/14/2023 Pie Shop – Washington, DC w/ Radiation Blackbody, Knub
10/15/2023 Ipanema Café – Richmond, VA w/ Terror Cell, Kircher
Heavy music lifers, GREAT FALLS unites alumni/members of Kiss It Goodbye, Undertow, Playing Enemy, Bastard Feast, Gaytheist, and more. The band has been inundating the population with their savage amalgam of crushing sonics. Objects Without Pain was recorded at Studio Litho and mixed at Antisleep, both by Scott Evans (Kowloon Walled City, Yautja, Thrice, No Lights), with additional recording by Jon Roberts and Stephan Hawks. The record includes additional instrumentation by John Schork, additional vocals by Lillian Albazi, with Albazi's vocals recorded by Liam Moran and Sebby Hoppen at Demon Spawn Recordings. The record was mastered by Brad Boatright at Audiosiege (Obituary, Sunn O))) -16-), and completed with art/layout by Demian Johnston and photography by Soren Hixenbaugh.
Objects Without Pain is out now on 2xLP – Gold Vinyl in the US and Clear Vinyl in Europe, with the label webshop carrying both variants – as well as CD and digital platforms through Neurot Recordings HERE.
"Objects Without Pain may see GREAT FALLS absorbing novel sounds and influence into their oft-impenetrable wall of Hydra Head/Ebullition/Escape Artist din, but it's still as unwelcoming, abrasive, and unhummable as ever, and remains a character trait on which they pride themselves." – Decibel Magazine
"Compared to the bulldozing lead single 'Trap Feeding,' this new eight-and-a-half-minute song explores the band's slower, sludgier side, and it's a real trip." – BrooklynVegan, on the "Trap Feeding" single
"The mental anguish I'm experiencing mixed with anxiety is only becoming more palpable as I listen to each song." – No Echo
"Sonically, the album matches its lyrical content in purposefully jarring and nauseating fashion. This is an emotional and difficult listen, but one that cannot be recommended enough." – Ghost Cult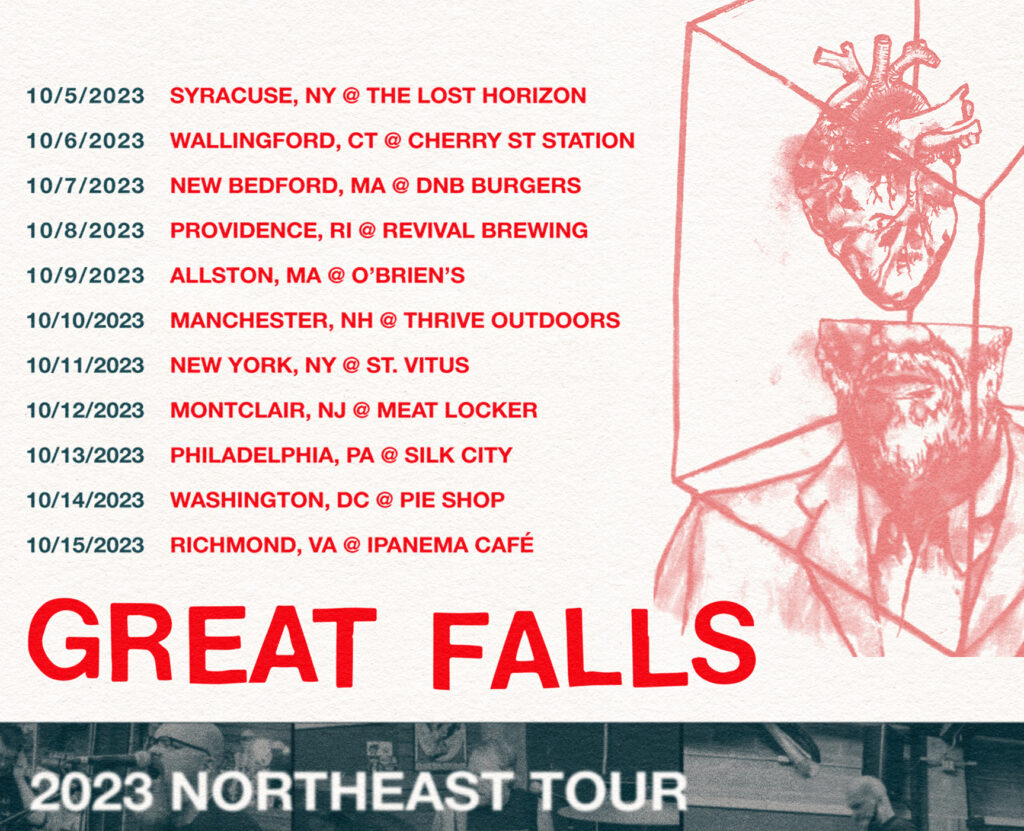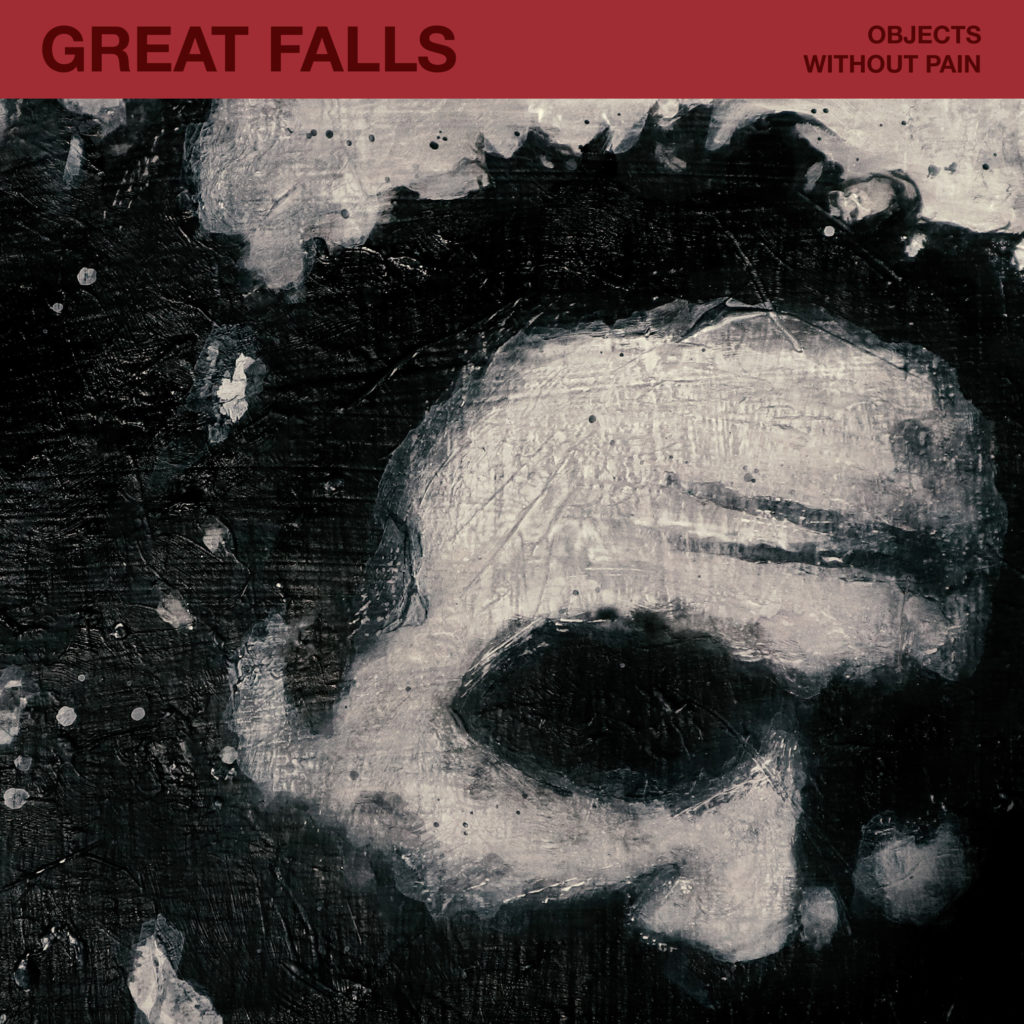 https://www.facebook.com/GreatFallsNoise
https://greatfalls.bandcamp.com
https://www.instagram.com/greatfallsnoise
https://www.neurotrecordings.com
https://www.facebook.com/neurotrecordings
https://twitter.com/OfficialNeurot
https://neurotrecordings.bandcamp.com
https://www.instagram.com/neurotrecordings