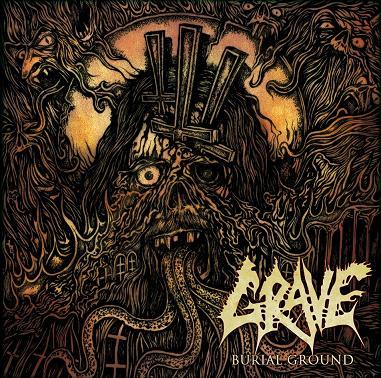 Visit http://www.myspace.com/regainrecords to check out the new track from Swedish death metal goliaths GRAVE. "Liberation" comes off the band's eagerly anticipated new studio album, Burial Ground, scheduled for release via Regain Records this summer. Following its release, GRAVE will embark on a string of festival performances including:
6/03/2010 Jam Rock Open Air – ®amberk, CZ
6/04/2010 Alte Brauerei – Annaberg-Buchholz, DE
6/11/2010 Death Feast Open Air – Hünxe, DE
6/12/2010 Czech Death Fest – Èervený Kostelec, CZ
7/20/2010 Eisenwahn Open Air – Obersinn, DE
Further GRAVE developments to be revealed shortly.
http://www.grave.se
http://www.myspace.com/gravespace
http://www.regainrecords.com
http://www.myspace.com/regainrecords