New England rock outfit GOZU will kick off a short US tour later this week. Set to commence on June 7th on their home turf of Boston, Massachusetts, the trek will make its way through nine cities, concluding in Denver, Colorado where the band will play Electric Funeral Fest sharing the stage with the likes of Torche, Thou, Dead Meadow, Tia Carrera, Chrome Waves, and more. See all confirmed dates below.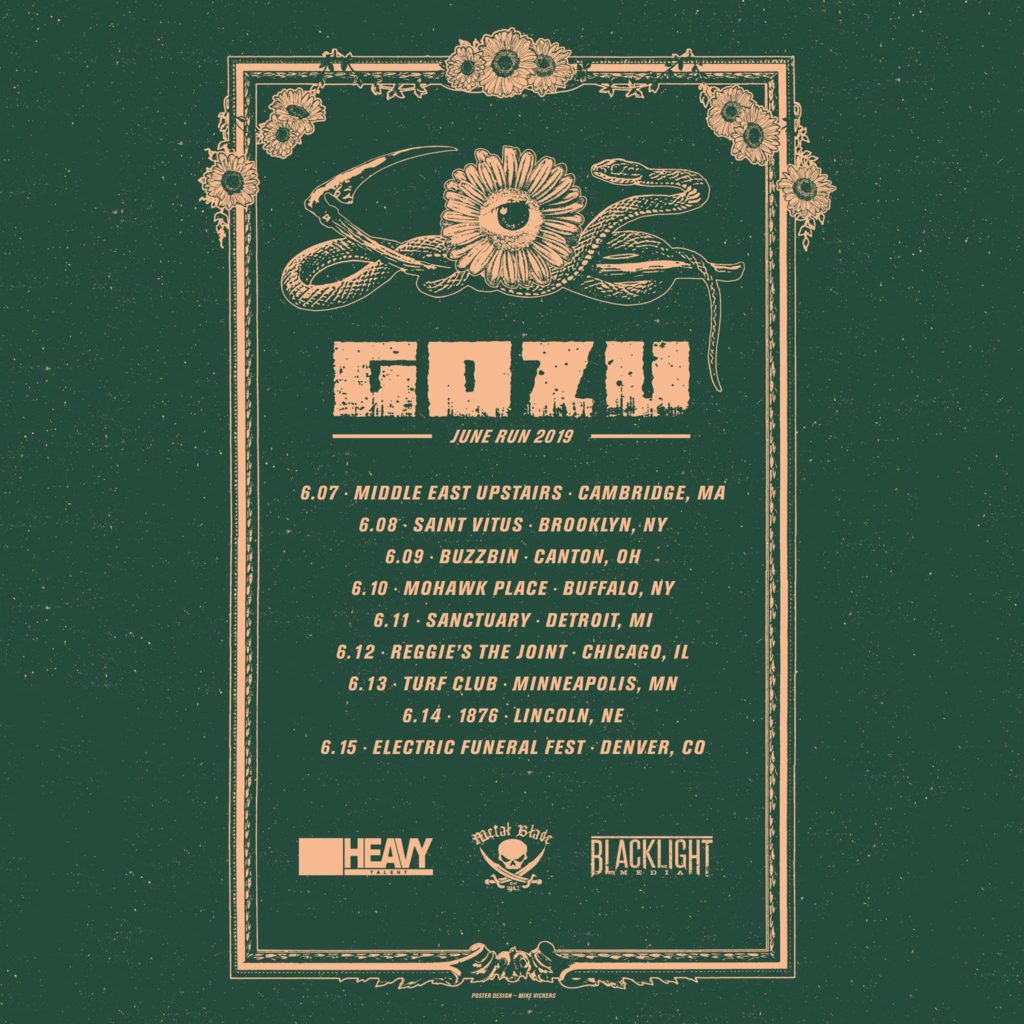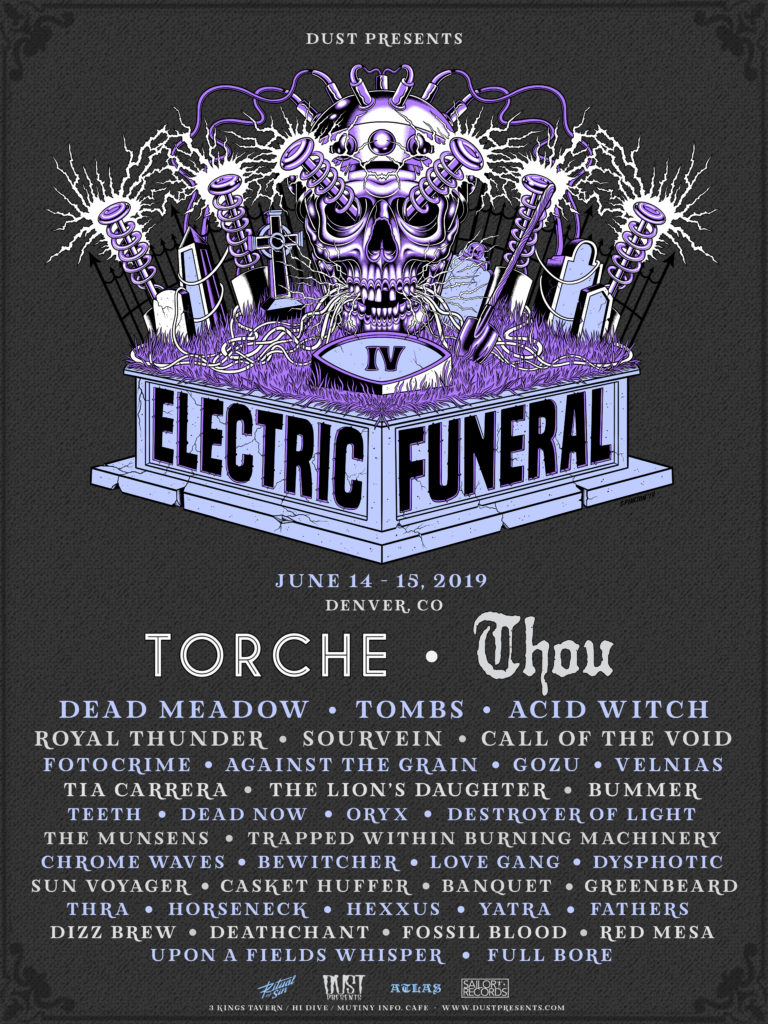 GOZU:
6/07/2019 Middle East – Boston, MA
6/08/2019 Saint Vitus Bar – Brooklyn, NY
6/09/2019 Buzzbin Art & Music Shop – Canton, OH
6/10/2019 Mohawk Place – Buffalo, NY
6/11/2019 Sanctuary – Detroit, MI
6/12/2019 Reggies Rock Club – Chicago, IL
6/13/2019 Turf Club – St. Paul, MN
6/14/2019 1867 Bar – Lincoln, NE
6/15/2019 Electric Funeral Fest – Denver, CO
GOZU will be touring in support of Equilibrium, released last year via Blacklight Media Records. With roots in '70s fuzzy stoner rock, the grit of '90s grunge, and the winning dirty rock 'n' roll that has in recent years made a resurgence, GOZU has been churning out killer records since 2009. With 2016's Revival they took their sound into a new, more aggressive direction, and in doing so, dropped the most compulsive, exciting, and downright badass album of their career – and Equilibrium has only raised the stakes. "We wanted these songs to hit a nerve, make people shake their ass and enjoy simply being alive," says vocalist/guitarist Marc "Gaff" Gaffney, who founded the band with lead guitarist Doug Sherman. Much of the record's strength stems from the unit growing since Revival, the first full-length featuring drummer Mike Hubbard and bassist Joseph Grotto. Having also reunited with Revival producer Dean Baltulonis (Hatebreed, Goes Cube, The Hold Steady) at Wild Arctic Studio in Portsmouth, New Hampshire, the record is certainly the catchiest music dropped by the quartet, embracing their love of pop music but without compromising on any of the other vital elements of their sound.
To preview and purchase Equilibrium, visit: blacklightmediarecords.com/gozu.
"…bombastic and heartfelt…" — Metal Injection
"Soundtracks for action movies…" — Sputnik Music
"…new full-length Equilibrium finds the band with their skills finely sharpened, crafting raucous rock 'n roll filtered through a surprisingly adroit pop music knowledge. Heavy hooks for the masses used to be a good thing, and it sounds like this foursome haven't forgotten that." — Invisible Oranges
"…it's hard not to get swept up by the slinky, lower-tuned riffs, steady rhythms, and magical harmonies/melodies put forth in these eight tracks." — Dead Rhetoric
https://www.facebook.com/GOZU666
https://gozu.bandcamp.com
https://www.instagram.com/gozu666
https://twitter.com/GOZU666
https://metalblade.com/gozu