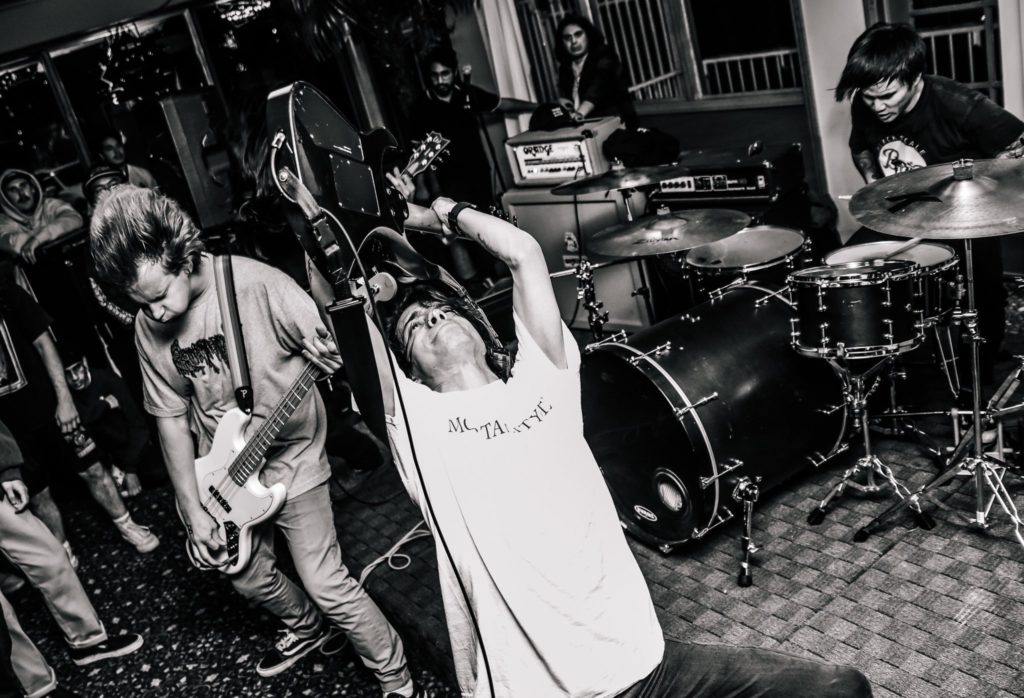 [photo by Gabe Bercerra]
Decibel Magazine is hosting the exclusive premiere of "Burning," the new single from California metal/hardcore outfit COLD CURSE. The track precedes the band's debut 7″ EP, Violent Measure, set for July release through Creator-Destructor Records.
COLD CURSE's Violent Measure was recorded by Erol Ulug at Bright Lights Basement in Santa Ana, California, and completed with artwork by Manuscript Of Death. With four pummeling tracks, Violent Measure is a ripping introduction to this volatile act, and a must-hear for fans of Entombed, Dismember, Nails, Black Breath, and All Pigs Must Die.
Guitarist/vocalist Cole Berber offers of the "Burning" single, "It's about tyranny, power, and the results of bad choices and actions that can't be undone. Damage so cruel that its legacy is permanent and always in the back of the mind of the future."
"Set your Boss HM-2 Heavy Metal pedals to 11, and tune into Creator-Destructor Records' latest singing COLD CURSE," offers Decibel with their premiere of the "Burning" single. "If you dig on early '90s-styled Swedeath run through a Trap Them filter, you'd need to jam this."
Stream COLD CURSE's "Burning" through Decibel RIGHT HERE.
Violent Measure will see release July 12th via Creator-Destructor Records. Find preorders for the 7″ vinyl and merch options at the label webshop HERE and digital via Bandcamp where "Clandestine" is also streaming HERE.
Watch for tour dates and more on COLD CURSE to be issued in the days ahead.
With its members located in both Northern and Southern California, COLD CURSE is a metallic hardcore/death metal crossover act that initially started along the coast of Central California. Blending elements of '90s death metal, thrash, and hardcore, the band has certainly already left their unique mark on the hardcore scene throughout their massive home state. Since their 2013 formation, COLD CURSE has released an EP and a demo, and has toured with the likes of Twitching Tongues, Code Orange, War Hungry, Gulch, Spinebreaker, Drain, Hands Of God, Vamachara, Gatecreeper, Fuming Mouth, Momentum, and many more.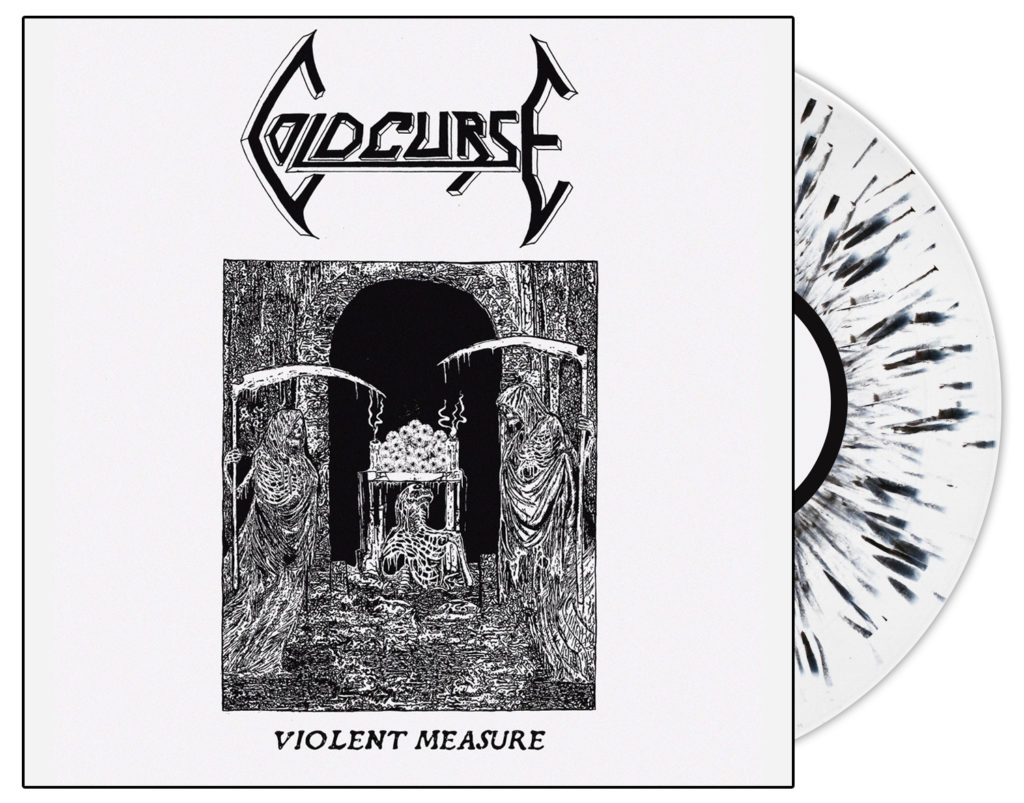 https://www.facebook.com/coldcursemusic
https://twitter.com/coldcurseca
https://www.instagram.com/coldcurseca
https://creatorcoldcurse.bandcamp.com
http://www.creator-destructor.com
http://www.facebook.com/creatordestructorrecords
http://www.twitter.com/CD_Records
http://www.creator-destructor.bandcamp.com