Distortions, the towering new full-length from British epic doom metal outfit GODTHRYMM, is now streaming in its entirety! The stream comes on eve of the record's official unveiling via Profound Lore Records.
GODTHRYMM features members once involved in such luminaries as My Dying Bride, Anathema, Vallenfyre, and Solstice. The follow-up to the band's 2020's critically lauded Reflections full-length shows the Halifax-based quartet of Hamish Glencross (guitars, vocals), Catherine Glencross (keyboards, vocals), "Sasquatch" Bob Crolla (bass), and Shaun "Winter" Taylor-Steels (drums) elegantly expanding upon their sound and vision. With tracks like "Follow Me," featuring former My Dying Bride compatriot Aaron Stainthorpe, "Echoes," and "Devils," Distortions advances GODTHRYMM into the hallowed halls of the genre they adore to death.
Stream GODTHRYMM's Distortions at THIS LOCATION.
Watch GODTHRYMM's previously released video for "Devils" at THIS LOCATION.
Distortions will be released on CD, LP, cassette, and digital formats. Find preorders at THIS LOCATION.
Distortions is the second part of Hamish Glencross' Visions trilogy — the third part, Projections, is already in the works. Throughout its seven-track, hour-long expanse, GODTHRYMM's sophomore effort delves deeper into the despondent march of post-pandemic singles "Chasm" and "In Perpetuum," the latter released exclusively on Decibel Magazine's Decibel Flexi Series in 2022. Glencross' emotionally-charged vocals pair perfectly with his towering riffs and thoughtful, crestfallen harmonies. The rhythmic foundation of Crolla and Taylor-Steels is absolutely critical to Glencross' woebegone éclat. With Catherine Glencross' angelic vocals and atmospheric keyboards stitched into the monumental "As Titans," the granite-hard "Obsess And Regress," and the stirring "Pictures Remain," Distortions has it all.
"The songwriting for Distortions began during the first lockdown," Glencross says. "That inspired me to start writing and recording at home, and that structure helped define how we would ultimately write the album. It was very much isolated for the most part, though. I would write and record the first arrangement of a song and then send it through to the others, who would record their parts and send them back. Then, it would be a case of refining and rewriting as inspired by the contributions of everyone. Only one song, 'Devils,' was written in the rehearsal room before the rest of the album."
Lyrically centered on grief, loss, regret, resolve, love, and determination, it's hard to imagine something so inexplicably heavy yet remarkably beautiful. Producer Andy Hawkins (Hark, Grave Lines) was the perfect man for the job. Spread across The Nave Studio in Leeds and Sasquatch Music Studio in Huddersfield, he captured GODTHRYMM at their most menacing ("Unseen Unheard") and vulnerable ("Follow Me"). The tones he extracted from Glencross, Crolla, and Taylor-Steels absolutely crush, while the brighter moments (like Catherine Glencross' spell-binding vocals on "Obsess and Regress") splinter GODTHRYMM's disheartened darkness in two. Distortions was mastered by Mark Midgley (Doom, Hellkrusher) for Northern Mastering Co.
For a band that formed in 2017, GODTHRYMM are on an impressive run. Not only have they proven to be a formidable live act—invites to Bloodstock Open Air, In Flammen Open Air, and Tomorrow's Ghost Festival are but the beginning—but the group's prolific output of three EPs, two singles, and two full-length albums have also repositioned England as the epicenter of high-quality, epic-sounding doom metal. The cover art by Andy Green (My Dying Bride, Strangeways) is simply a force multiplier. All eyes are on GODTHRYMM with Distortions.
"Distortions' heart and self-determination is always at the edge of its potential. Listening to it is like hanging out with Hamish and Catherine in their living room as they rifle through their record collection, beaming as they pull out classics and unsung gems with equal fervor. There's no pretense here, no prefab assumptions, and certainly no indication that GODTHRYMM are at the end of their proverbial rope. Quite the opposite, in fact." – Decibel Magazine
"Distortions is not only a fantastic follow-up to Reflections, but a solid beast of an album that's going to sit in many a doom aficionado's collection. Then again, with a pedigree consisting of time in My Dying Bride, Solstice, Anathema, and Vallenfyre, I would expect nothing less." – Angry Metal Guy
"With [Distortions], GODTHRYMM cements its standing as the decade's most pivotal new doom outfit." – Dead Rhetoric
"An incredibly dense and well thought out album with twists and turns throughout. For fans of epic doom with gothic flair from some well-versed musicians you can't do it any better." – Heavy Music HQ
"…a great album to just leave on at sunset and get lost in the mournful corners of the mind it takes you to." – No Clean Singing
"…the listener may well feel that the world around them is indeed a dark and painful place with just the occasional rays of sunlight slicing through a grey, bleak landscape. And if that be the case, it should be said that GODTHRYMM have largely succeeded in their mission." – New Noise Magazine
"…a decidedly modern doom metal record with a distinct classics-minded edge…" – Grizzly Butts
"It's doom, a black morass, but there is often counterpoint, and a sludginess to this record, a stoner-ism? Pigeonholes, though, are for the pigeons – let's fly on the wings of GODTHRYMM's eagles, angels, condors, and Valkyries. Fly my good friends, fly …" – Ghost Cult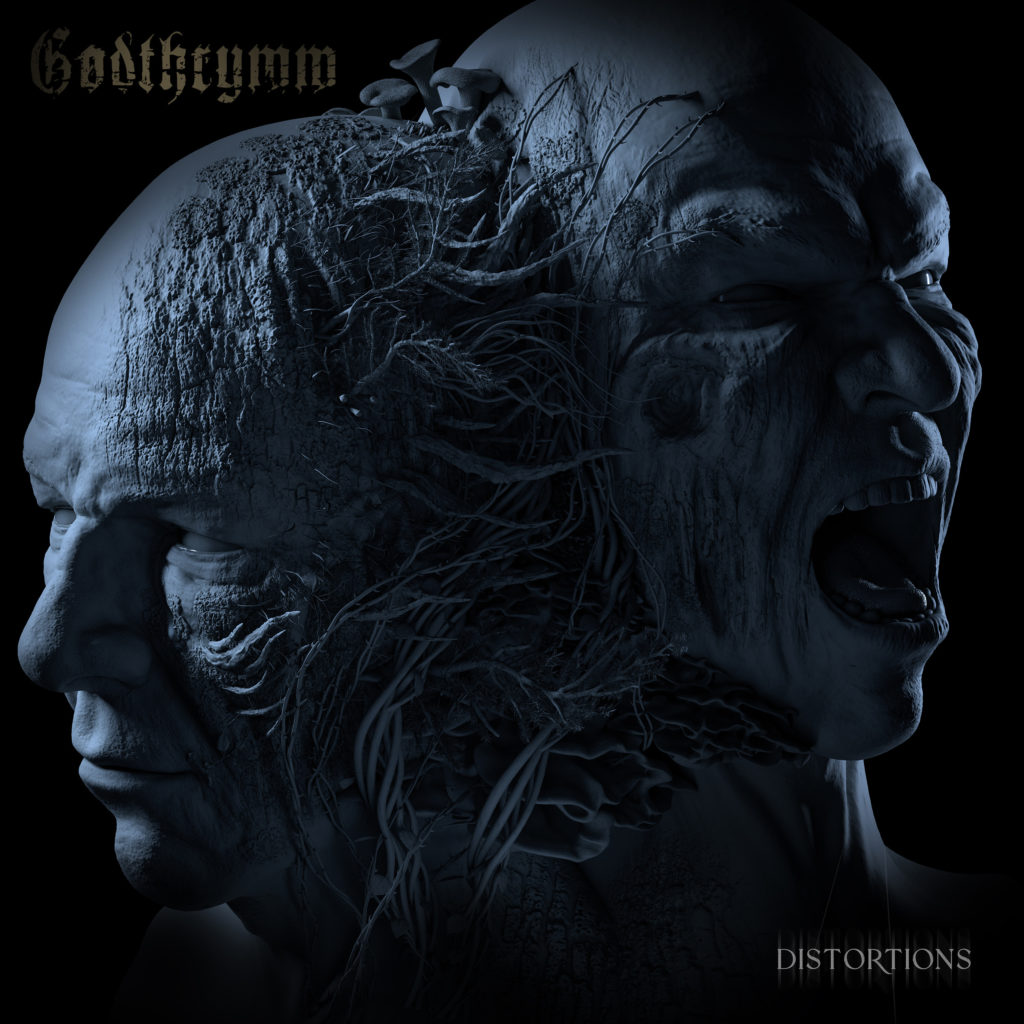 http://www.godthrymm.com
http://www.facebook.com/godthrymm/
http://www.instagram.com/godthrymm/
http://www.profoundlorerecords.com
http://www.facebook.com/profoundlorerecords
http://www.twitter.com/profound_lore
http://www.instagram.com/profoundlorerecords
http://www.profoundlorerecords.bandcamp.com