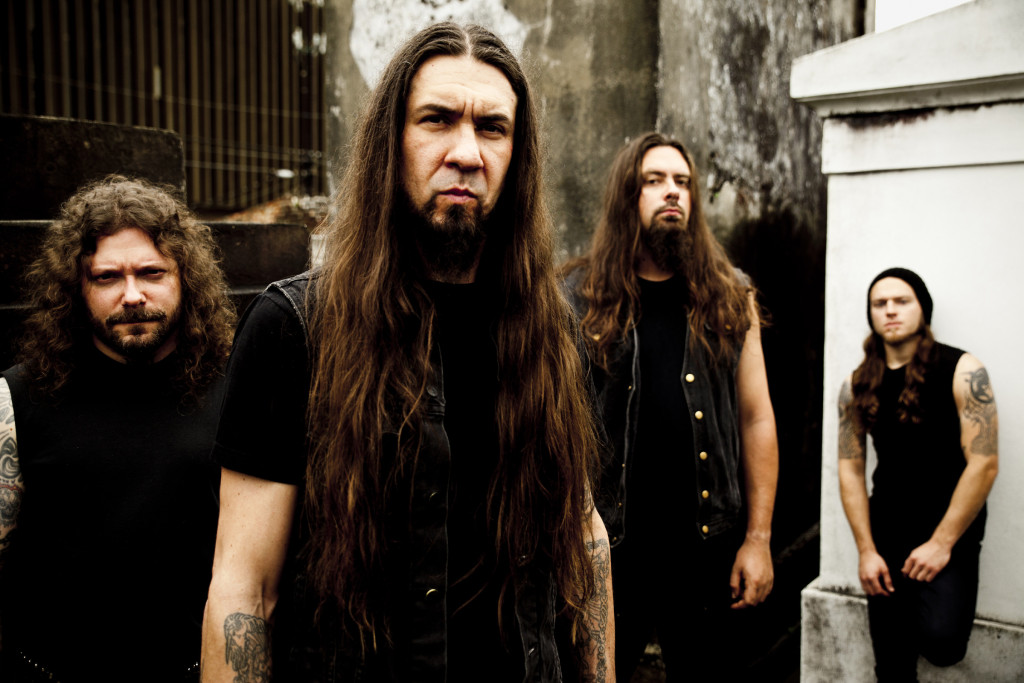 The road miscreants in GOATWHORE are currently restocking their ammunitions for a final bout of onstage bedlam as part of the second leg of the Indie Merch 10-Year Anniversary Tour. Featuring The Black Dahlia Murder, Iron Reagan, Entheos, and Artificial Brain and set to initiate in Joliet, Illinois on Black Friday, November 27th, the latest stretch of live pandemonium will trample twenty-two cities in eighteen states drawing to a conclusion on December 20th in Cleveland, Ohio and simultaneously closing out the band's unrelenting 2015 tour cycle. In February 2016, GOATWHORE will return to Toronto for a special Inertia Entertainment 20th Anniversary Show performing alongside Sacrifice, Macabre and Panzerfaust with additional live incursions in their conspiring stages.
GOATWHORE: Indie Merch 10-Year Anniversary Tour w/ The Black Dahlia Murder, Iron Reagan, Entheos, Artificial Brain:
11/27/2015 The Tree – Joliet, IL
11/28/2015 Mill City Nights – Minneapolis, MN
11/29/2015 Granada Theater- Lawrence, KS
11/30/2015 Marquis Theater – Denver, CO
12/02/2015 Jub Jub's thirst Parlor – Reno, NV
12/3/2015 DNA Lounge – San Francisco, CA
12/4/2015 Regent Theater – Los Angeles, CA
12/5/2015 The Pressroom – Phoenix, AZ
12/7/2015 Alamo City Music Hall- San Antonio, TX
12/8/2015 Trees – Dallas, TX
12/9/2015 Warehouse Live – Houston, TX
12/10/2015 One Eye'd Jacks – New Orleans, LA
12/11/2015 Masquerade – Atlanta, GA
12/12/2015 The Orpheum – Tampa, FL
12/13/2015 Green Street Club – Greensboro, NC * GOATWHORE only
12/14/2015 Baltimore Soundstage – Baltimore, MD
12/15/2015 Union Transfer – Philadelphia, PA
12/16/2015 Gramercy Theatre – New York, NY
12/17/2015 The Sinclair – Boston, MA
12/18/2015 Waiting Room – Buffalo, NY
12/19/2015 Mr. Smalls – Pittsburgh, PA
12/20/2015 Agora Theatre – Cleveland, OH
End Tour
2/27/2016 The Opera House – Toronto, ON * Inertia Entertainment 20th Anniversary Show w/ Sacrifice, Macabre, Panzerfaust
GOATWHORE released their unanimously-adored Constricting Rage Of The Merciless full-length, last July via Metal Blade. Upon its first week of release, the record debuted at #81 on Billboard's Top 200 chart, toppling their last entry position of #171 with Blood For The Master. Additionally, Constricting Rage Of The Merciless hit the #21 spot on Billboard's Rock chart, #7 on the Hard Rock chart, #13 on the Independent chart and, boasting ten mutinous tracks of thick, predatory, subterranean metal, continues to reap the exaltation of fans and critics globally. Purchase your copy today at http://www.metalblade.com/goatwhore where you'll also find a host of videos, including a special edition of fan-favorite track, "FBS," compiled from fan-filmed footage from around the globe.
"…a blasphemous blast…" – Decibel
"GOATWHORE channels every evil impulse of its blackened death thrash into Constricting Rage Of The Merciless…" – Austin Chronicle
"Constricting Rage Of The Merciless definitely stakes a claim as the new high water mark of the group's work thus far… the closest GOATWHORE have come to bottling the blistering energy of their live show…" – Metal Injection
"They've always been lethal live, but with each successive album, GOATWHORE proves to rank amongst the best of the best of their ilk." – Blabbermouth
"GOATWHORE commanded the whole room from the second they took the stage, and attending a show… should be a no-brainer for any and every metalhead in North America." – Metal Assault
"…the intensity is unparalleled." – Pittsburgh Music Magazine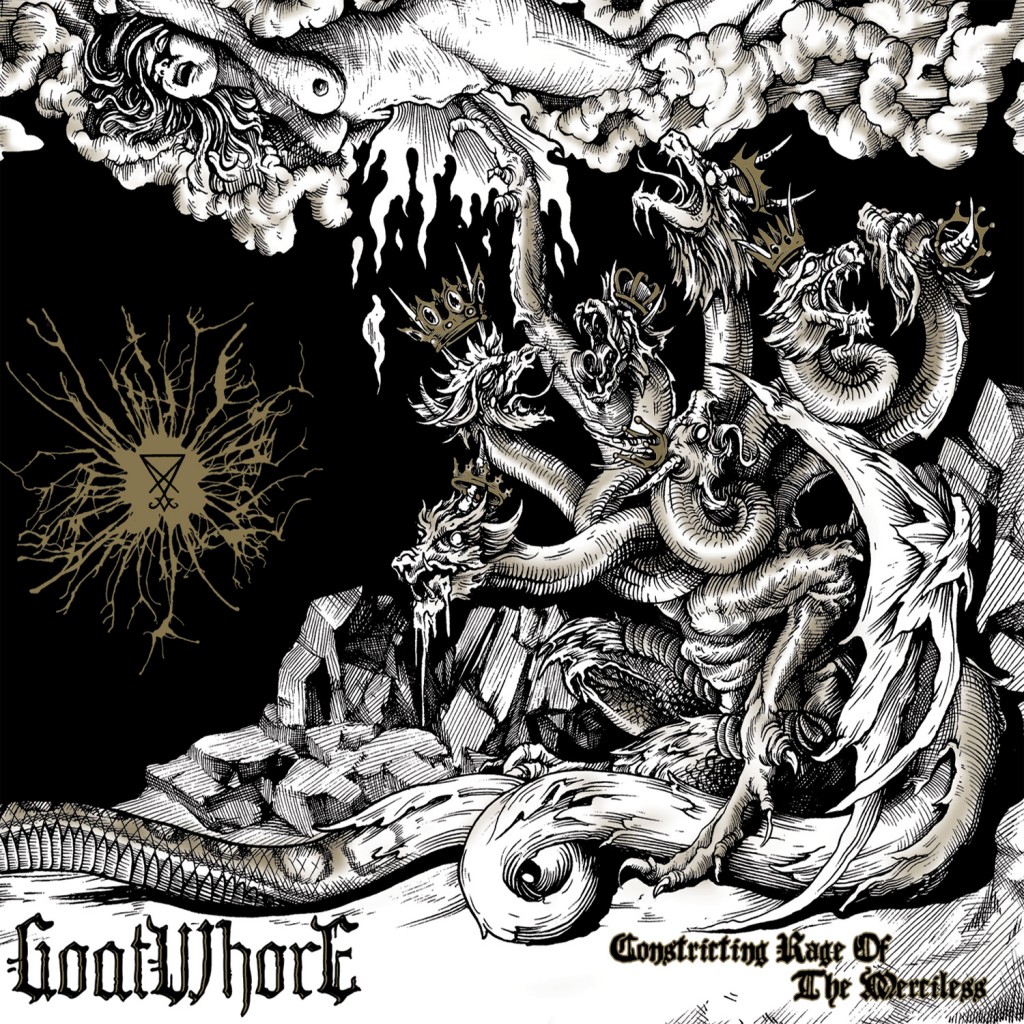 GW
http://www.facebook.com/thegoat666
http://www.twitter.com/goatwhorenola
http://www.youtube.com/Goatwhorenola666
http://www.metalblade.com/goatwhore