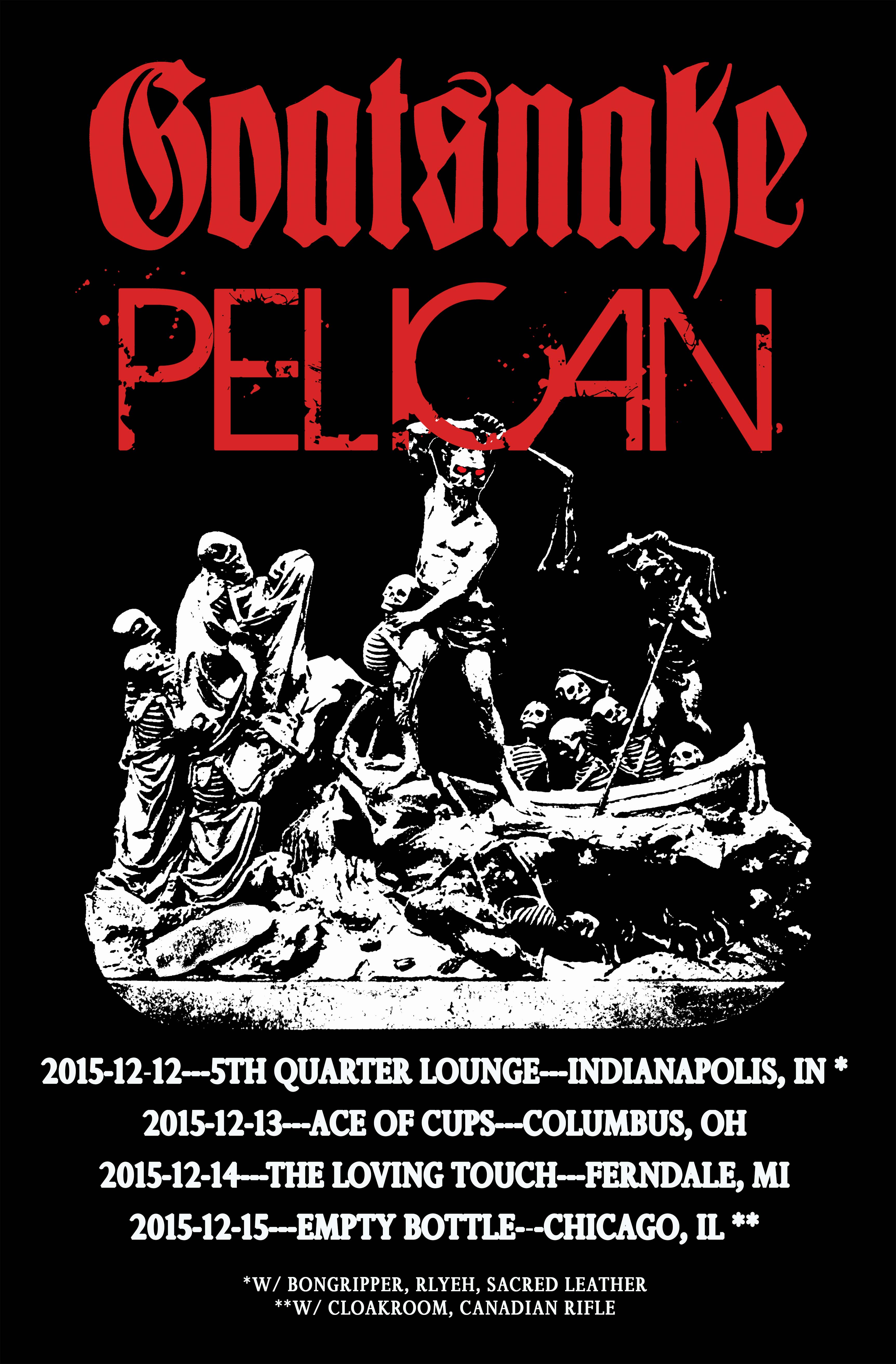 Southern Lord labelmates GOATSNAKE and PELICAN will embark on their four-city Midwest US mini-tour next week, marking GOATSNAKE's first time ever performing in the region and PELICAN's return to towns which they've not played in quite some time.
Uniting Southern California's soulful doom quartet, GOATSNAKE, and Chicago's atmospheric post-rock artisans, PELICAN, this special run of tour dates will begin in Indianapolis on December 12th. The first show also features Bongripper and more, and will be followed by a post-show afterparty at Kuma's Corner, where the bands' prior special burgers will be made available as a trio of miniatures, the event also featuring DJ Sets by Greg Anderson of GOATSNAKE and Dustin Boltjes of Skeletonwitch. The rest of the tour sees both bands playing to fans in Columbus on December 13th, Ferndale on the 14th and the final show hitting Chicago on the 15th with Cloakroom and Canadian Rifle. Since prior announcements, the Chicago show has been moved from Thalia Hall to the more intimate caves of the Empty Bottle
GOATSNAKE And PELICAN Midwest US Tour:
12/12/2015 5th Quarter Lounge – Indianapolis, IN w/ Bongripper, Rlyeh, Sacred Leather [info]
12/13/2015 Ace of Cups – Columbus, OH [info]
12/14/2015 The Loving Touch – Ferndale, MI [info]
12/15/2015 Empty Bottle – Chicago, IL w/ Cloakroom, Canadian Rifle [info]
GOATSNAKE continues to support their lauded Black Age Blues LP, released in June. Featuring guest contributions from David Pajo (Slint, Aerial M, Papa M) and soul vocal trio Dem Preacher's Daughters and more, the LP was recorded and mixed at Rock Falcon Franklin, Tennessee by Nick Raskulinecz (Queens Of The Stone Age, Foo Fighters, Alice In Chains, Mastodon, Rush) and mastered by Brian Big Bass Gardner (N.W.A., Stevie Wonder, Parliament). Ending a fifteen-year gap in full-length releases, the unstoppably entertaining album not only shows the band musically exploring new turf, it's becoming the most triumphant album of GOATSNAKE's career. Stream and purchase Black Age Blues at THIS LOCATION.
PELICAN's most recent release, The Cliff EP was released in February, featuring new track as well as four remixes of "The Cliff" from the band's What We All Come To Need Southern Lord LP, including remakes by Justin Broadrick (of Godflesh, Jesu), Aaron Harris and Bryant Clifford Meyer of ISIS/Palms, and, for only the second time in their fourteen year career, vocals. Allen Epley (Shiner, The Life and Times) once again returns to the band's fold to transform, in a complementary manner, the concept and overall outcome of what we have come to know as PELICAN. Stream The Cliff and purchase it at THIS LOCATION.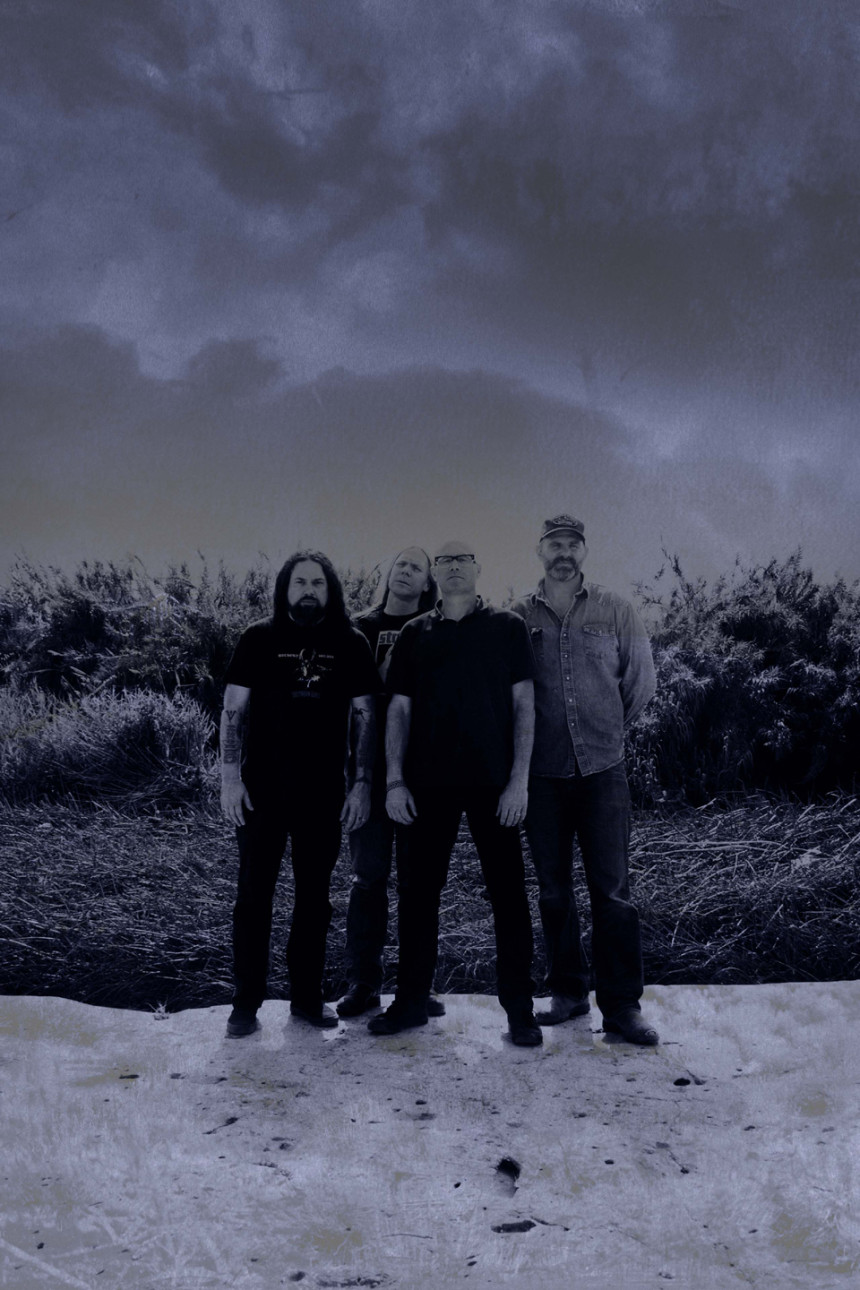 [photo by Samantha Muljat]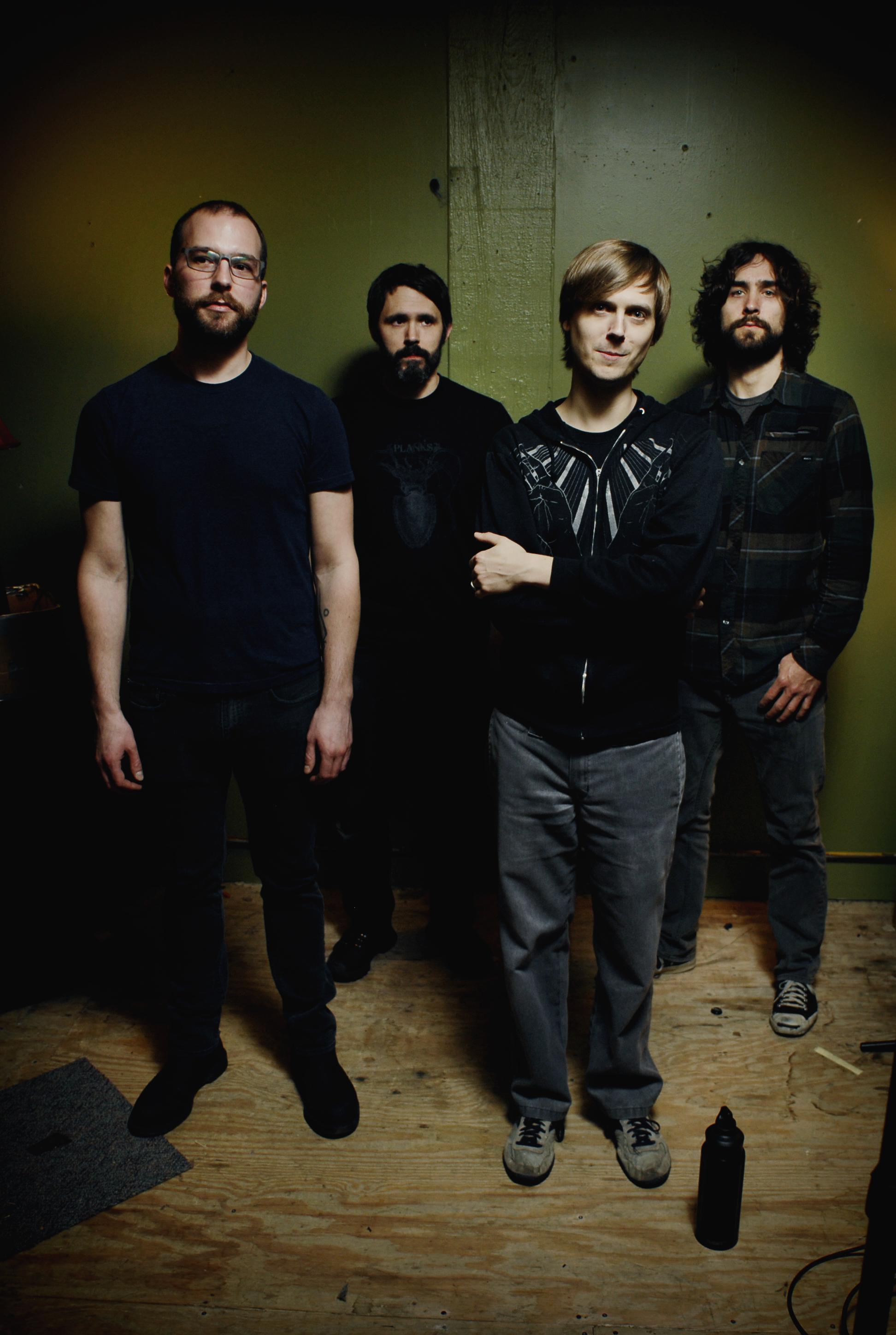 [photo by Mark Dawusk]
http://www.southernlord.com
http://www.southernlord.bandcamp.com
http://www.facebook.com/SLadmin