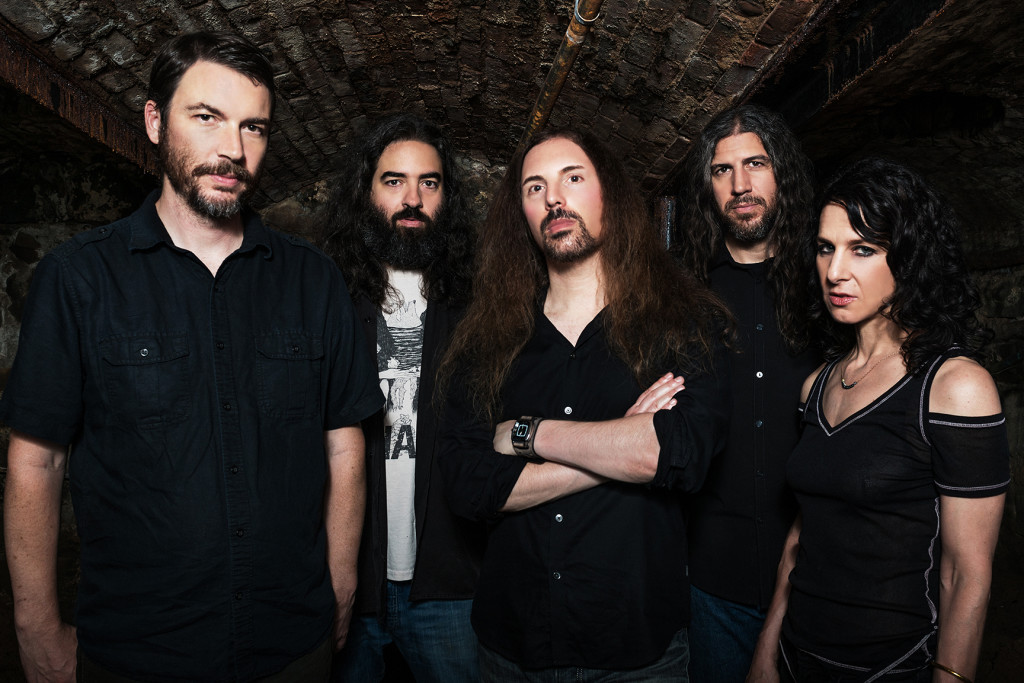 [photo by Samantha Marble]
As Translation Loss Records prepares Cutting Pieces, the third LP by New York City-based GNAW, for release at the end of the month, No Clean Singing has undertaken the task of issuing the album's lead track, "Rat."
GNAW was created by vocalist Alan Dubin following the dissolution of Khanate. Closing a four-year gap since their acclaimed second album, Horrible Chamber, GNAW's Cutting Pieces dredges forth some of the outfit's most unnerving audio assaults yet. The seismic atrocities and haunting intricacies on Cutting Pieces leave an instantly damaging, long-lasting impression, their cumulative decimation producing some of the outfit's most cinematic terror to date.
GNAW issues of the new single, "'Rat' was conceived in individual heliocentric hallucinations as we each submerged ourselves in separate self-deprecation chambers. We feel it is a perfect album lead-off song. It's visual. It feels like an entrance to a dark recess."
Mercilessly dissecting the track, No Clean Singing offers in part, "perhaps it's worth adding a warning that if you've been feeling as if you were losing your mind, you may not find it again after listening to 'Rat,' or if you do find it, you may find it lying in quivering shards. The unhinged intensity of the vocals alone are enough to boil the brain and send electric shocks down the spine and deep into the ground. The cavernous oscillating vibrations that pulse and ripple across the bottom of track are ominous and hallucinatory all by themselves, too. The eruptions of raw, catastrophic noise and gut-busting drum slugs, which initially come without warning, threaten to induce seizures even after you figure out that they're going to keep coming."
Hear GNAW's "Rat" at No Clean Singing at THIS LOCATION.
Translation Loss will release Cutting Pieces on LP, CD, and digital formats on October 27th; find preorders HERE.
Also stream "Septic" at Decibel RIGHT HERE, and watch for additional audio samples including multiple videos and more on Cutting Pieces to be issued in the weeks ahead.
GNAW has booked several upcoming NYC-area shows, including the Nightside Of Eden Fest at The Paper Box in Brooklyn on October 7th alongside T.O.M.B., Abazagorath, Teloch Vovin, and many more. GNAW will also play a record release show for Cutting Pieces at Saint Vitus Bar in Brooklyn on October 29th, joined by Couch Slut and Syndromes.
GNAW Live:
10/07/2017 The Paper Box – Brooklyn, NY @ Nightside Of Eden Fest w/ Kult Ov Azazel, T.O.M.B. [info]
10/29/2017 Saint Vitus Bar – Brooklyn, NY *record release show w/ Couch Slut, Syndromes
In addition to the traditional four-piece rock format and string and wind instruments, GNAW utilizes found sound, homemade instruments, tweaked oscillators, synthesis, and manipulated recordings. Joining returning assassins Alan Dubin (Khanate, OLD), Brian Beatrice, Carter Thornton (Enos Slaughter), Eric Neuser, and Jun Mizumachi (Ike Yard), a recent personnel shift sees the lineup now including Dana Schechter (Insect Ark, ex-Angels Of Light) on lap steel guitar.
Cutting Pieces was written and recorded over the past two years at various studios and locales across NYC, the bulk of the music was written by Thornton, Beatrice, and Dubin with all members creating sound elements and arrangements, the final record mixed by Beatrice and once again mastered by James Plotkin. The graphic and type design for the cover was done by French designer Sebastien Hayez who did the first two GNAW albums as well.
Collectively, GNAW utilized an extensive arsenal of instruments on Cutting Pieces, including guitars, bass, drums, voice, lap steel guitar, Chinese cello, Weevil, conga, sawed off Kramer, Drone Thing oscillator, Alto sax, homemade light oscillator, micro cassette recorder, chain link fence, a small child, 2002 Toshiba laptop, voice dictator and space bar, and more. Cutting Pieces also features guest musicians Stefania Alos Pedretti of Italian noise rock act OvO contributing background vocals to the track "Septic," and Swiss saxophone player and sound artist Antoine Chessex (ex-Monno) contributing saxophone and amplifier to "Triptych."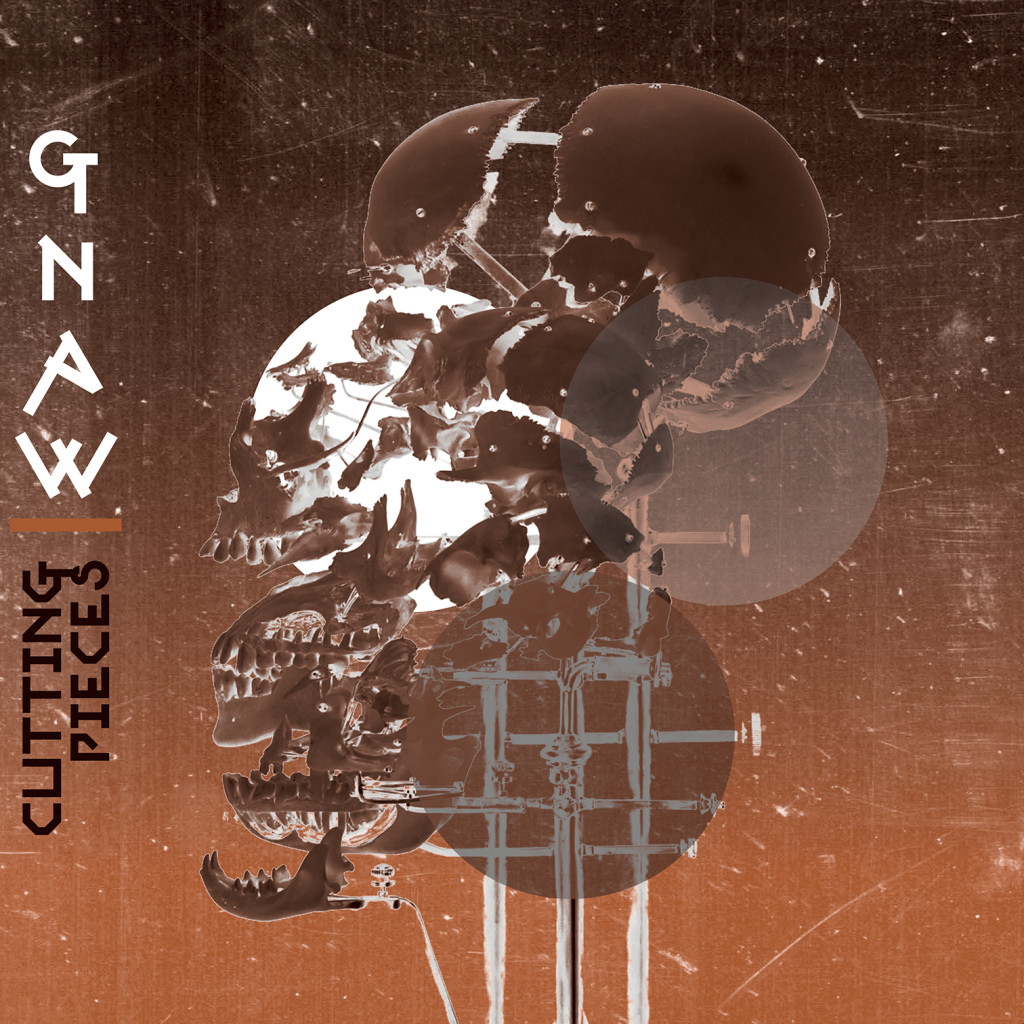 https://www.facebook.com/Gnawtheband
https://www.translationloss.com
https://www.facebook.com/TranslationLossRecords
https://twitter.com/TranslationLoss
https://translationlossrecords.bandcamp.com