"To achieve the greatest heights in the realm of Eros, one must be willing to surrender completely, which is a form of death." — Sera Timms, BLACK MARE
Death Magick Mother is the latest studio offering from Los Angeles, California's BLACK MARE. Mixed by Andrew Clinco of Drab Majesty and mastered by Dan Randall at Mammoth Sound Mastering, the record's seven haunting tracks capture driving force, Sera Timms, amidst a dynamic cohesion and confluence of inspiration unlike any prior. In their Pick Of the Week, Meat Mead Metal crowns the offering Timms,' "most striking, from-the-bloody-heart recording of her life," while Mysteria Maxim commends a, "dreamy, trance-inducing piece of work, layered with 'other-worldly' visions (both musically and vocally) that intertwine themselves with Mother Nature."
In celebration of the record's release, today Revolver Magazine is hosting an exclusive premiere of BLACK MARE's "Death By Desire" video. "To achieve the greatest heights in the realm of Eros," issues Timms, "one must be willing to surrender completely, which is a form of death. Also, to surrender a purely carnal desire in order to make room for a union which merges the lower carnal selves with the higher divine selves of two people is for me the highest potential that sexual union can hold. This song is the slow dance of temptation which may lead up to that."
View "Death By Desire," now playing courtesy of Revolver Magazine, at THIS LOCATION.
Death Magick Mother is out now digitally via Magic Bullet with LPs to follow. Stream the record in full and order yours today at THIS LOCATION.
BLACK MARE is the solo project of Sera Timms, vocalist and bassist for Ides Of Gemini and of the now-disbanded Black Math Horseman. With a focus on rhythmic repetition and atmospheric simplicity, BLACK MARE steps outside the collaborative dynamic to reveal a creative process that is all Sera's own. Her songs traverse hidden realms, fragments of dreams, submerged memories, and mythical imagery. Where Black Math Horseman and Ides Of Gemini demand volume and collusion, BLACK MARE requires quiet contemplation. If Black Math Horseman and Ides Of Gemini seek to summon the deafening roar of inevitability, BLACK MARE delivers its verdicts on cresting waves and solemn whispers. And yet each operates, in its own way, within the darkened spheres of oceanic hypnosis.
"…a mode of solemn fortitude, showing great restraint with the more forceful aspects present in her other bands." — Heavy Music HQ
"…a moving, shadowy record that not only sounds amazing but should have like-minded people rising up and fighting alongside her." – Pick Of The Week, Meat Mead Metal
"…an endless funeral procession stopping traffic, breaking up the monotony of a rainy Thursday in February…" — Toilet Ov Hell
"…a musical project dedicated to the quiet, the atmospheric, and the powerful…" — Sea Of Tranquility
"…the vocals soar over the instrumentals, with Sera's voice a force of nature amidst bold arrangements that are propelled by crisp production quality. The harmonies feel both fragile and powerful, almost spectral in places, densely layered against ringing guitar chords and slow, steady, funereal percussion. The dynamics of this record feel very carefully considered, and give the impression that creating this album was an extremely cathartic process. It gives the illusion of something much larger than itself." — Ave Noctum
"Death Magick Mother embodies the power of music to create, effect, and destroy, and is a stunning sophomore release…a must have in your record collection…" — Cvlt Nation
"It is wild, delicate, feminine, and oddly brutal. It is stark and lonely. It is every wave crashing inside my heart, every wild impulse." — Drunk In A Graveyard
"…a sonic form of ethereal darkness with pained expressions of minor-key somberness, all brought together by guitars and melodies that seamlessly traverse clean and shimmering tones with moments of distorted anger." — Echoing Magazine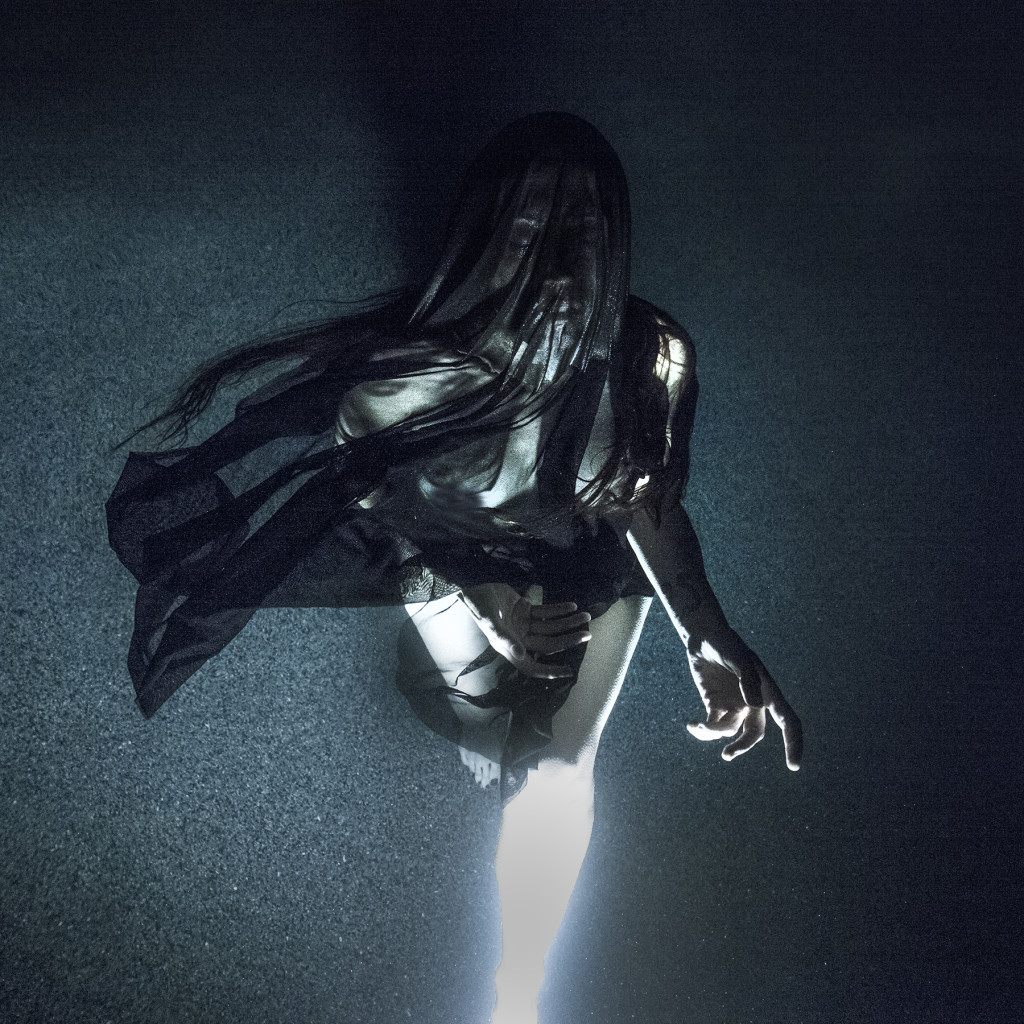 http://www.theblackmare.com
http://www.facebook.com/Black-Mare
http://www.magicbulletrecords.com
http://www.facebook.com/magicbulletrecords
http://www.twitter.com/magicbulletrecs