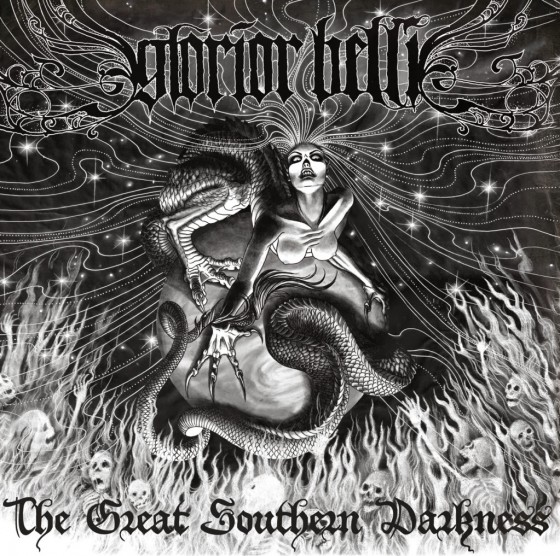 Beginning today, Decibelmagazine.com will stream GLORIOR BELLI's upcoming new full-length, The Great Southern Darkness, in its entirety! The stream will run for one week (September 19 – September 26) before its official North American release through Metal Blade Records on September 27, 2011.
Check the record out in full at THIS LOCATION.
Their fourth full-length in a catalog of blackened enormity, The Great Southern Darkness offers up 11 tracks that magnify GLORIOR BELLI's finest qualities: Debilitatingly fast, yet simultaneously dark and swampy with all the Americana/stoner/blues elements the band — and their fans — have come to embrace. Said Revolver in an advance review of the record: "The album combines vicious black-metal riffery with deep New Orleans stoner grooves to create a metal monolith that is equal parts northern blaze and southern trendkill." Added American Aftermath: "Extraordinary mesmerizing, mind blowing, use whatever terms you want, this is fantastic." Sea Of Tranquility agreed calling it: "…a round of French avant-garde metal, with the same sort of dissonant intensity of Deathspell Omega, but – and this is, the interesting part – with very clear influences from southern metal, sludge metal and post-metal," while Infernal Masquerade noted simply: "If you are looking for a great BM release that is different and entertaining, be sure to get this album."
Formed in the suburbs of Paris during the close of 2002, GLORIOR BELLI has garnered a stellar reputation in the extreme music community for mixing desert rock textures with the brutal, ominous, doom-laden vibe typical of black metal. The band was recently added to Montreal's Messe des Morts festival. The festival is set to take place in Saint-Laurent, Quebec at Coop Katacombes on November 25 and 26. Other bands on the bill include Inquisition, Absu, Forteresse and more! This will mark GLORIOR BELLI's first ever North American appearance. For further info, point your browser HERE.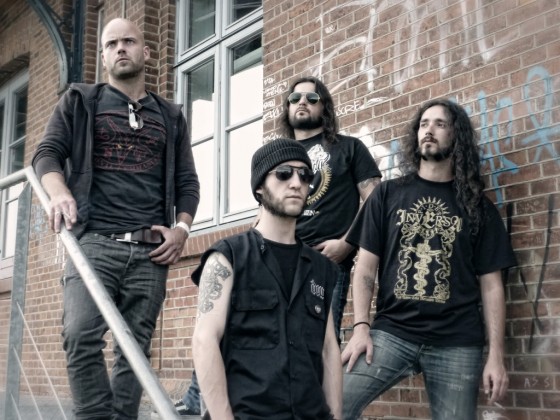 http://www.gloriorbelli.com
http://www.facebook.com/gloriorbelli
http://www.myspace.com/gloriorbelli
http://www.metalblade.com/gloriorbelli