Today French black metal legion GLORIOR BELLI premiere the title track off their upcoming new full-length, The Great Southern Darkness, through Pitchfork. Check it out at THIS LOCATION.
The Great Southern Darkness is scheduled for a North America release on September 27, 2011 via Metal Blade Records.
Formed in the suburbs of Paris during the close of 2002, what began as a noxious duo soon became an untamable beast, acting as a beacon for everyone looking to free themselves of the influence of the Demiurge. Lyrics and themes explored throughout the years reveal a sincere inclination for rebel-ism and a sense of poetry. Today, GLORIOR BELLI has garnered a stellar reputation in the extreme music community for mixing desert rock textures with the brutal, ominous, doom-laden vibe typical of black metal.
In related news, the band was recently added to Montreal's Messe des Morts festival. The festival is set to take place in Saint-Laurent, QC at Coop Katacombes on November 25 and 26. Other bands on the bill include Inquisition, Absu, Forteresse and more! This will mark GLORIOR BELLI's first ever North American appearance. For further info, point your browser HERE.
And if you missed it the first time, don't forget to check out the band's brand new "They Call Me Black Devil" video at Revolvermag.com HERE.
"The album combines vicious black-metal riffery with deep New Orleans stoner grooves to create a metal monolith that is equal parts northern blaze and southern trendkill." — Revolver
"If these three tracks are any indicator of the overall sound of the album… the listener is in for a round of French avant-garde metal, with the same sort of dissonant intensity of Deathspell Omega, but – and this is, the interesting part – with very clear influences from southern metal, sludge metal and post-metal. This blend generates a rather original…but also challenging style of black metal." — Sea Of Tranquility on The Great Southern Darkness' three-song sampler.
"…another example of black metal on the edge…" — Heavy Metal Time Machine
"Extreme atmosphere' mystifying. I don't see how anyone could not love this track." — American Aftermath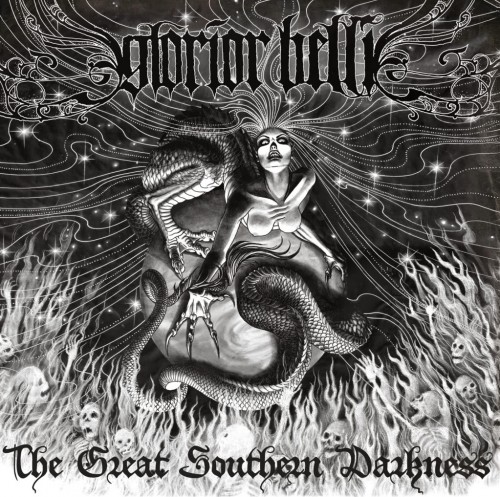 http://www.gloriorbelli.com
http://www.facebook.com/gloriorbelli
http://www.myspace.com/gloriorbelli
http://www.metalblade.com/gloriorbelli