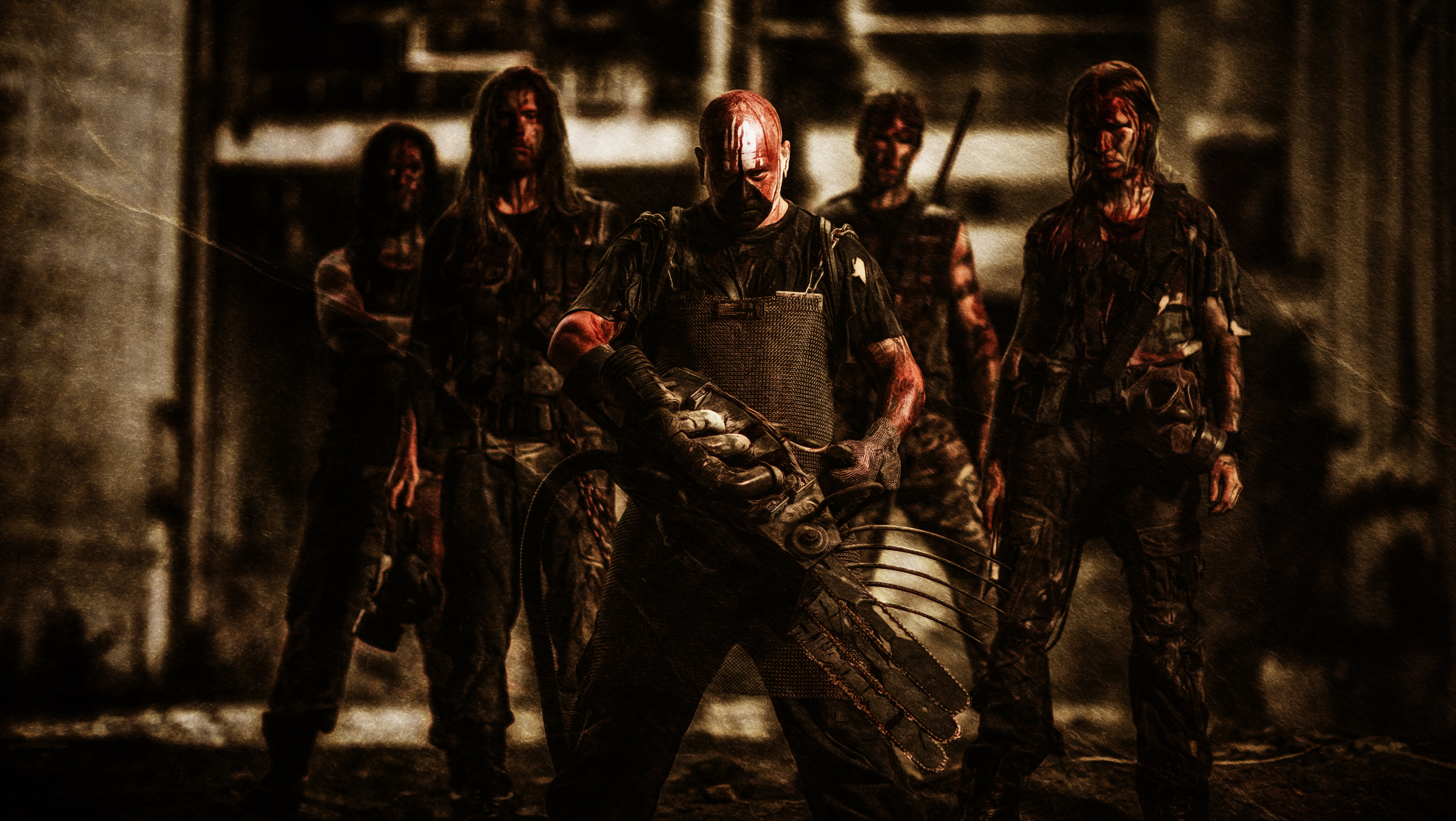 kuebiko – n. a state of exhaustion inspired by acts of senseless violence, which force you to revise your image of what can happen in this world — mending the fences of your expectations, weeding out all unwelcome and invasive truths, cultivating the perennial good that's buried under the surface, and propping yourself up like an old scarecrow, who's bursting at the seams but powerless to do anything but stand there and watch.
Finnish death metal horde, GLORIA MORTI, will unleash its long-awaited new full-length, and first under the Willowtip Records banner, on March 18th.
Titled Kuebiko, GLORIA MORTI's fifth studio effort finds the unit traversing grimmer and dirtier grounds both musically and thematically. Offers guitarist Juho Räihä of the nine tracks found within: "With Kuebiko we wanted to make a record that is hard hitting, both in lyrical themes as well as in songwriting. We also wanted to steer away from the sterile and lifeless sound heard in most modern metal albums released today. Kuebiko is definitely about making the listener feel something. Mostly disgust and anger. The lyrical themes range from Josef Fritzl to being buried alive. The main point is not to shock, but to make you feel the exhaustion of living in this time where you are just forced to stand there and watch the atrocities of the world. Kuebiko is an album that stands out from most of modern music and encapsulates what GLORIA MORTI is."
Kuebiko Track Listing:
Syntymä
The Foul Stench Of Vomiting Blood
Josef Fritzl
Chimeral Form
Death By A Thousand Cuts (Lingchi)
Case No. 1102162
Gallows Built In Rows
Executioner
The Termination Of All Bonds
GLORIA MORTI began their journey in Heinola, Finland in 1999 with a simple goal to have fun and play thrash. Not long after their inception and a host of lineup changes, the band veered towards a more demanding and aggressive sound which they would continue to perfect over nearly two decades. It was GLORIA MORTI's 2002-issued Ephemeral Lifespan demo which led to a union with Japan's World Chaos Productions. With the help of Lars Eikind and Nino Laurenne, debut album Lifestream Corrosion soon followed reaping critical accolades from underground devotees. Recorded and mixed by guitarist Juho Räihä, GLORIA MORTI's follow-up, Eryx, furthered the band's extreme sound and led to a new home with Cyclone Empire who would go on to release their third long player, Anthems Of Annihilation. The record took a more cinematic direction and paved the way to their first ever European tour. Following additional lineup shifts, the band would release 2012's Lateral Constraint. The record was handled by Cyclone Empire in Europe and Metal Blade Records in North America finally giving GLORIA MORTI long-awaited visibility abroad. Upon the release of Lateral Constraint, Pop Matters commended, "burnished riffing, blast-beats and gruff Amon Amarth-esque vocals…delivered at a breakneck pace with abundant mass," while This Is Not A Scene hailed, "Lateral Constraint is a straight up ass kicker from front to back. It's got great riffs, tight musicianship, and overall feeling that will put you in the mood for total destruction."
GLORIA MORTI's Kuebiko will be released on March 18th via Willowtip Records. For preorders visit THIS LOCATION.
GLORIA MORTI is:
Psycho – vocals
Juho Räihä – guitars
Eero Silvonen – guitars
Aki Salonen – bass
Kauko Kuusisalo – drums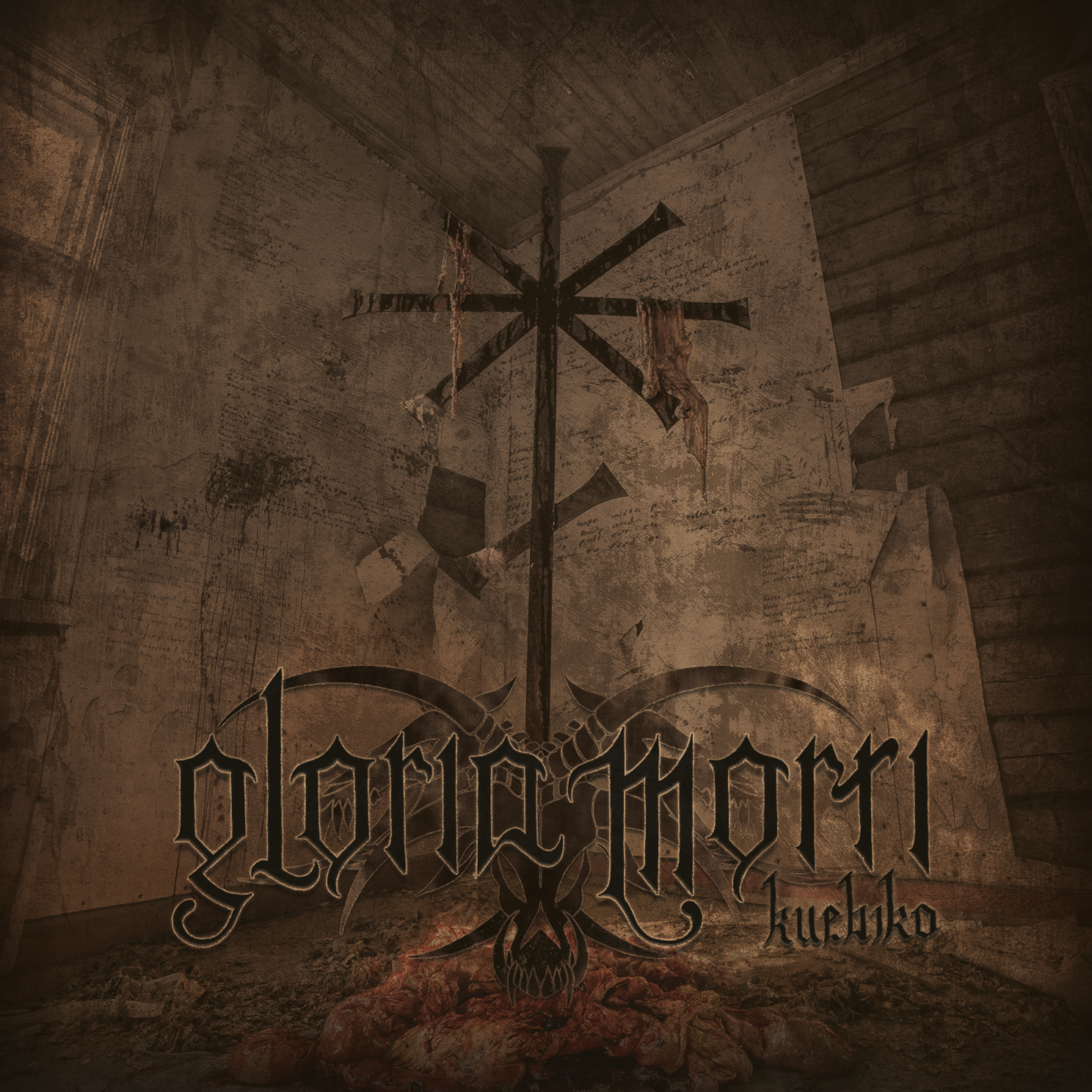 http://www.facebook.com/gloriamortiofficial
http://www.willowtip.com
http://www.facebook.com/willowtip