"Man is an animal and to be truly enlightened and 'pure' you'd have to be dead." – GLORIA MORTI
As Kuebiko, the forthcoming new full-length from Finnish death metal legion, GLORIA MORTI, draws ever closer to release, today No Clean Singing offers up "The Foul Stench Of Vomiting Blood" for communal digestion.
"'The Foul Stench of Vomiting Blood' is a song about a murderer who acknowledges the fact that the human mind festers with impure and evil thoughts," offers guitarist Juho Räihä. "The only sane thing to do in an insane world is to kill everyone who is responsible for more bad things than good things. That's everyone, by the way. Whilst taking on the role of purifier of the world, the hero of the story plummets into his own desires by the sheer fact of surrounding himself with these thoughts, the moral of the story being that man is an animal and to be truly enlightened and 'pure' you'd have to be dead."
Adds No Clean Singing, "Fiery metaphors spring to mind in abundance while listening to 'The Foul Stench of Vomiting Blood.' It's a frenzied conflagration, with superheated riffs reaching out and boiling the bloodstream from the first seconds, and a militaristic drum assault that pushes the energy levels well past the red zone. The chaotic fury of the music never relents, becoming only more viscerally compelling as the song's pulsing bursts of melody punch their way into your head and the inflamed vocals veer between ravenous growls and banshee screams. A fierce union of death and black metal, the song is a powerfully tempting teaser for the album as a whole."
Inhale "The Foul Stench Of Vomiting Blood," courtesy of No Clean Singing, at THIS LOCATION.
You can also storm the Deciblog for a stream of "Josef Fritzl" at THIS LOCATION.
Kuebiko will be released on March 18th via Willowtip Records. For preorders, go HERE.
With Kuebiko, GLORIA MORTI is back with another solid slice of confrontational Finnish death metal, the band expertly blending thrash, melodic, and black metal, and surreal atmospheric elements into their sound, like a wrecking-ball sound that is reminiscent of such bands as At The Gates, Carcass and Fleshgod Apocalypse. GLORIA MORTI's fifth studio effort, Kuebiko finds the unit traversing grimmer and dirtier grounds than ever before, both musically and thematically. Believe it.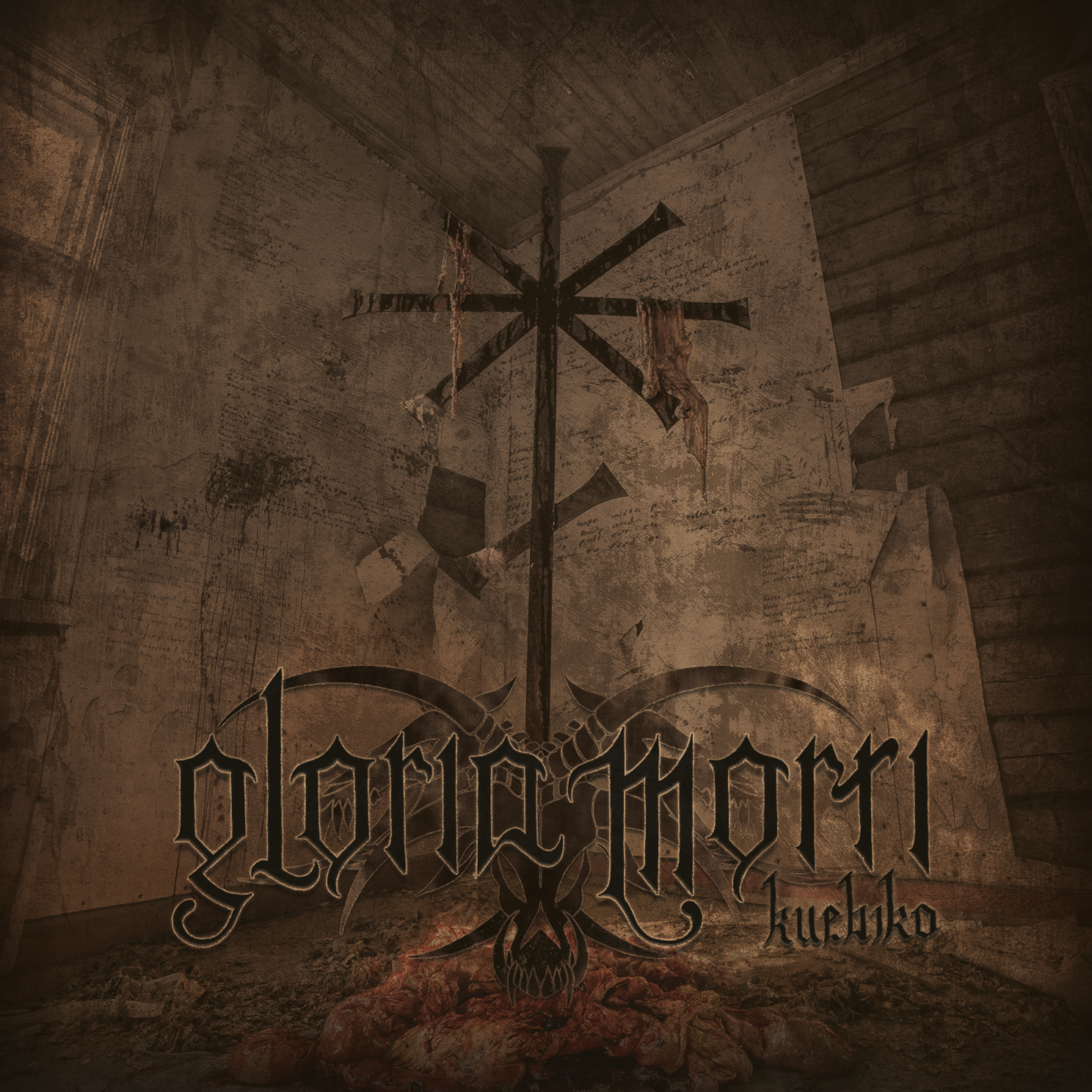 For coverage of GLORIA MORTI contact liz@earsplitcompound.com.
http://www.facebook.com/gloriamortiofficial
http://www.willowtip.com
http://www.facebook.com/willowtip