[photo by Erik Larsson]
This week, Relapse Records presents a full-on smear campaign for the ravenous new LP by Sweden's GADGET, which will see five caustic tracks fired into the populace in five days as The Great Destroyer nears release in less than two weeks.
This intensified bombing run begins this afternoon, and sees a joint coalition of several hard-hitting internet music factions deploying previously top-secret audio from GADGET's The Great Destroyer, the album marking the band's first LP to be released in a decade. A blistering high-speed assault of relentless grind, GADGET's The Great Destroyer is a cohesive exercise in extremity that blends hints of doom, sludge and death metal with unadulterated, old-school grindcore. The result is an album that is as memorable and infectious as it is pummeling and explosive. With The Great Destroyer, GADGET has released their most accomplished material to date.
Today, No Clean Singing begins the campaign with a stream of "Choice Of A Lost Generation," who offers, "in addition to moving like the blast front of a detonation, the song is also heavy as hell. It's barely more than a minute long, but it's like a live power line that's just been shoved straight into your brain stem." Cvlt Nation will issue "Pillars Of Filth" tomorrow, Decibel is premiering "Lost On A Straight Path" Wednesday, Heavy Blog Is Heavy will drop "Collapse" on Thursday, and Toilet Ov Hell will close down the attack with "Svart Hål" this Friday, March 4th.
Witness "Choice Of A Lost Generation" now unleashed by No Clean Singing RIGHT HERE
The Great Destroyer will see release on CD, LP and digital formats through Relapse Records on March 11th, 2016. Physical preorders are available now via Relapse Records HERE; digital preorders can be found at GADGET's Bandcamp HERE.
Also view the official video for the LP's "Enemies Of Reason" at THIS LOCATION, and stream "I Don't Need You-Dead And Gone" HERE, and both "Violent Hours (For A Veiled Awakening)" and "The Great Destroyer" HERE.
Though the band has largely flown under the radar in the general metal consciousness, Gavle, Sweden's GADGET has roots that trace back to 1997. The band has always included influences from every other extreme genre that they've been fond of, like doom, sludge, hardcore punk, death metal, black metal and more, never letting genre boundaries stand in the way of their path of destruction. At the time of the band's formation, GADGET existed as the grinding alter-ego of a metalcore band whose members, including founder William Blackmon, simply switched instruments. Rikard Olsson and William teamed up in the winter of 1999/2000, and wrote the first GADGET demo as a duo. The band then joined forces with Emil Englund to record a second demo, which was strong enough to grab the attention of Relapse Records, who signed the band for the release of their debut full-length Remote (2004), now featuring Fredrik Nygren. Remote was extensively well-received, as was its 2006 follow-up The Funeral March. After touring Europe twice and performing at dozens of festivals worldwide, including at Maryland Deathfest and Auditory Assault in the US, GADGET has proven itself to be a relentless grindcore force live as well as on record.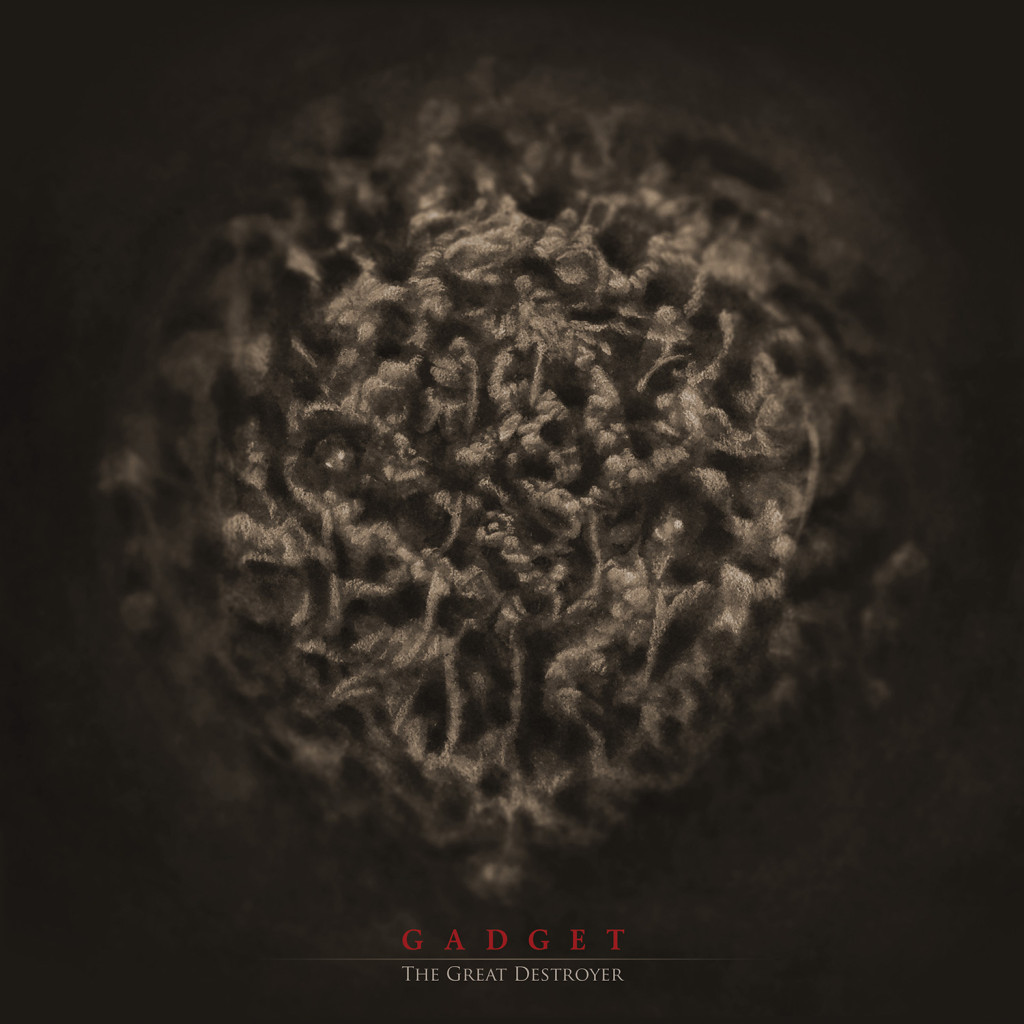 http://www.facebook.com/gadgetgrindcore
http://www.gadgetband.bandcamp.com
http://www.instagram.com/gadgetgrindcore
http://www.twitter.com/gadgetgrindcore
http://www.relapse.com
http://www.relapserecords.bandcamp.com
http://www.facebook.com/RelapseRecords
http://www.twitter.com/RelapseRecords