photos by Trey Derbes
"…a combination of breakneck death/thrash, visceral groove, and melodic death metal…" – No Clean Singing
No Clean Singing is hosting an exclusive stream of Tempest, the second album from Oakland, California-based melodic death metal quartet GLACIER EATER, in advance of the record's release this Friday through Glacier Recordings.
From the thrash mecca of the Bay Area, GLACIER EATER again delivers their shredding alloy of metals with the long-awaited follow-up to their 2015-released eponymous debut, Tempest. Acting as a prequel to Glacier Eater, Tempest reveals an odyssey of turmoil and tragedy through the lyrics and vocals of Keith Welch and Ryan Hansen. Each song is another chapter in a story about the struggles of trying to create a better life, the self-inflicted tortures we pull ourselves out of, and the lessons learned through the reflections of the journey endured. Returning GLACIER EATER guitarists/vocalists Keith Welch (Sworn Vengeance, Murder Practice) and Ryan Hansen (Light This City, ESP Guitars artist) here introduce new drummer Trey Derbes (Heartsounds) and bassist Bret Fontaine on the new album.
With eight crushing tracks, Tempest is reminiscent of the Swedish melodic death metal sound of the early 2000s, showcasing virtuoso guitar solos and decimating riffs delivered at breakneck speed. Tempest was recorded, mixed, and mastered by the legendary Zack Ohren (Machine Head, Cattle Decapitation, All Shall Perish) at Sharkbite Studios in Oakland, and completed with artwork by Trey Derbes.
With the early album stream, Keith Welch reveals, "Tempest pushed GLACIER EATER not to fucking melt in the daily Bay Area grind as we pushed ourselves musically in addition to introducing a new bass player and drummer. Everyone in the band put in a stupid amount of work to get better at their instruments as well as our vocals in order for Tempest to take a new step for GLACIER EATER. The concept of the album highlighting the turmoil of men on a journey while the captain clashes with the first mate and crew, easily gave way to lyrics inspired by Jaws and the daily sights of Oakland."
Writes No Clean Singing, "Often heavy as hell and grimly vicious, with the words expelled in blistering screams, savage snarls, and gang shouts, the music is also exhilarating for other reasons. The band bring in electrifying thrash riffs as well as dual-guitar melodies that shine like the sun, glorious soloing, and bursts of jolting groove that will rock you back on your heels. It's a hell of a stylistic amalgam that GLACIER EATER have hit upon, a combination of breakneck death/thrash, visceral groove, and melodic death metal that allows them not only to send listeners' heart rates into the red zone and get heads banging hard, but also to feed the need for shred and to create an emotional impact through changing moods."
Visit No Clean Singing to stream GLACIER EATER's Tempest early now at THIS LOCATION.
Glacier Recordings will release Tempest digitally on October 27th with a physical version to follow. Find preorders at Bandcamp HERE. Also watch Ryan Hansen perform in this intense demo for ESP Guitars HERE.
GLACIER EATER will open the San Francisco show of the Ancient Unholy Uprising Tour November 24th supporting Incantation, Suffocation, Skeletal Remains, and Stabbing. Watch for additional live news to post shortly.
GLACIER EATER Live:
11/24/2023 DNA Lounge – San Francisco, CA w/ Incantation, Suffocation, Skeletal Remains, Stabbing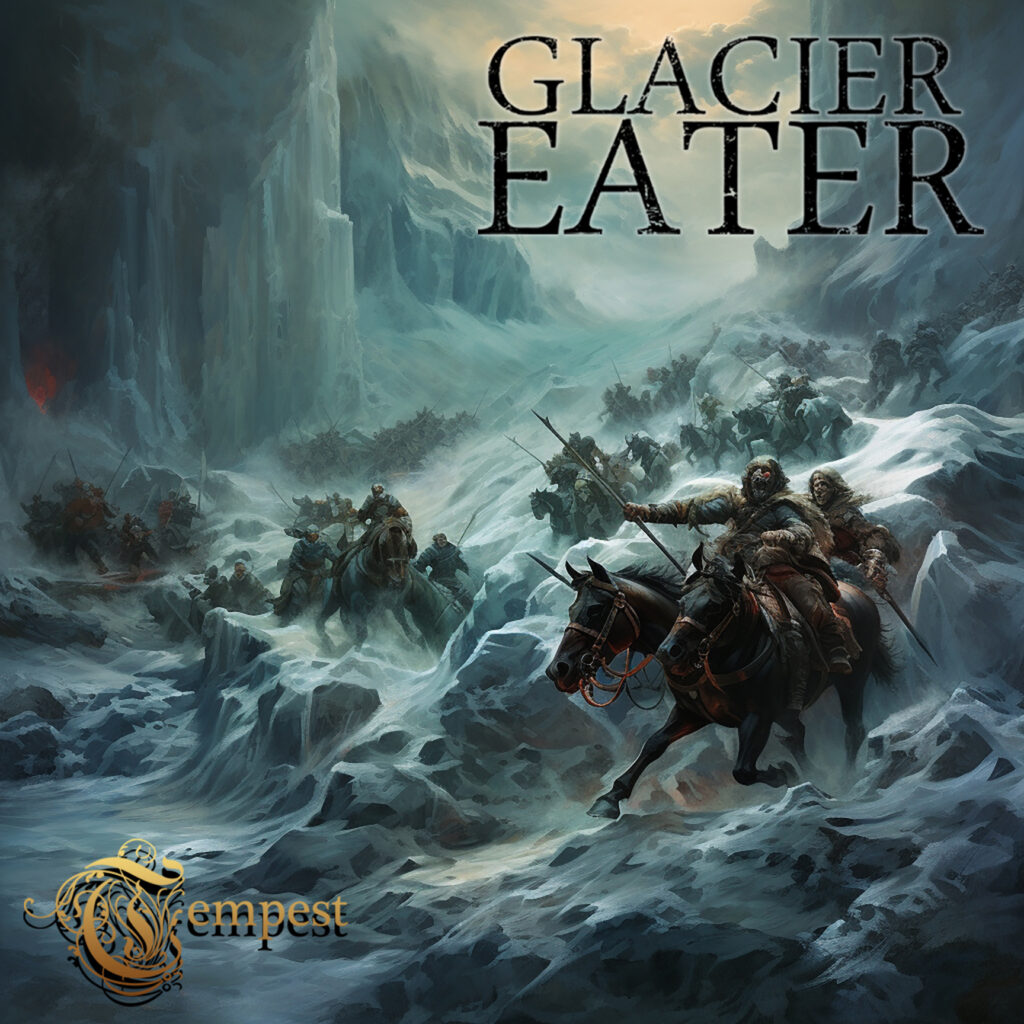 https://glaciereater.bandcamp.com
https://www.facebook.com/glaciereater
https://www.instagram.com/glacier.eater
https://www.glacierrecordings.com
https://www.facebook.com/glacierrecordings
https://glacierrecordings.bandcamp.com
https://www.instagram.com/glacierrecordings