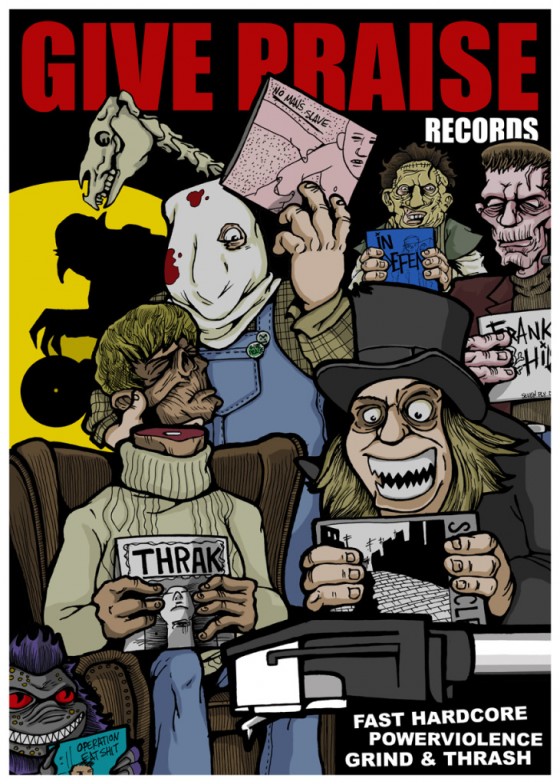 GIVE PRAISE Launches First Podcast: This first Give Praise Records Podcast includes news and updates on current and upcoming releases, tour dates, festivals to check out, and the feature mailorder title track! Said label head Paul Sunderland: "This is the start of something radical!"
Give Praise Podcast #1:
THE AFTERNOON GENTLEMEN – "Bin Lurker"
BURIED AT BIRTH – "Bucket Of Boat Trash"
HUMMINGBIRD OF DEATH – "You're In My Universe Now"
TITANARUM – "Mentally Ill In Prison"
FAILURE FACE – "Morality Cops"
KUOLEMAN NYPLAAJAT – "Rumisarkkusi On Wesani"
KILLED IN ACTION – "Teeth Grinder"
BACKSLIDER – "Sadistic Sack Of Shit"
PLUTOCRACY – "By Any Means Necessary"
DEEP SHIT – "Game Over"
IN DEFENCE – "Reinventing Rob Halford"
MERDA – "Maradona"
BURIED AT BIRTH – Junk DNA"
Check it out HERE.
………………………………………………………….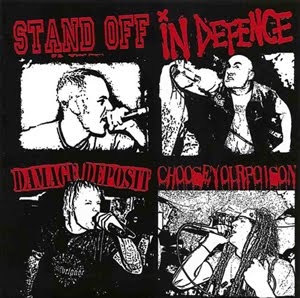 IN DEFENCE, DAMAGE DEPOSIT, STAND OFF, CHOOSE YOUR POISON Four-Way Split: Give Praise is very excited to announce the release of a four-way spit 7″ featuring: IN DEFENCE, DAMAGE DEPOSIT, STAND OFF and CHOOSE YOUR POISON. The best lineup from the Midwest! Check out the track from IN DEFENCE HERE:
………………………………………………………….
BURIED AT BIRTH Tour: California grindcore thrashers BURIED AT BIRTH will be hitting the road this December in support of their new full-length, Force Quit, out now on Give Praise! Tour dates to come. In the meantime, check out a taste of the record AT THIS LOCATION.
………………………………………………………….
BRODY'S MILITIA/ANTiSEEN Split Coming Soon: Give Praise is infinitely stoked to announce the future release of a BRODY'S MILITIA/ANTiSEEN Split EP. Kentucky hardcore bloodlust meets North Carolina badwill ambassadors. Further details to come. In the meantime, check out the crucial artwork by the radical Bill Hauser!
http://www.facebook.com/rocknrolltraitors
http://www.antiseen.com
………………………………………………………….
HUMMING BIRD/TITANARUM Split Out Now: HUMMING BIRD are critical fastcore veterans from Boise, Idaho who've continue to blast out the most pulverizing sounds you've ever heard. In this recording, they do a radical job with giving some new stop-and-start powerviolence/grind blasts to aid in the totally fast breaks that they include! TITANARUM hail from California and play(ed) some seriously radical punk hardcore/thrash. This is angry, raw, and fast combining a punk rock feel in a very unique and brutal way! This is sadly their last recording.
http://www.hummingbirdofdeath.com
http://titanarum.net
………………………………………………………….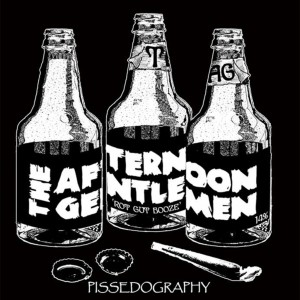 THE AFTERNOON GENTLEMEN – Pissedography Out Now: After a righteous amount of singles and split 7″s, these fine lads from the UK are back to destroy your hearing and curse all friendly hearts! Seriously angry, raw, blasting fastcore along the lines of Spazz and Hellnation. Get pissed; die slow!
http://www.myspace.com/theafternoongentlemen
………………………………………………………….

MERDA / MORTO PELA ESCOLA – Split 7″ Out Now: Two of the best acts to come out of Brazil! These bands bring it home with fast punk rock, skate punk, and some elements of hardcore! They combine all of these into a steady stream of punk rock with a catchy and urgent feel! The Brazilian underground is alive and well! Check out video footage HERE.
http://www.myspace.com/merdarock
http://www.facebook.com/pages/Morto-Pela-Escola/259217284105192
………………………………………………………….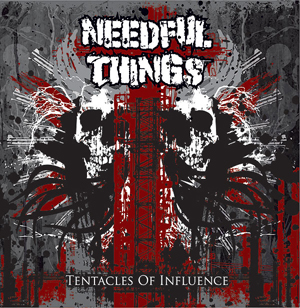 NEEDFUL THINGS – Tentacles Of Influence LP Out Now: Give Praise, alongside Psychotherapy Records and Obscene Productions, are taking care of US distribution for the new NEEDFUL THINGS LP! Check out the sample below and have your ears blasted by a power unit trolling around the Czech area of extreme music!
NEEDFUL THINGS have been bombing our ears since 1995. Second album Tentacles of Influence follows a slew of split EPs, cassettes and compilations. NEEDFUL recorded 19 furious grindcore tracks with a new drummer in well-proven Hell Sound studio. Get ready for some fast and very tough grinding!!!
STREAM ALL TRACKS AT THE NEEDFUL THINGS SITE!