FREE Give Praise Sampler Unleashed (featuring extremely radical artwork from Frank Oblak):
Download Sampler #2 from the Free Digital Sampler page:
http://tinyurl.com/GPRSampler
Black Hole of Calcutta – "Total Collapse"
Black Market Fetus – "Eat Led"
Brodys Militia – "Bite The Bottle"
Bruce Campbell – "Murder Ink"
Failure Face – "All Pain, No Gain"
Hummingbird of Death – "The World Needs This"
Kouleman Nyplaajat – "Rummisarkkusi on Wessani"
Line Up Your Lies – "Collapse of Faith"
Lycanthrophy – "Don't Trust Them, Trust Yourself"
Masochrist – "Human Scum"
Ratbag – "Sick"
Skull Collector – "Mildewed Minds"
Thrak – "Untitled"
Titanarum – "Too Old to Live, Too Weak to Die"
……………………………………………………………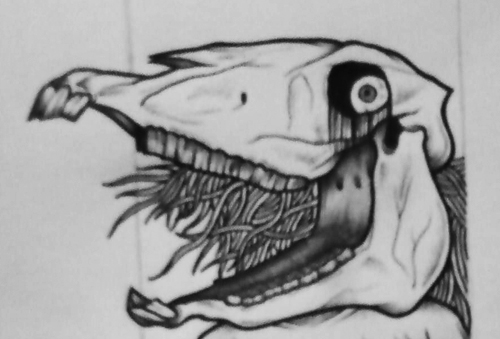 BACKSLIDER / CHAINSAW TO THE FACE Artwork Unveiled BACKSLIDER and CHAINSAW TO THE FACE come together on one 7″ to destroy all in their path. This is a repress with brand new artwork (the first pressing wasn't around for very long at all) and the same bulldozing grindcore!
……………………………………………………………
BURIED AT BIRTH Join The Give Praise Roster: Give Praise recently joined forces with San Jose, California thrashers BURIED AT BIRTH for a new full-length in the coming months. They band just returned from a near month-long tour of the Pacific Northwest, Midwest, and Southwestern United states. Across 11 states and nearly 9000 miles logged on their 'Creature Cruiser,' they spread the gospel of SJ power-violence through wildly fluctuating temperatures of 50 to 118 degrees. Throughout the sweltering heat and summer storms, Veronica, Donovan, Jerry, and Ryan raged alongside bands such as The Cast Pattern, Apathy Towards Flies, Trash Talk, JCVTW, Xibalba, Drag Me Under, and Burn Your World! With an upcoming full-length release in the Fall and a Western U.S. Winter tour, this latest addition to the Give Praise family will prove to be a solid force on the Barnstable, Mass' current roster of bands! For fans of: Spazz, Fall Silent, The Accused, Black Flag, ANb, and 97a.
In addition, BURIED AT BIRTH just laid out some brutal examples of their talent on local radio station KFJC – Download the entire set: http://www.mediafire.com/?6kwwe84gqvd39q5
Set List: Piss Is Not A Natural Resource / Kill Yourself / Pavor Nocturnis / Bucket Of Boat Trash / Chainsodomy / Dumpster Diving At Planned Parenthood / Tear My Face Off
……………………………………………………………

NOHARI Release Slated For December: Brutal and punishing grindcore that will slay the eardrums! Look for am EP release in December from the 'Praise family! Check out "Ol' Painless" by NOHARI HERE.
nohari.tumblr.com
facebook.com/pages/Nohari/182791595077191
nohari.bandcamp.com
……………………………………………………………
Warehouse Find: Give Praise Records came across a warehouse find – and we are now distributing it to the masses!
HEWHOCORRUPTS / FKS – Split 7″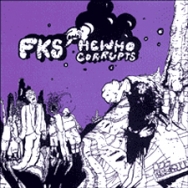 HEWHOCORRUPTS play fast grindcore with a strong stockmarket influence and feature members of Kungfu Rick. FKS play very heavy hardcore with an Iron Maiden influence.
"A split 7″ from a couple of Illinois grindcore/crust/noise/punk bands. Christ, I didn't know bands like this even considered the 7″ as a viable format. I got to say thank god they do 'cuz this slab o' wax hit me like the proverbial ton of bricks (back side of the head, never saw it coming) and twisted my zine reviewin' realm all upside down and inside and out. I reckon these lads have some Arab on Radar records in the house and know what words like HydraHead and Relapse mean in the grand scope of mindfuck rock'n'roll. I've got to wipe that drool off my lip now as I ponder the age-old question: Should I have played that at 33 rpms or 45 rpms? Like a Butthole Surfers record, it worked both ways. " – Razorcake
……………………………………………………………