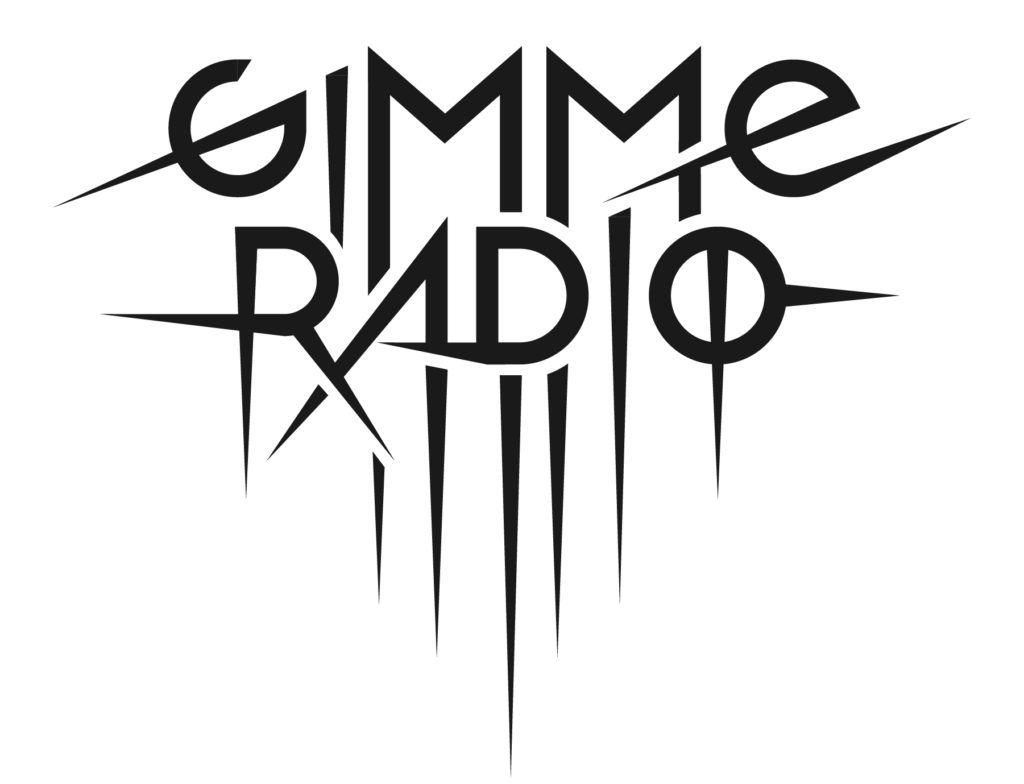 Each week GIMME RADIO will publish its GIMME METAL chart listing the top 40 tracks played on the station for the week. Already the best metal discovery service online, the GIMME METAL chart is a powerful tool for listeners, labels, and artists for staying up to date on the best new metal released by established greats and up-and-coming underdogs, all handpicked by GIMME's knowledgeable DJ roster and editorial team.
GIMME METAL Top 40 Chart – May 1st, 2020:
The Black Dahlia Murder – "Child Of Night"
Oranssi Pazuzu – "Uusi Teknokratia"
Icon Of Phobos – "Detriment And Dominance"
Night Demon – "Empires Fall"
Smoulder – "Dream Quest Ends"
Allegaeon – "Roundabout"
Dark Forest – "The Midnight Folk"
High Priestess – "The Hourglass"
Alkymist – "The Dead"
Behold…The Arctopus – "Blessing In Disgust"
Click HERE for the full Top 40 list.
Next Week's Upcoming Shows on GIMME:
Cirith Ungol: Gimme Relief DJ Special With Jarvis Leatherby Premieres Friday, May 1st at 3:00pm EST / 12:00pm PST – Formed in California in 1971, Cirith Ungol emerged as a furious, progrock-fueled unit who inspired legions of power metal fans while also having some doom in their DNA. Albums like Frost And Fire and Kingdom Of Dead cemented them as legends who continue on today with their first album in 29 years, Forever Black, released on Metal Blade April 24th! Bassist Jarvis Leatherby (also of Night Demon, Satan, and producer of the Frost And Fire festival) takes listeners on a personally-guided, two-hour adventure of the Ungol catalog! As tours have been sidelined please do feel compelled to help out in the tip jar and donate directly to our friends during the broadcast.
Suffocation: Gimme Relief DJ Special Premieres Monday, May 4th at 11:00am EST / 8:00am PST – Forged in 1988 on Long Island, Suffocation spewed forth their now landmark Human Waste EP and subsequent Effigy Of The Forgotten LP in the early '90s inadvertently defining a template for American death metal to follow. The band released their critically lauded Of the Dark Light full-length via Nuclear Blast in 2017. On Monday, bassist Derek Boyer will blast in with a guest DJ special not to be missed.
Redefining Darkness / Seeing Red: Gimme Relief DJ Special With Angerot, Pale Mare And Subtype Zero Premieres Tuesday, May 5th at 1:00pm EST /10:00am PST – Tuesday will see a special three-way GIMME Relief show for two label comrades out of Cleveland, still releasing records during the Coronovirus crisis, with tip jar proceeds going directly to the labels' respective rosters. From Redefining Darkness Records GIMME welcomes blackened metallers Angerot. Across town, the Seeing Eye imprint offers DJ sets from dark and heavy Toronto band Pale Mare, plus a set from Clevelend thrashers Subtype Zero.
Cloak: Gimme Relief DJ Special Premieres Wednesday, May 6th at 1:00pm EST / 10:00am PST– Cloak's last release The Burning Dawn (Season Of Mist) is a riff-heavy, groove-laden offering that delivers the gothic nuances of its predecessor with added urgency in a more aggressive, vehement spirit. Conceptually, the record comes from a place below the surface where the sleepless and sinister dwell and is absorbed by the darkest of dreams and the most primal desires. Catch the band's guest DJ special Wednesday. The virtual tip jar will be available.
Khemmis: Gimme Relief DJ Special Premieres Friday, May 8th at 3:00pm EST / 12:00pm PST – Doomed Heavy Metal, out now on 20 Buck Spin/Nuclear Blast, is a unique collection from Denver doom giants Khemmis. It includes a brand new cover of Dio's "Rainbow In The Dark" plus a pair of rare singles from a split with Spirit Adrift and a Decibel Flexi, as well as live excerpts from their 2018 tour. Khemmis returns to GIMME for a guest DJ spot after their last visit in 2017.
Coming Soon:
5/12 Jarvis Leatherby from Cirith Ungol interview on The Slaughterhouse
5/13 Spider Ball Show Tribute
5/16 Magic Circle presents "Sabbath Sabbatical" (all rare Sabbath)
5/16 Dio Birthday with Bob Hannam on Sonic Infusion
5/20 Tony Foresta of Municipal Waste/Iron Reagan
5/21 Primordial
5/22 Matt Harvey of Exhumed/Gruesome
5/25 Omega Infinity
5/26 Jake from Aether Realm on The Slaughterhouse
5/28 Wake
5/29 Michael Berdan from Uniform
6/5 Abysmal Dawn
6/12 Ulthar
6/19 Grave Digger
Don't miss it! Visit http://gimmeradio.com today!
About GIMME RADIO:
Founded by digital music veterans from Apple Music, Google Play, Beats Music and Napster, GIMME RADIO builds highly engaged communities for the passionate fan on a genre-by-genre basis. The company launched its first community in June of 2017: the world's first 24/7 metal-focused service. Fans tune in to hear world class DJs playing metal they can't hear anywhere else – for free. And GIMME RADIO allows the fans and the DJs/artists to communicate directly with one another in a live feed, real time, as the music is being played. Its roster of 70-plus DJs includes Dave Mustaine of Megadeth, Jessica Pimentel, star of Orange Is The New Black, and Randy Blythe of Lamb Of God among many others.
http://gimmeradio.com
http://www.facebook.com/gimmemetal
http://twitter.com/gimmeradio
http://www.instagram.com/gimmeradio