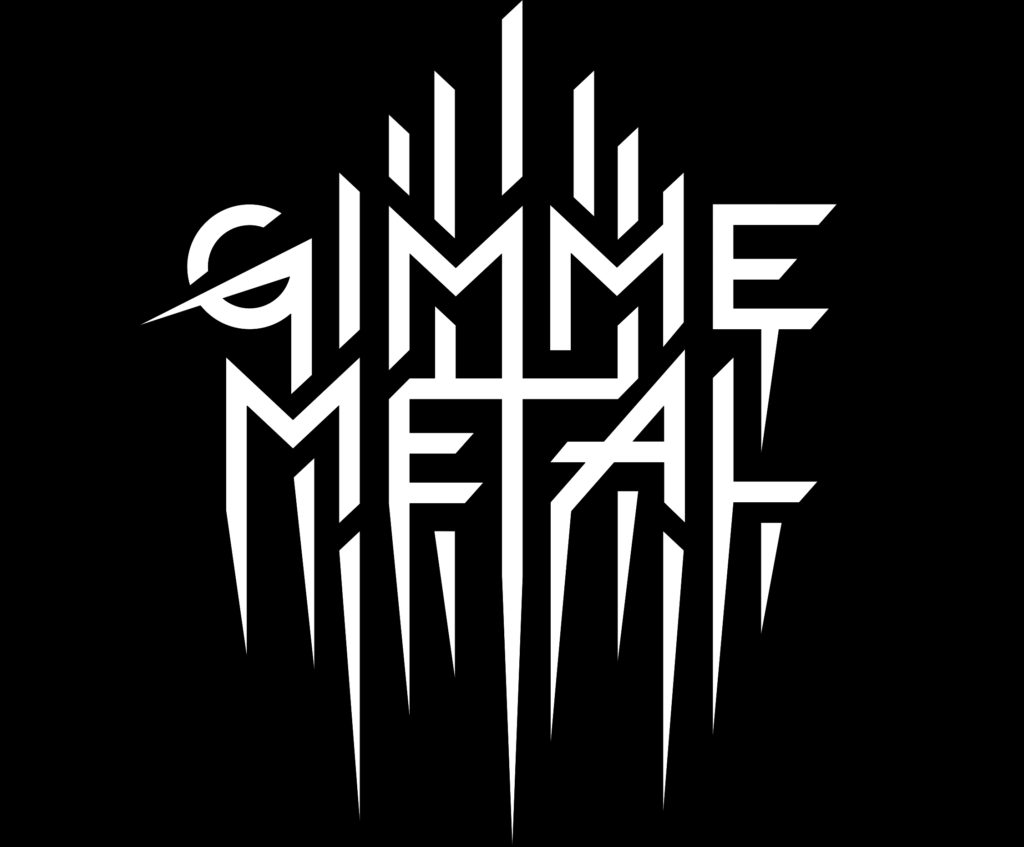 Each week, GIMME METAL publishes its radio chart listing the top 40 tracks played on the station. Already the best metal discovery service online, the GIMME METAL chart is a powerful tool for listeners, labels, and artists for staying up to date on the best new metal released by established greats and up-and-coming underdogs, all handpicked by GIMME's knowledgeable DJ roster and editorial team.
GIMME METAL Chart – April 26th, 2021:
Red Fang – "Arrows"
Cannibal Corpse – "Murderous Rampage"
Genghis Tron – "Desert Stairs"
Horndal – "Horndal's Blodbad"
Domkraft – "Seeds"
Socioclast – "Eden's Tongue"
Bongzilla – "Earth Bong, Smoked, Mags Bags"
Necrotted – "Drained"
Unflesh – "Vast Forest Of Impaled Cadavers"
Osiah – "Temporal Punishment"
Click HERE for the full Top 40 List.
This week on GIMME METAL: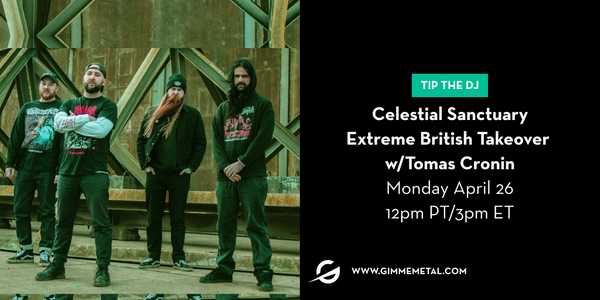 Celestial Sanctuary Guest DJ Special – Self-declared NWOBDM (New Wave Of British Death Metal) conjurors Celestial Sanctuary, who take their name from a Bolt Thrower song, are a feral, primal, and modern death metal band with their own message about the destructive nature of humankind. Whilst wearing their old school death metal influences on their sleeve, they are by no means a throwback nostalgia act, but the beginning of The New Wave Of British Death Metal. In celebration of their recently released Soul Diminished full-length, GIMME METAL welcomes the band to their first guest DJ special.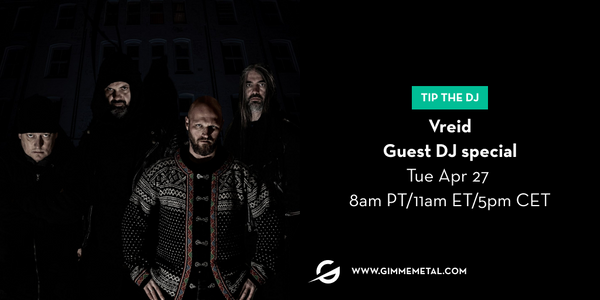 Vreid Guest DJ Special – Norwegian metal stalwarts Vreid pay tribute to their homeland with their epic new full-length, Wild North West," set for release later this month via Season Of Mist. Inspired by both true events and pure imagination, the album takes the listener on a whirlwind of a journey, diving deep into themes of war, fear, betrayal, loss, anxiety, and madness with thought-provoking lyrics that embody human nature. It captures the Nordic heart at the core of their sound, taking cues from Norway's rugged landscape as it ricochets between eternal darkness and the solace of bracing light. Join Vreid on GIMME METAL this Tuesday as they showcase some of their favorite influences along their fifteen-plus- year journey.
The Slaughterhouse with Greenleaf and Monster Magnet – On this week's episode of The Slaughterhouse, GIMME METAL veteran DJ Alex Kayne sits down with Tommi Holappa of Greenleaf and Dave Wyndorf of Monster Magnet! Join Alex in the live chat and don't forget to check out Monster Magnet's guest DJ special next month (schedule below).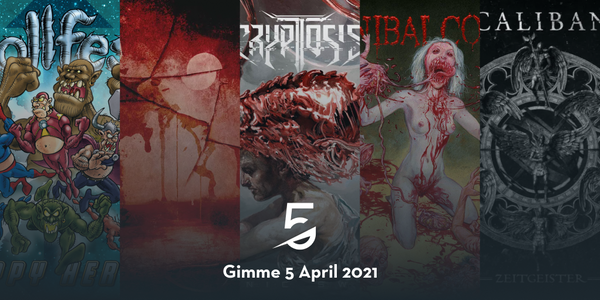 GIMME 5 with DJ Jet – For this month's edition of GIMME 5, DJ Jet catches up with Bodom After Midnight's Daniel Freyberg, Caliban's Marc Görtz, Cannibal Corpse's Erik Rutan, Cryptosis' Frank te Riet, and Trollfest's Trollmannen. Don't miss this action-packed show this Tuesday; April 27th at 5:00pm ET / 2:00pm PT and hang out with Jet in the live chat!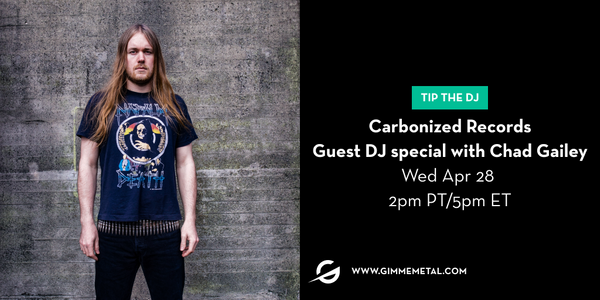 Carbonized Label Guest DJ Special – Carbonized Records is a rampaging, face-pummeling imprint out of San Jose, California headed up by GIMME comrade and Necrot drummer Chad Gailey. Their 2021 roster is screaming with brutal new releases from the likes of Mephitic Grave, Steel Bearing Hand, Sociolcast, and Funeral Leech (whose GIMME DJ special comes our way May 12th)! Gailey — no stranger to the GIMME DJ booth — returns April 28th to showcase his many wares past and present. This is a show not to be missed!
Unique Leader Label Guest DJ Special – Unique Leader has been bludgeoning brains since 1999 with a brutalizing roster of greats that includes Cytotoxin, Deeds Of Flesh, Krosis, Ingested, Cordyceps, and so many more. With new spring 2021 titles in the pipeline from the likes of Alustrium, Osiah, Mental Cruelty, and To The Grave, GIMME METAL thought it was high time to invite the label's Jamie Graham onboard for a DJ special to strut his sounds and blast your day into oblivion! Tune in, hang in the chat, and win some swag!
King Fowley Guest DJ Special – Deceased's founding mainman King Fowley is a metal lifer, and one who's escaped death on multiple occasions (see his autobiography Stay Ugly for one rollercoaster ride of rock history). A truly respected warrior in the world of metal and a larger-than-life character, GIMME METAL is honored to have Fowley back in the DJ seat. Deceased released an all-covers record called Rotten To The Core 2 (The Nightmare Continues) this past summer. Hear the band's take on everything from the Buzzcocks to Cryptic Slaughter to Die Kreuzen. All hail King Fowley! And please utilize the tip jar to help all our musical friends sidelined from touring activity.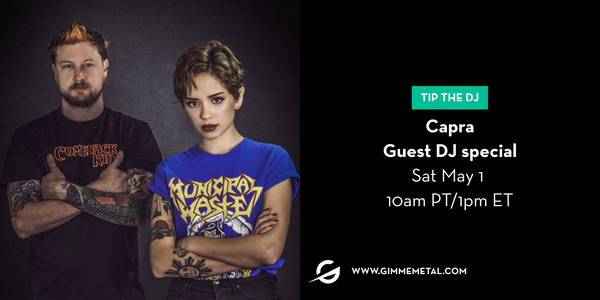 Capra Guest DJ Special – Formed in 2016, the initial idea for Capra was to create something that would be fresh while still giving listeners a sense of nostalgia for the sounds of the late '90s and early 2000s hardcore and punk scenes. The band's recently released In Transmission full-length is the culmination of years of painstaking work. Recorded with Jai Benoit (Golgothan, Father Rust), mixed by Taylor Young (Nails, Twitching Tongues) and mastered by Brad Boatwright (Pig Destroyer, Integrity, Torche, Idle Hands), the album sounds like, "being trapped in a tiny room with an unforgiving monster" (Capra guitarist Tyler Harper). In Transmission, out now on Blacklight Media / Metal Blade Records, is comprised of the band's contorted and unique take on metal, punk and hardcore, and it makes for thrilling listening from start to finish. GIMME METAL is very pleased to have the band in guest DJ mode.
This week on GIMME METAL TV:
Friday Night O' Horror – Tune into GIMME METAL TV for three hours of b-rated horror flicks and horror-themed music videos! This will be the final airing of both Acid Bath and Bad Magic. Catch sweet videos before and between each feature from Anthrax, Carcass, Exhumed, and many more! *Note: Films and videos may contain adult imagery. Viewer discretion is advised.*
Pagan Metal: A Documentary Re-Airing – Pagan Metal: A Documentary (2010) peers into the history of pagan metal with in-depth examinations of some of the genre's most coveted bands including Korpiklaani, Primordial, Finntroll, Ensiferum, Leaves' Eyes, Turisas, and Týr. Enjoy live performances, learn about the subculture, and gain insight into the music. *Note: Opening previews preceding this film contain adult imagery. Viewer discretion is advised.*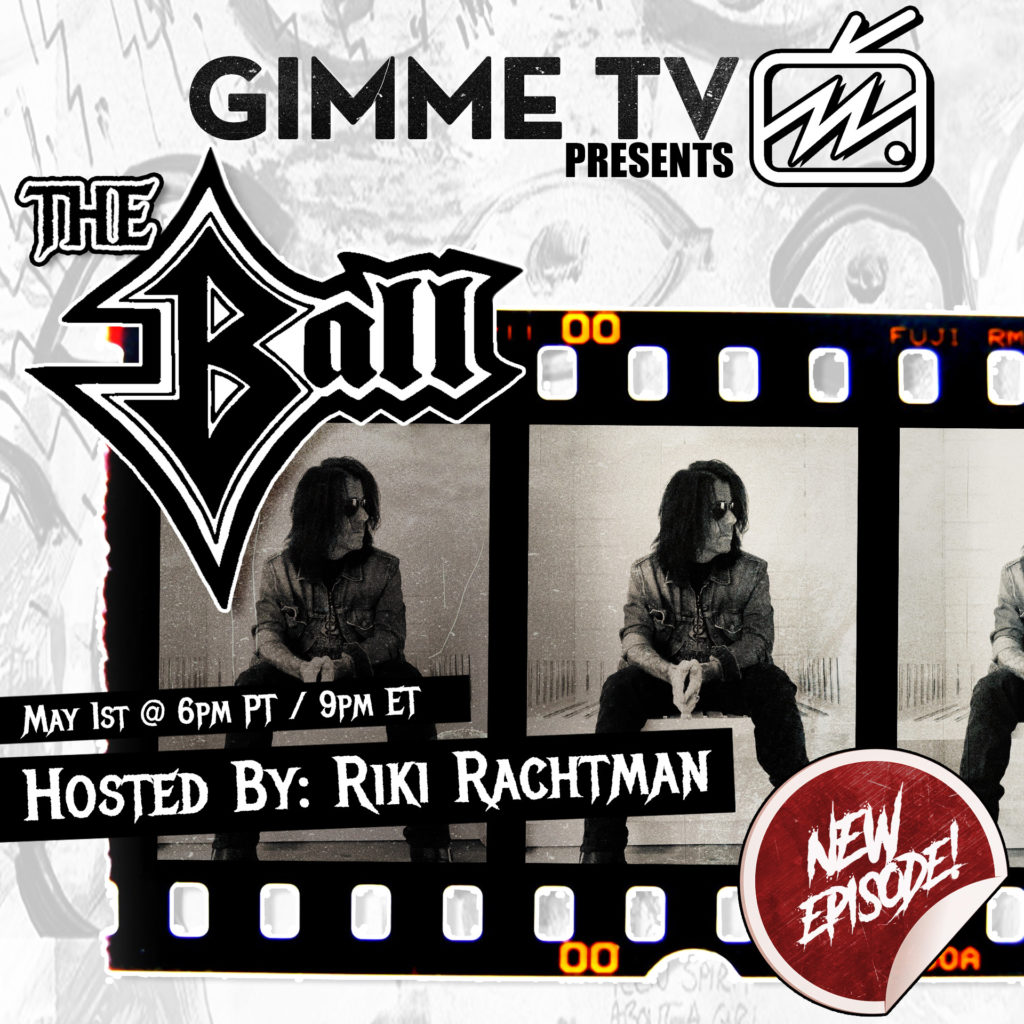 The Ball with Riki Rachtman: Episode 4 – This is one Ball that just keeps on rollin'! Riki Rachtman keeps turning up the heat, week after week on The Ball with killer music videos both old and new. This week's episode includes interviews with Lamb Of God guitarist Mark Morton (the second of a two-part series) and metalhead comedian/GIMME METALl DJ Brian Posehn as well as Riki's always awesome clips and bits. Find out this week where Lea Vendetta winds up! This is, as usual, a FREE EVENT and be sure to join Riki in the Live Chat! Catch new episodes every Saturday at 9:00pm ET / 6:00pm PT and join Riki in the live chat!
Upcoming on GIMME METAL:
5/04 Tetrarch
5/05 Evile
5/06 Domkraft
5/07 Molten
5/10 Akiavel
5/11 Metal Sydney Metal Special
5/12 Funeral Leech
5/18 Haunt
5/19 Memoriam
5/19 Vexed
5/21 Gary Holt (Exodus, Slayer)
5/24 Possessed
5/24 Southern Lord Label Special
5/25 Colin Marston's Lockdown Year Special
5/26 Monster Magnet
5/28 Autumn For Crippled Children
6/02 Cirith Ungol
6/03 Senyawa Indonesian Metal Special
6/04 Vulture
6/07 Red Fang
6/09 Yautja
6/14 Michael Alago
6/24 The Lion's Daughter
6/25 Autopsy
Don't miss it! Visit GIMME METAL: http://gimmemetal.com.
About GIMME METAL:
Founded by digital music veterans from Apple Music, Google Play, Beats Music, and Napster, parent company GIMME Radio builds highly engaged communities for the passionate fan on a genre-by-genre basis. The company launched its first community in June of 2017: the world's first 24/7 metal-focused service. Fans tune in to hear world class DJs playing metal they can't hear anywhere else – for free. The GIMME METAL app and streaming radio service allows the fans and the DJs/artists to communicate directly with one another in a live feed, in real-time, while they listen. Its roster of 70-plus DJs includes Dave Mustaine of Megadeth, Jessica Pimentel, star of Orange Is The New Black, Brian Posehn, and Randy Blythe of Lamb Of God, among many others.
http://gimmemetal.com
http://www.facebook.com/gimmemetal
http://twitter.com/gimmeradio
http://www.instagram.com/gimmeradio