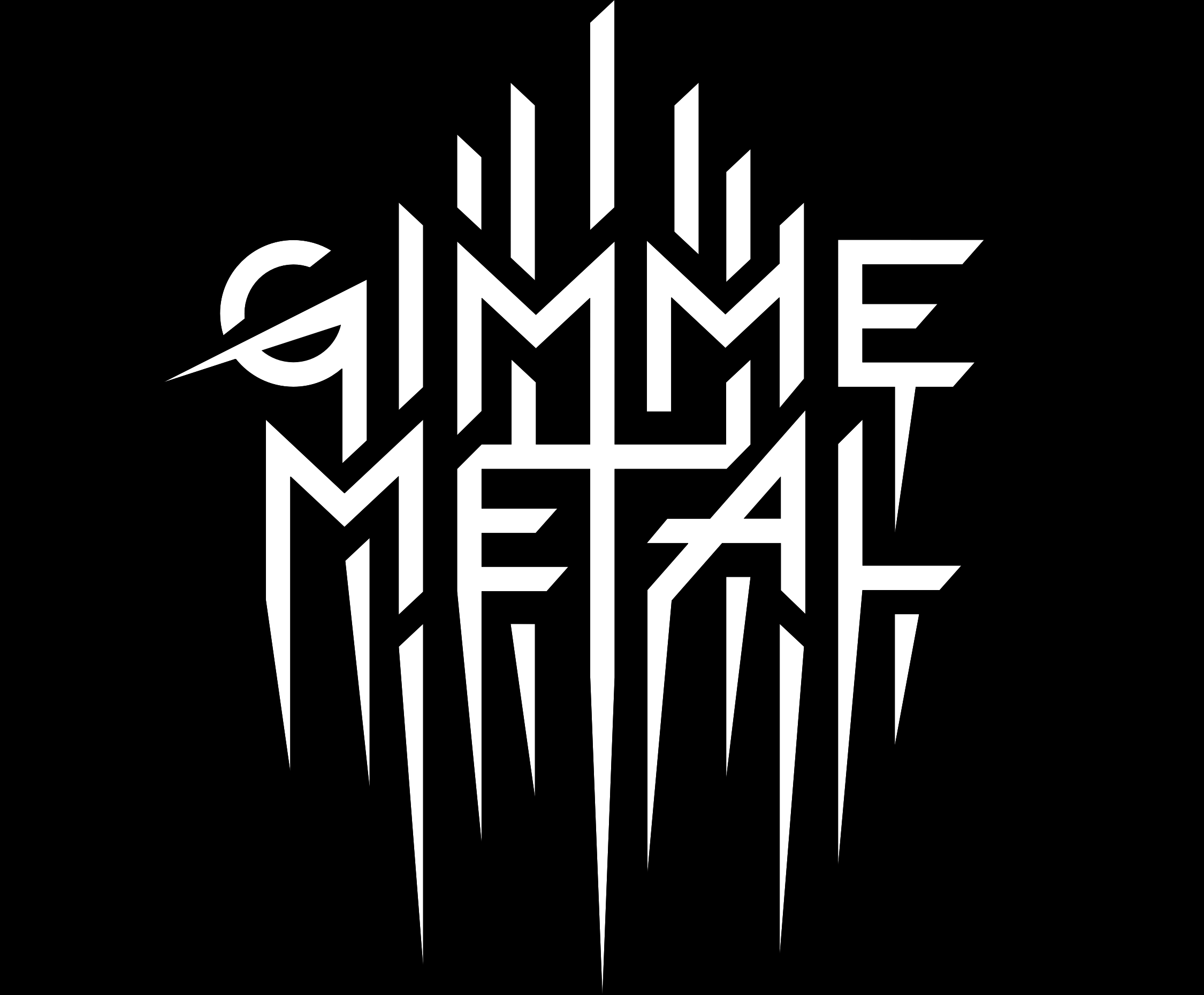 Each week, GIMME METAL publishes its radio chart listing the top 40 tracks played on the station. Already the best metal discovery service online, the GIMME METAL chart is a powerful tool for listeners, labels, and artists for staying up to date on the best new metal released by established greats and up-and-coming underdogs, all handpicked by GIMME's knowledgeable DJ roster and editorial team.
GIMME METAL Chart –December 11th, 2020:
Warfect – "Pestilence"
Crépuscule d'Hiver – "Tyran de la tour immaculée"
Occult Burial – "Skeletal Laughter (Ode To Graves)"
Ilsa – "Poor Devil"
Serpent Omega – "Land Of Darkness"
Coffins – "Things Infestation"
Nader Sadek – "The Serapeum (Black Osiris)"
Tombs – "Barren"
Fuming Mouth – "Beyond The Tomb"
Cell Press – "Desert Breath"
Click HERE for the full Top 40 List.
Upcoming on GIMME METAL TV: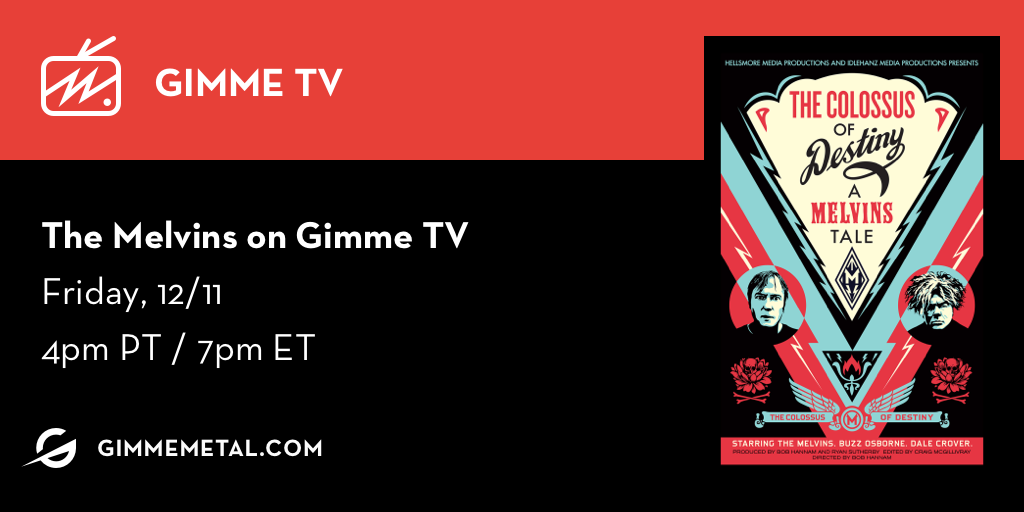 Melvins Double Feature:
The Colossus Of Destiny: A Melvins Tale – A 2016 documentary directed by GIMME DJ Bob Hannam, The Colossus Of Destiny – A Melvins Tale is a film about a band who have defied all the rules, for over three decades and counting, and still managed to succeed and do it their own way. Witness first hand the beliefs and attitudes, values and obscenities, slows and fasts, triumphs and toils, loves and hates, and wits and giggles of a hugely talented and highly influential band. Hear what the countless number of peers, collaborators, understudies, admirers, even haters, have to say about their encounters with The Melvins along the way and come away with a lesson in how to survive in the wicked world of the music biz without taking yourself too damn seriously.
Melvins Live Show at the Roseland Theater in Portland – Vortex said it best, "On the fourth night of their fall tour, Melvins' Buzz Osborne and Dale Crover alongside bassist Jeff Pinkus were an absolute powerhouse trio from beginning to end… their approach was heavy and relentless as they played a nonstop, fourteen-song set." Tune in tonight, Friday, December 11 at 9:00pm EST / 6:00pm PST and see why, even after all these years, the Melvins still got it!
Upcoming on GIMME METAL: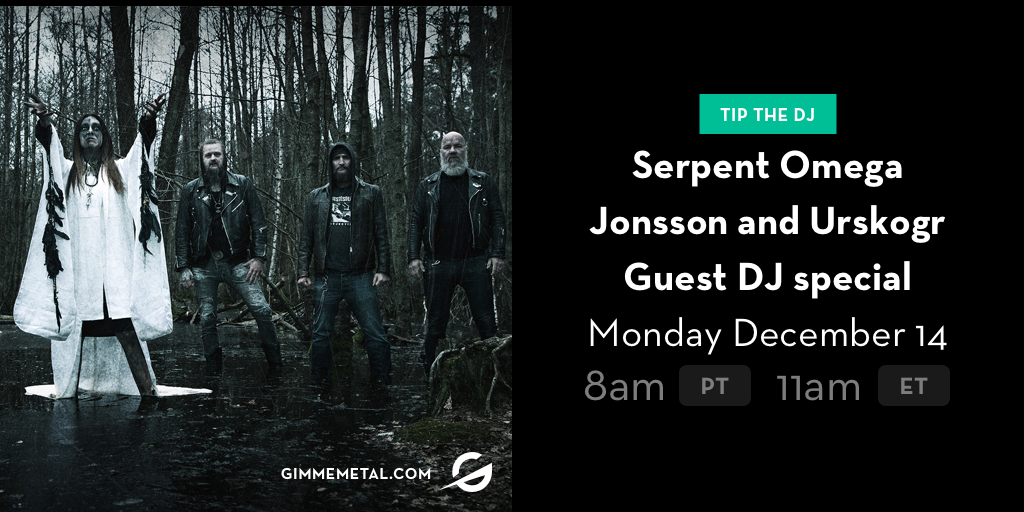 Serpent Omega Guest DJ Special – Melding sludge, doom, metal, and crust into a unique and sordid brew, Sweden-based Serpent Omega's self-titled debut full-length sold out in a few short months back in 2013. The long-awaited sequel, appropriately titled II was recently released via Icons Creating Evil Art. To suggest the final product is grotesquely heavy and good is an understatement. With II, the quartet offers a perfect soundtrack to what may well be the end of the world as we know it. It's all here: despair, hopelessness, fury, and perhaps a glimmer of bloody triumph and distant hope in the inevitability of a new beginning. Join vocalist Urskogr and guitarist Jonsson for a very special guest DJ special. The pair will also be hanging out in the chat. Don't miss it!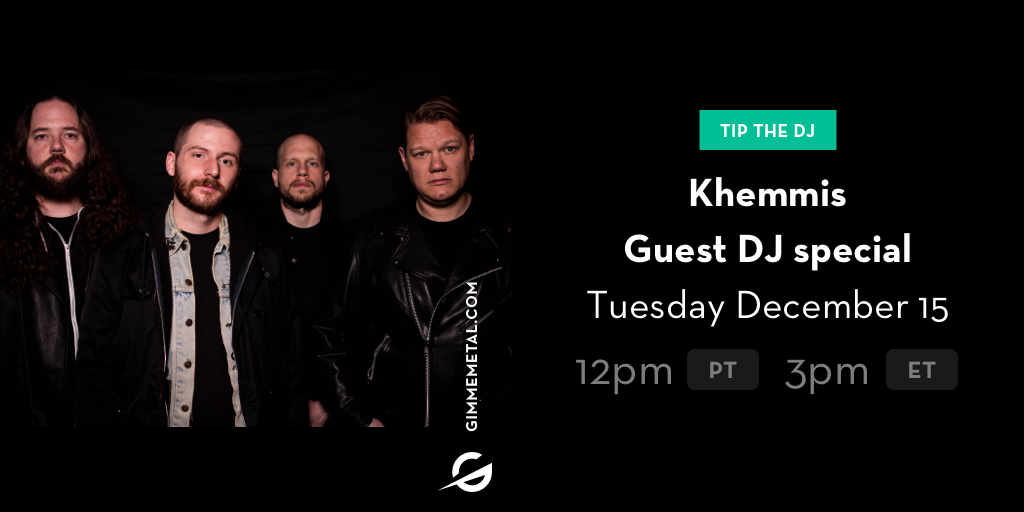 Khemmis Guest DJ Special – When Khemmis released their Hunted LP in 2016, the Denver band turned plenty of heads with their perfect fusion of Iron Maiden-esque harmonies and crushing doom riffs, landing on Decibel's Top 40 Albums Of The Year list among so many others. Now, the GIMME METAL Vinyl Club offers up an exclusive clear/splatter edition of the crushing release along with a bonus enamel Khemmis pin for good measure! Go to THIS LOCATION for further info. In conjunction with this month's vinyl pick, GIMME is pleased to welcome the band's Ben Hutcherson for another guest DJ appearance!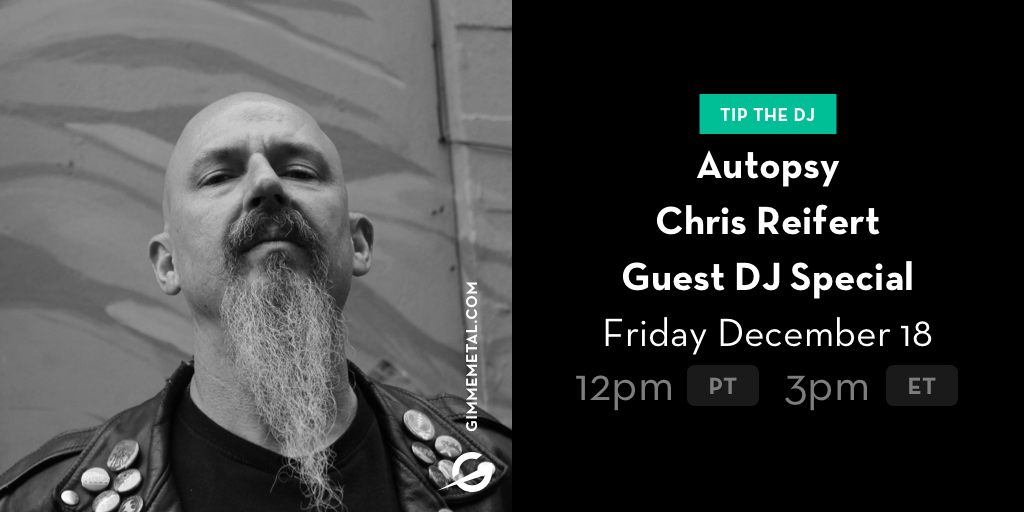 Autopsy Guest DJ Special – Autopsy formed in 1987 in San Francisco, and was among the early breed of death metal bands to emerge, releasing four albums on Peaceville before disbanding in 1995. After a fifteen-year hiatus, Autopsy officially returned from the grave with the 2010's The Tomb Within EP. This was followed by the release of the band's fifth studio album, Macabre Eternal one year later, spearheading a resurgence of the legends with multiple subsequent albums and EPs. Autopsy recently released Live in Chicago, their first ever official live album. Recorded at Reggie's Rock Club March 7th, 2020, the record boasts 66 minutes of classics spanning the band's 30+ year career. Live in Chicago also includes brand new track "Maggots In The Mirror," giving fans something to chew on while the impending next studio release takes shape. In the meantime, GIMME welcomes co-founding vocalist/drummer Chris Reifert for a guest DJ takeover!
Coming Soon on GIMME METAL:
12/21 – Hrom
12/22 – Ilsa
12/22 – Cadaver
12/24-25 – Assorted Holiday Specials on GIMME METAL 2
12/29 – GIMME 5 featuring interviews with Pulchra Morte, Sodom, Within The Ruins, Scour, and Nader Sadek
12/31 – 2020 Retrospective/Countdown
1/07 – Perdition Sect
1/08 – Pounder
1/12 – Decibel's USBM Special
1/13 – King Fowley
1/13 – Felipe Belalcazar's Brooticus Special
1/14 – Michael Alago
1/18 – Dread Sovereign
1/20 – Ripple Music Label Special
1/22 – Mork Gryning
1/26 – Translation Loss Label Special
1/27 – Tee Pee Records Label Special
1/29 – Nervosa
2/03 – Smoulder's Doom Spectacular
2/05 – Werewolves
2/09 – Ektomorf Slavic Metal Special
2/15 – Possessed
2/27 – GIMME Global International Specials Day #2 on GIMME METAL 2
2/29 – Culted
Don't miss it! Visit GIMME METAL: http://gimmemetal.com.
About GIMME METAL:
Founded by digital music veterans from Apple Music, Google Play, Beats Music, and Napster, parent company Gimme Radio builds highly engaged communities for the passionate fan on a genre-by-genre basis. The company launched its first community in June of 2017: the world's first 24/7 metal-focused service. Fans tune in to hear world class DJs playing metal they can't hear anywhere else – for free. The GIMME METAL app and streaming radio service allows the fans and the DJs/artists to communicate directly with one another in a live feed, in real-time, while they listen. Its roster of 70-plus DJs includes Dave Mustaine of Megadeth, Jessica Pimentel, star of Orange Is The New Black, Brian Posehn, and Randy Blythe of Lamb Of God, among many others.
http://gimmemetal.com
http://www.facebook.com/gimmemetal
http://twitter.com/gimmeradio
http://www.instagram.com/gimmeradio