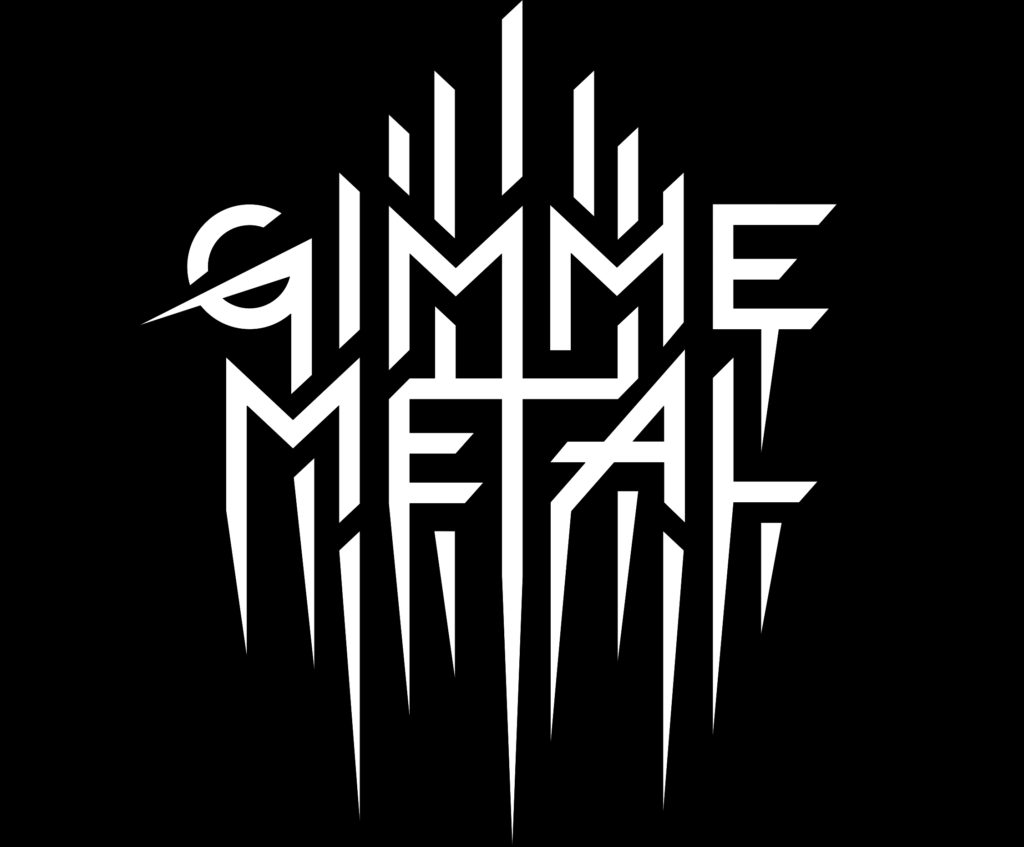 Each week GIMME RADIO publishes its GIMME METAL chart listing the top 40 tracks played on the station for the week. Already the best metal discovery service online, the GIMME METAL chart is a powerful tool for listeners, labels, and artists for staying up to date on the best new metal released by established greats and up-and-coming underdogs, all handpicked by GIMME's knowledgeable DJ roster and editorial team.
GIMME METAL Top 40 Chart – May 22nd, 2020:
1. Shards Of Humanity – "Moths Of Zeta"
2. Omega Infinity – "Venus"
3. Elder Druid – "Golgotha"
4. Iskalde Morket – "North Walsham Misanthropia"
5. Naglfar – "Cry Of The Serafim"
6. Allegaeon – "Roundabout"
7. Vessel Of Iniquity – "Choronzon"
8. Hegemony – "Rise In Turmoil"
9. Thoren – "Gwarth"
10. Sweven – "By Virtue Of A Promise"
Click HERE for the full Top 40 list.
GIMME Relief Series Raises Over $8K For Artists: GIMME METAL's efforts to assist artists sidelined from touring and promotional activities for new releases due to the coronavirus pandemic has resulted in the GIMME RELIEF SERIES. Launched in March, the series has been helping artists financially by installing a tip jar and promos during guest artists' DJ specials to allow listeners to contribute directly to their favorite hosts. So far, over $8000 has been donated by listeners to GIMME's guest DJs which have included Cirith Ungol, Suffocation, Khemmis, Mayhem, Cloak, Smoulder, The Black Dahlia Murder, Magic Circle, Slough Feg, Warbringer, Cannabis Corpse, Eye Flys, Pulchra Morte, Idle Hands, Origin, Loviatar, and many others. In some cases, artists and DJs have forwarded their tip jar revenue to organizations like Sweet Relief, World Animal Protection, Italian Red Cross, and Live Nation's crew support fund Crew Nation.
Upcoming Shows on GIMME:
Matt Harvey of Gruesome/Exhumed: GIMME Relief DJ Special Premieres Friday, May 22nd at 12:00pm PST / 3:00pm EST – Matt Harvey is back in the guest DJ chair again, this time to promote the new split 10″ EP Twisted Horror with his two bands, Gruesome and Exhumed, out on Relapse June 5th.
Omega Infinity: GIMME Relief DJ Special Premieres Monday, May 25th at 12:00pm PST / 3:00pm EST – Released on March 27th via Season Of Mist, Omega Infinity's Solar Spectre is black metal from the deep cosmos, courtesy of Ne Obliviscaris vocalist Xenor as well as multi-instrumentalist Tentaktel P. of Todtgelichter. It's an amazing release laced with fast and furious blasts, flanked by chiming keyboards from some vast faraway chasm, galloping kraut rhythms, and blankets of etheriality amidst heavy chaos. Let Omega Infinity kick off your week.
Brian Posehn's New GIMME METAL Show, Grandpa's Metal Stash Premieres Tuesday, May 26th at 10:00am PST/1:00pm EST – From the Big Bang Theory to GIMME METAL! Everyone's favorite heavy metal comedian, Brian Posehn, kicks off his new weekly GIMME METAL show next week. Comments Posehn, "Hey everyone, I'm Brian Posehn, that dude from that one thing. Of all the things I've been involved with, I'm most proud of Comedians Of Comedy, Mr. Show, Sarah Silverman Program, The Mandolorian, and Devil's Rejects. I also have a new Comedy Metal record on Megaforce called Grandpa Metal. Which brings me to why I'm here at GIMME RADIO. I love heavy metal. I've been a huge fan of heavy music since I was a kid. That was a long time ago. "Grandpa's Metal Stash" is all about me playing all of my favorite shit, old and new. Mostly old. The idea is, you're sitting on my floor with headphones on for two hours. Enjoy the ride."
Jake of Æther Realm on Alex Kayne's The Slaughterhouse Premieres Tuesday, May 26th at 12:00pm PST / 3:00pm EST – Alex Kayne catches up with Jake from melodic death metal maestros Æther Realm to talk about the band's new album, Redneck Vikings From Hell, out on Napalm Records.
Necrot: GIMME Relief DJ Special Premieres Wednesday, May 27th at 2:00pm PST/5:00pm EST – Luca Indrio hosts the first of three Necrot shows spilling into the summer. The specials arrive in conjunction with a series of three singles from the band's anticipated new album Mortal, set for release this summer via Tankcrimes! First single, "Stench Of Decay," will be unveiled this Wednesday! Don't miss it!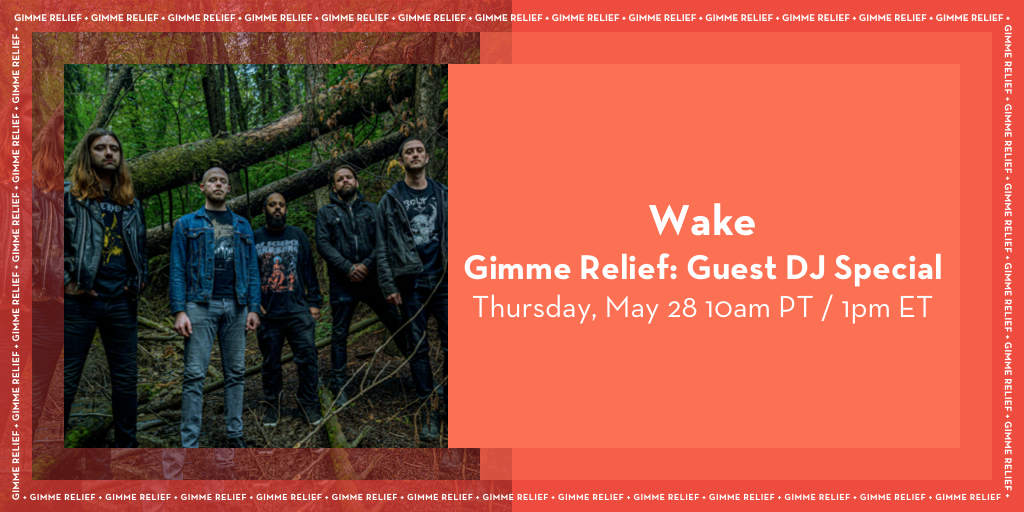 Wake: GIMME Relief DJ Special Premieres Thursday, May 28th at 10:00am PST / 1:00pm EST – Canadian deathgrinders Wake return with Devouring Ruin (Translation Loss), the much heralded follow up to one of Decibel Magazine's Top 40 Records of 2018, Misery Rites. Full of slicing razor riffage and blazing tempos, the record also creates substantial atmosphere and diverse moods. The whole band will be guest spinning Thursday!
Michael Berdan of Uniform's New GIMME METAL Show Genius And Brutality Premieres Friday, May 29th at 12:00pm PST/3:00pm EST – GIMME METAL is thrilled to announce a new monthly show from Uniform's Michael Berdan. Comments Berdan, "The term 'extreme music' is a second-rate cliché and I'm a second rate kinda guy. Tune in to hear everything from the fringes of hardcore punk, black metal, noise rock, doom, grind, industrial, power electronics, harsh noise, and everything in between. Riffs and anti-riffs abound. Occasionally, I'll interview friends. Occasionally, I'll pontificate on the state of this wacky world we live in. This is a show for the end of days. Smoke 'em if you got 'em!"
Dave Mustaine Returns To GIMME METAL: Dave Mustaine, the Grammy award-winning guitarist, lead singer, songwriter, and founder of legendary band Megadeth has returned to GIMME METAL, as host of The Dave Mustaine Show. In these challenging times when social distancing is essential, The Dave Mustaine Show provides two hours of music and entertainment every week without having to leave the comfort of your home. Dave Mustaine will continue to do his show his own way, playing what he wants to play, and showcase the music that has inspired and influenced him as a musician while entertaining listeners with his deep knowledge of the genre and years of war stories from the road including personal stories of the artists, tours, producers, and other celebrities he has met throughout his illustrious career. Tune-in to "The Dave Mustaine Show" every Thursday at 12:00pm PST / 3:00pm EST!
Coming Soon:
6/05 Abysmal Dawn
6/10 Xibalba
6/12 Ulthar
6/15 Dopelord
6/17 Living Gate
6/19 Grave Digger
6/22 Unspeakable Ax label special
6/24 High Priestess
6/26 Atheist
6/29 Necrot
7/01 Bell Witch / Aerial Ruin
7/03 Sodom
http://gimmemetal.com
http://www.facebook.com/gimmemetal
http://twitter.com/gimmeradio
http://www.instagram.com/gimmeradio