BrooklynVegan is currently streaming Modern Witchcraft, the latest studio album from Ohio atmospheric doom metal unit CLOSE THE HATCH. The premiere comes on the eve of the record's official release via Red Moth.
Writes BrooklynVegan, "If you're unfamiliar, CLOSE THE HATCH kinda have one foot in Electric Wizard-style psychedelic doom and one in Neurosis-style post-metal, and just when you feel like you've already heard way too much music in both of those styles, CLOSE THE HATCH come along with an album that feels fresh and not really derivative of any one thing in particular."
Adds the band, "Modern Witchcraft is the result of two years of work to create something unique in the sea of sameness that often plagues the sludge doom and post metal genre. After six releases, change was not only needed to bring new life into the band but it was paramount to growth as a band. Modern Witchcraft conceptually is a play on the addiction and hypnotic elements of modern communication: social media, news, food delivery, etc. Granted these things are all good to some degree, but they are also inherently negative. In addition to that, love and overcoming self-doubt and embracing risk are items of lyrical focus. Overall, we just wanted to try to do something we as a band had not done before and we think we achieved that. "
Stream CLOSE THE HATCH's Modern Witchcraft only at BrooklynVegan HERE.
Produced by the band with Micah Carli (Hawthorne Heights), engineered by Carli and CLOSE THE HATCH guitarist Shaun O, and mixed and mastered by Carli with cover art by Matthew Mills, Modern Witchcraft will be released on CD and digitally on May 22nd. For preorders visit the CLOSE THE HATCH Bandcamp page at THIS LOCATION and all other streaming outlets HERE.
Independent of strict classification, yet beholden to the lineage of conceptual metal, CLOSE THE HATCH stride confidently in the footsteps of post and doom metal heavyweights like Neurosis and Isis yet emote with a conviction that's distinctly their own. With six studio albums under their proverbial belts since their 2011 conception, CLOSE THE HATCH has shown continual evolution in sound and structure, exploring darker avenues of punishing riffs while seamlessly intertwining atmosphere, melody, and ethereal elements over the course of their musical output.
"Though 'Attunement' may bear the hallmarks of classic post-metal songwriting – the heavy/light dichotomy, emotional vocal stylings and a driving rhythm beneath bleak, doomy riffs intertwined with just a bit of melody, but the opening riff draws more comparisons to a twisted version of Deftones. It does not much help that vocalist/guitarist Steve of house B.'s vocals on the chorus resemble a distorted Chino Moreno doing a Chritus Lindersson impersonation. Help being a misleading expression, as the impression is one of CLOSE THE HATCH's strongest weapons, and quite easily sets them apart from their immediate peers." — Toilet Ov Hell on "Attunement"
"The writing is rich and complex across the entire album, and the musical performances are at once spiritual and clinically precise. You don't want to miss this one. Recommended." — Flying Fiddlesticks
"Huge swathes of riffs are layered with haunting melodies and dark themes. The album opens with the suffocating 'Death Of Wolves,' a song that leads into thirty-minutes of punishingly heavy riffing, harrowing, echoing guitar work and forays into the post doom realm." — The Razor's Edge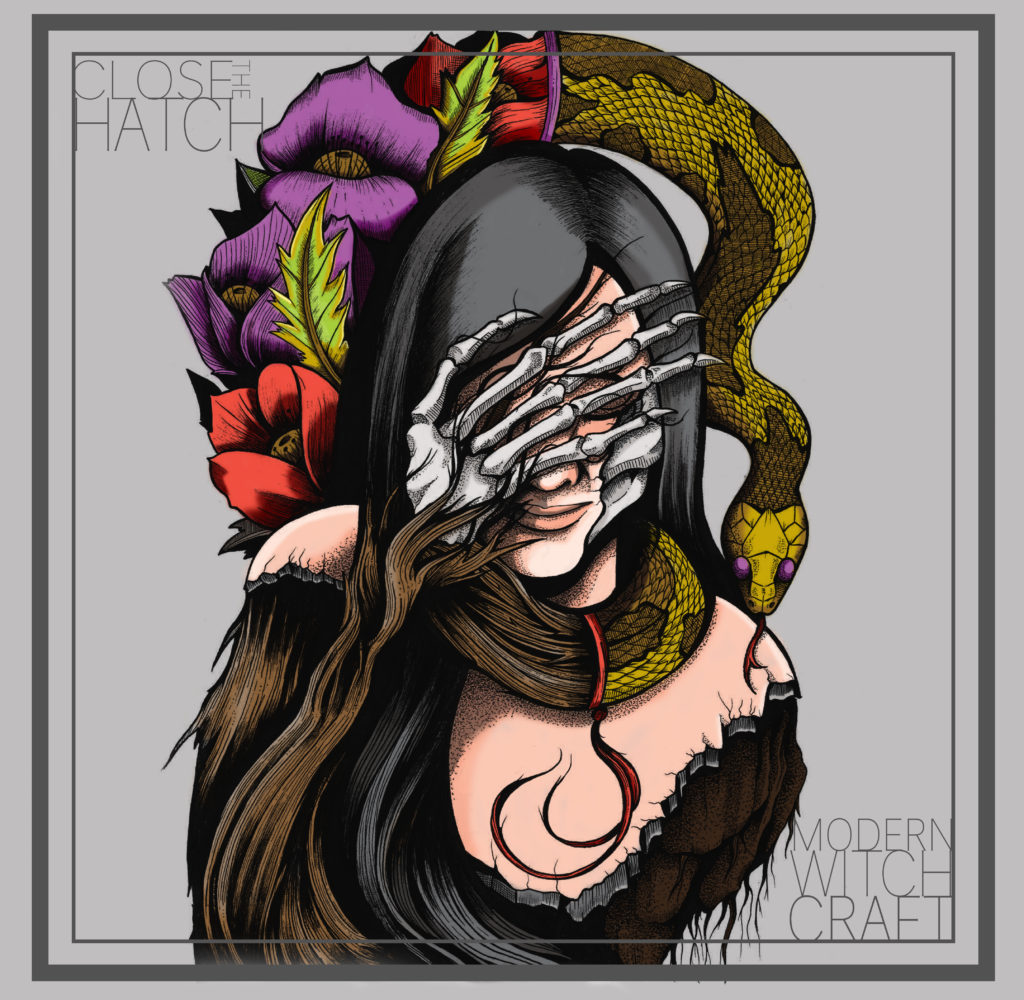 http://www.closethehatch.com
http://www.facebook.com/CloseTheHatch/
http://twitter.com/closethehatch
http://www.instagram.com/closethehatch